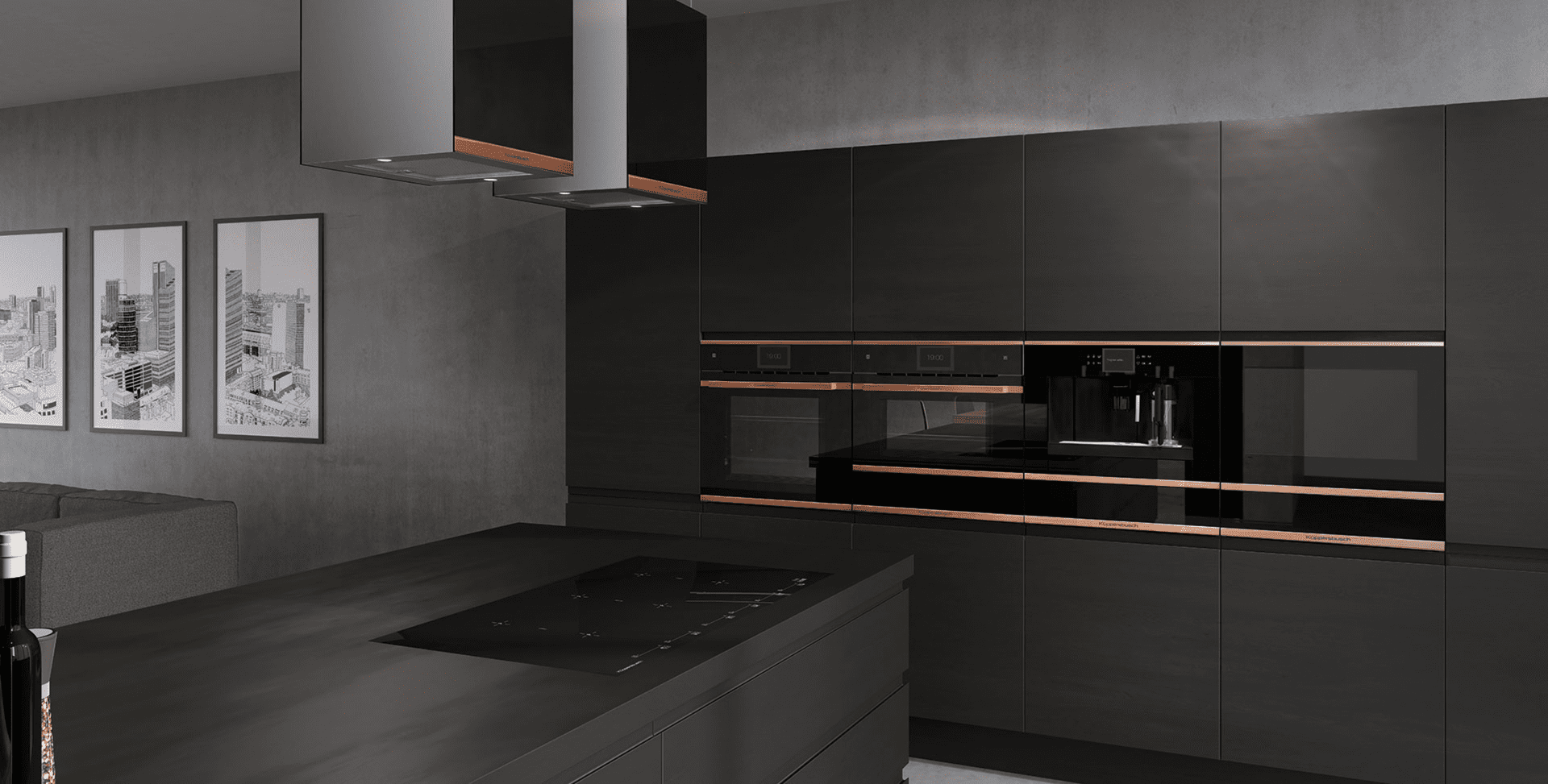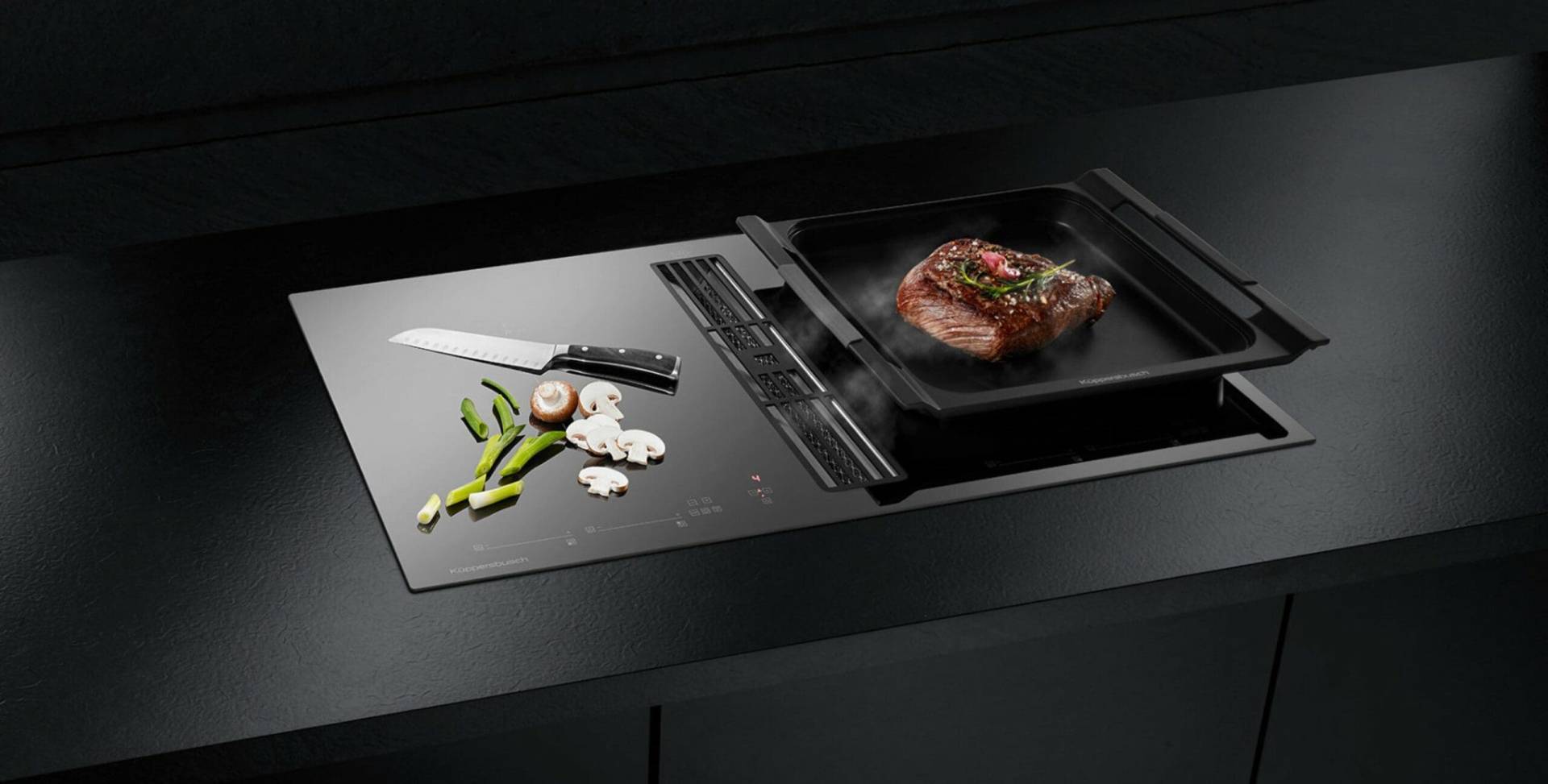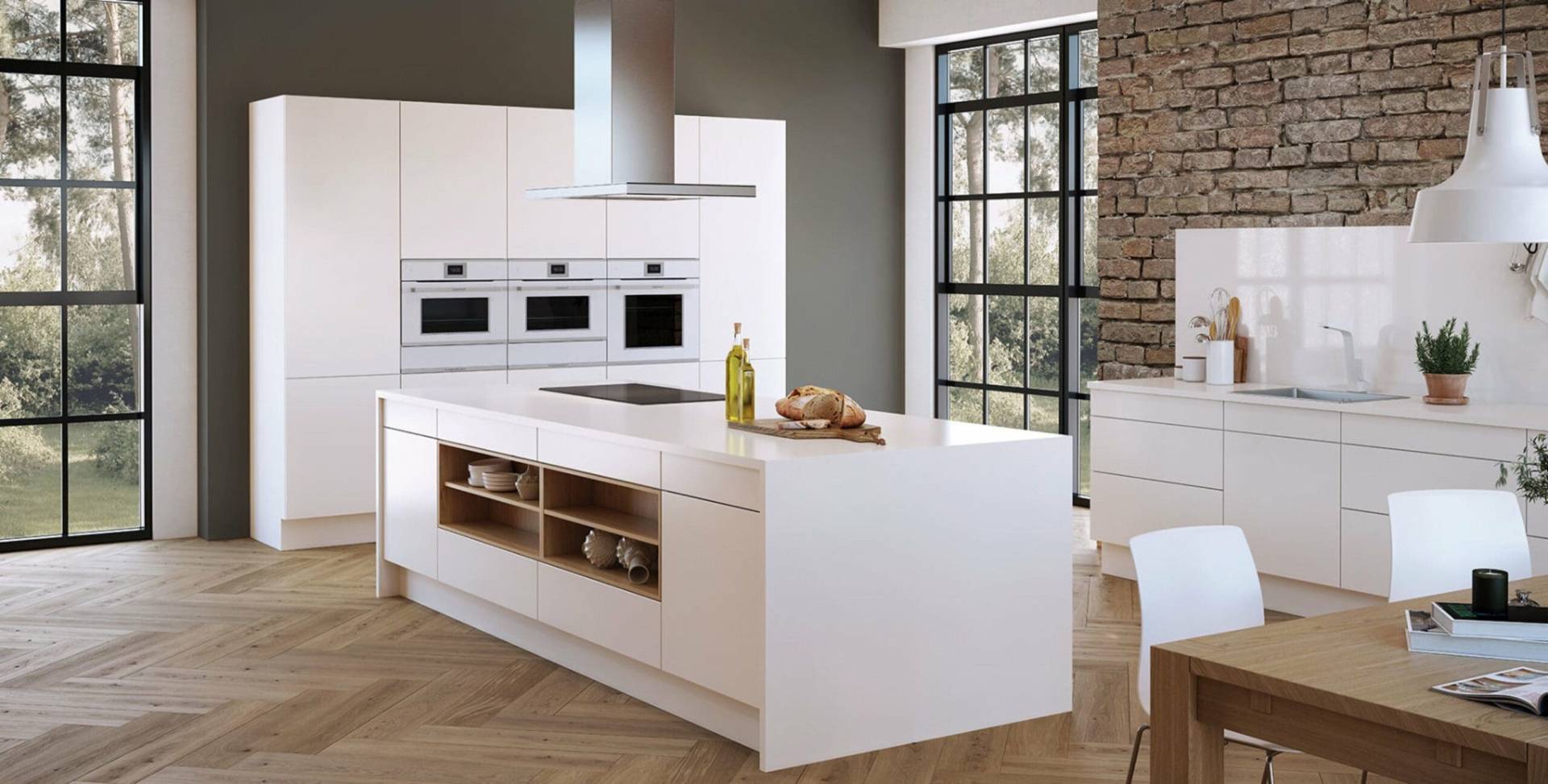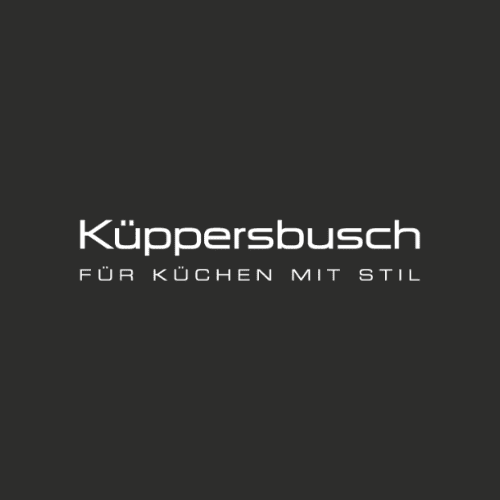 Why Choose Küppersbusch?
Over the past 145 years, Kuppersbusch has developed into an international manufacturer of kitchen appliances within the premium segment, creating high-quality products for both private and professional kitchens. Küppersbusch stands for timeless design and stylish individuality, tailored to your individual needs within the perfect dream kitchen. Whether it's an oven, wine cooler or washing machine, Küppersbusch creates elegant solutions with innovative functions that are perfectly coordinated. For this, Küppersbusch has been awarded prizes such as the 2020 German Brand Award for consistent brand management and sustainable brand communication.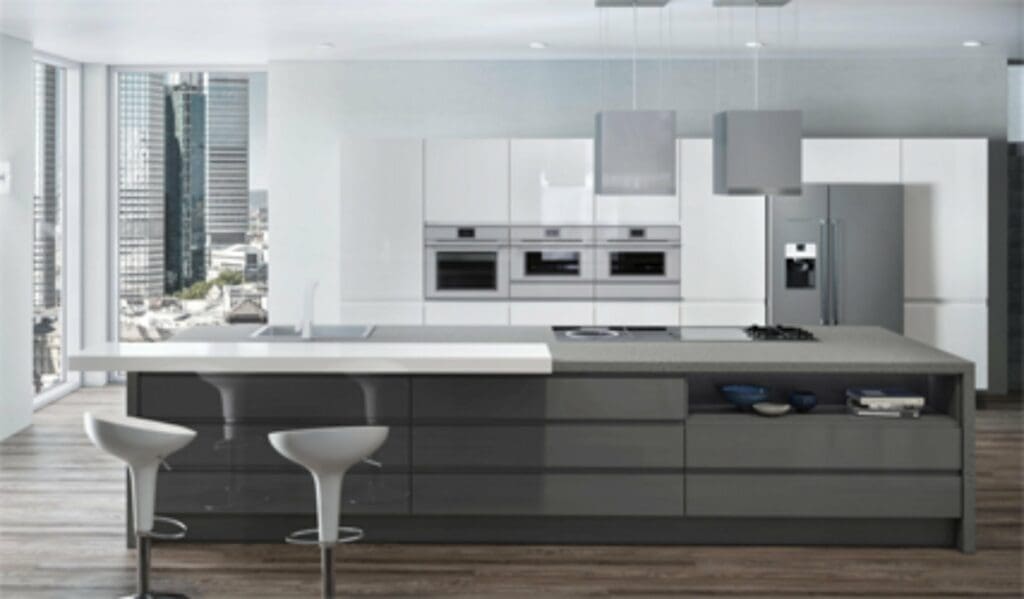 Küppersbusch – Where Form Meets Function
A harmonious interplay of form and function creates stylish and functional moments in your kitchen and lets you experience lifestyle and quality together at once. Regardless of whether it is a Küppersbusch oven, refrigerator or induction hob, the appliances impress with their high-quality selection and processing of materials, elegant design and well thought-out functions – perfectly matched for the ultimate cooking experience.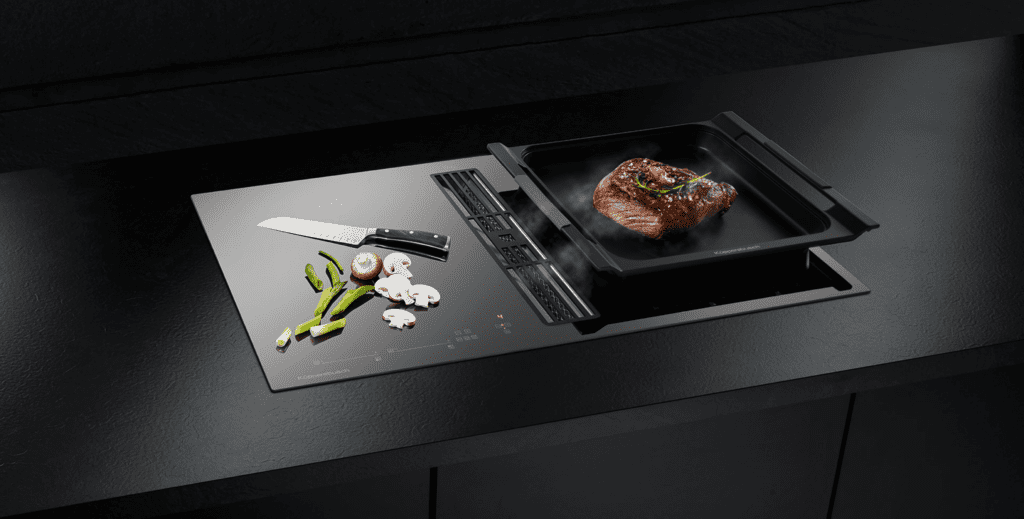 This is Küppersbusch, With Appliances That Encompass:
Tradition: With the founding of the world's first factory for ovens, Küppersbusch laid the foundation for the company and, as a pioneer in oven production, created a unique selling point. This extensive experience is reflected in every consideration, implementation and product from Küppersbusch.
Design: For Küppersbusch, design not only means the implementation of visually appealing products, but also the creation of a harmonious interplay of form and function. This special quality brings you stylish moments for an elegant overall picture of your dream kitchen as well as intuitive ease of use. This is also shown by the 70 wins of both national and international awards.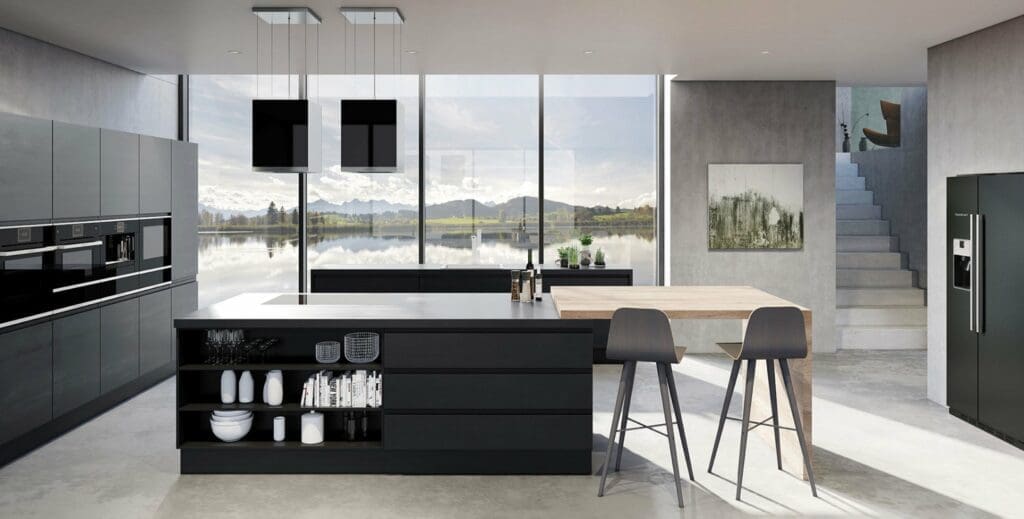 Function: Selected for enjoyable cooking experiences with modern preparation methods, the functions of the Küppersbusch appliances are perfectly tailored for everyday kitchen life. Time-saving automatic programs and intuitive user experiences with simple ease of use, guarantee you perfect results when cooking.
Quality: Küppersbusch appliances impress with high-quality materials, precise workmanship and comprehensive services. This quality makes the devices particularly durable and long-lasting.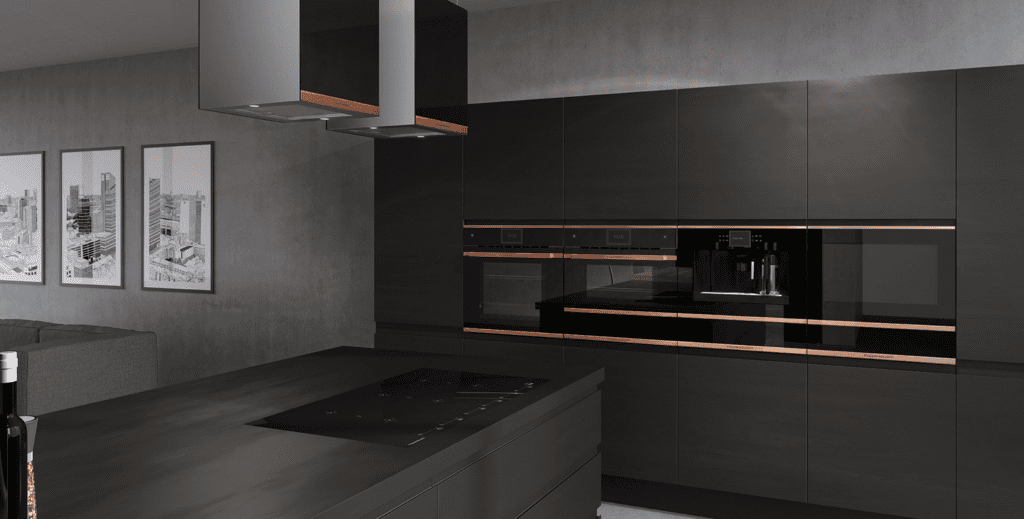 Individuality: Everyone loves different things. The Küppersbusch Individual concept gives you the opportunity to adapt the high-quality devices to suit your personal preferences. You can choose between black, white or grey for your appliance fronts. You can choose between eight colours and materials for the design elements: stainless steel, black chrome, silver chrome, gold, black velvet, copper, hot chili. Maximum variability, individual style.
Experience since 1875: Küppersbusch ovens and compact appliances
Perfectly cooked vegetables, tender roasted meat, or deliciously prepared fish …with the new Küppersbusch oven and functional compact appliances, your favourite oven dish is guaranteed to be a success. Starting with the first oven in 1875, the household appliance has been continuously developed and now impresses with well thought-out technology and sophisticated design.
The innovative functions of the ovens and compact appliances ensure your perfect results, whilst you can choose from a variety of automatic programs between different foods such as meat, fish, vegetables, desserts or pasta. After entering the weight and the desired finish, the Küppersbusch oven determines the appropriate cooking time and function. Delicious oven dishes are guaranteed every time.
Functionally combined: Küppersbusch oven with steam function
Healthy, convenient and enjoyable: functional oven and steamer combinations are particularly popular in modern kitchens. The Küppersbusch oven with steam function also combines the best of steamers and ovens in one appliance, ensuring perfectly prepared dishes with a wonderful taste.
With Küppersbusch you have the option of steam cooking with 100% steam, or alternatively the combination of hot air and steam.
100% steam cooking
Whether it's fish, vegetables, fruit, desserts or potatoes, the individually adjustable steam cooker temperatures of 30 – 100 degrees are suitable for a wide variety of foods. The temperatures are precisely maintained during cooking, easily allowing you to prepare delicious oven dishes like a true professional! Even complicated dishes such as juicy fish or sophisticated dessert classics such as crème brûlée are easy to make.
Combinations of steam and hot air
With the combination of hot air and steam, Küppersbusch creates a balanced combination of steam cooker and oven with the oven with steam function. You can choose between the following selection options: –
Combi steam cooking: Get your favourite restaurant in your dream kitchen at home and create delicious dishes like a professional. With 50% hot air and 50% steam, the Küppersbusch oven generates the perfect temperature for casseroles, puddings, flan or for heating up food.
Vario steam cooking: Want to be able to make freshly baked rolls with a crispy crust, as well as juicy meat dishes? In the interplay of 25% steam and 75% hot air, you can achieve optimal results in the preparation of baked goods, poultry, game, beef or pork.
Elegant hob solutions: Küppersbusch VarioLine and downdraft extractor
Küppersbusch has a perfect and elegant solution for every dream kitchen. With Küppersbusch VarioLine hobs, you can design your individual cooking solution according to your wishes. The functional induction hob ventilators combine the hob and extractor hood.
Individuality is particularly easy with the VarioLine concept. You can put together your unique cooking area from high-quality individual elements. Whether gas, induction, electric or wok, as a combination or individually, you decide on your Küppersbusch hob. The respective elements are precisely coordinated and in an elegant design. Regardless of your personal composition, this always results in a harmonious and balanced overall picture in your kitchen.
Two in one: Küppersbusch induction hob extractor
With the Küppersbusch induction hob extractor, fat and vapours are routed directly from the hob into the integrated extractor, preventing the spread of odours within living rooms or adjoining spaces. Other advantages are the hob and extractor hood can be operated separately, with the control unit proving particularly self-explanatory, easy to use, and convenient. A particularly quiet ventilation system reduces the noise volume of the hood, and finally, the model is easy and fast to clean, with its integrated metal filter removable and suitable for easy cleaning in the dishwasher.
Küppersbusch 2022 Kitchen Journal