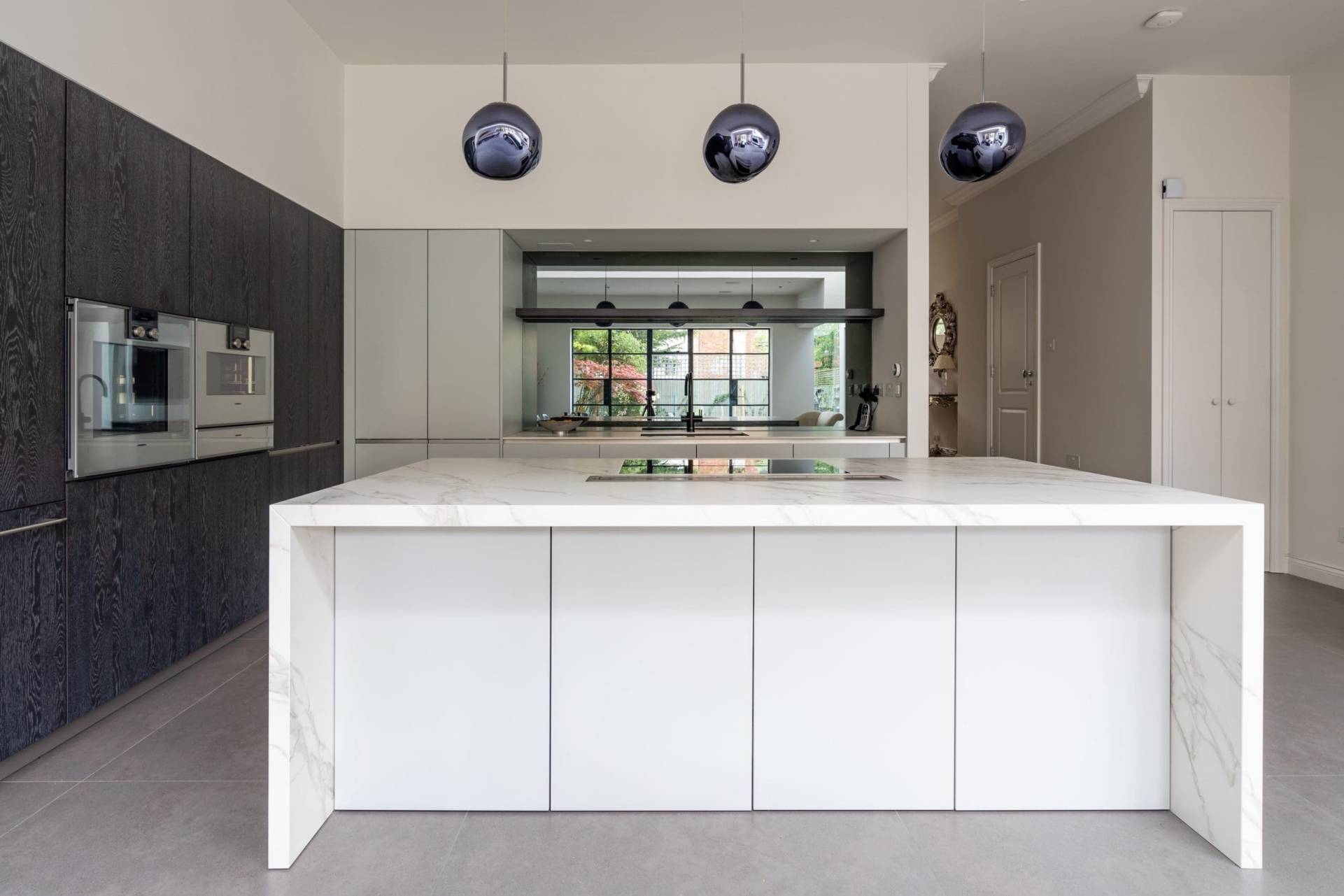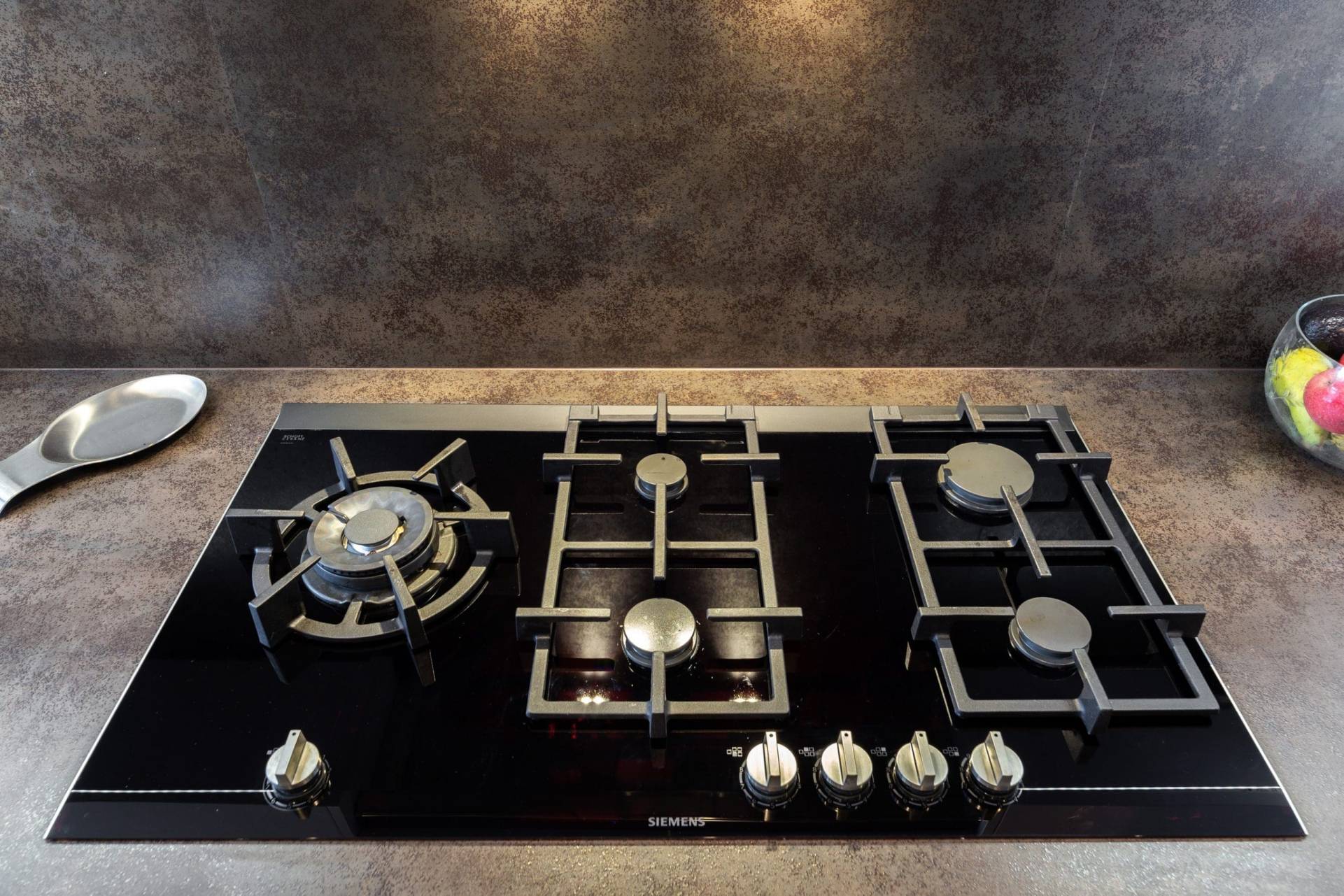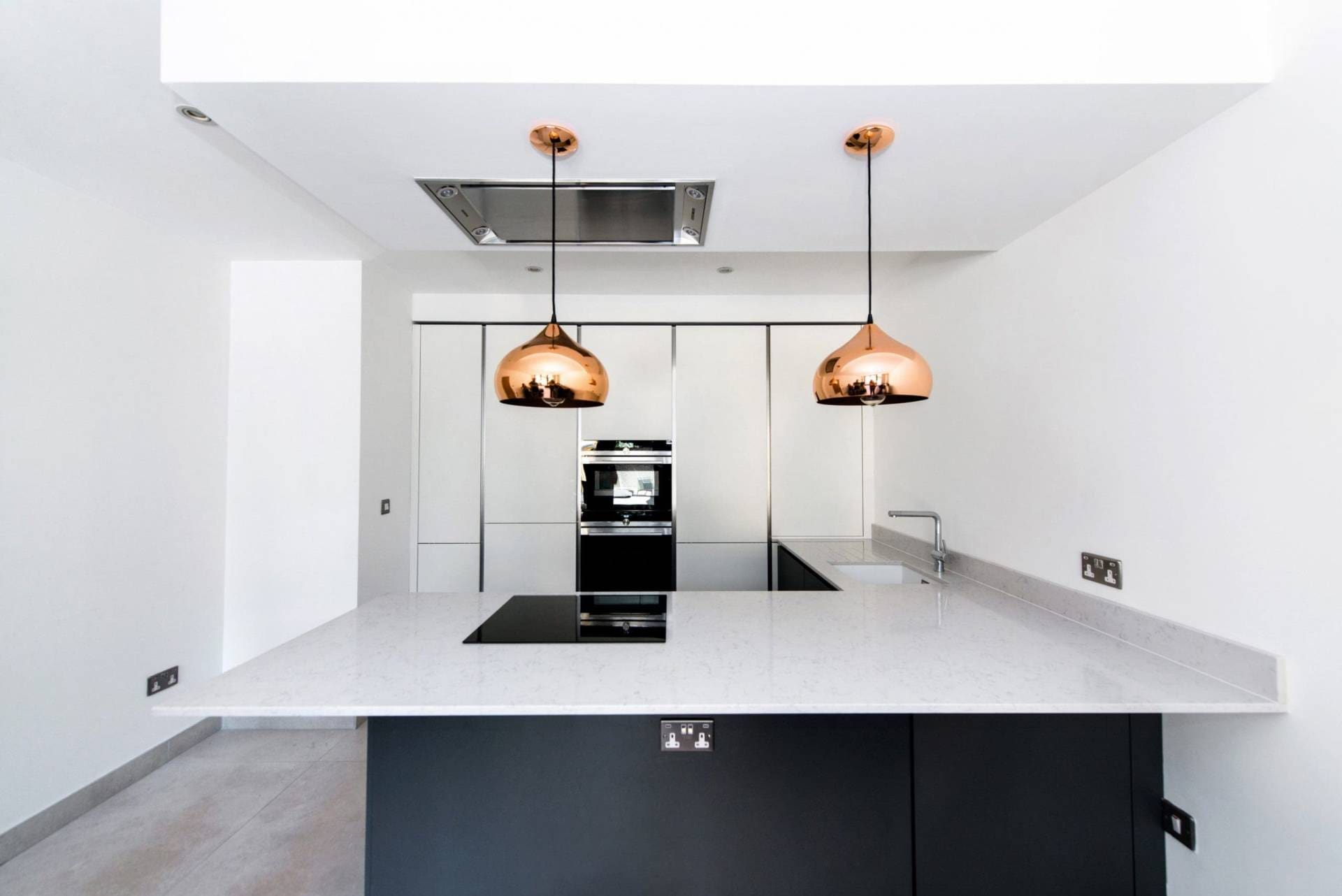 The crucial role of kitchen worktops and how to know which worktop is best for you
In the kitchen, people enjoy spending time with their friends and family. It is indeed a place that sparks a lot of interesting discussions, as well as the site for everyday life and living. Crucial to any kitchen and a key component that houses a variety of appliances and kitchenware is the kitchen worktops. This includes microwave ovens, jars, hot utensils, the kettle, amongst many other items. It is also a place to gather around, and as a result, it must be able to support a lot of weight and different uses. In this respect it is critical to select a long-lasting worktop.
What Are The Most Popular Worktop Materials?
Worktops come in a wide range of materials and prices, from low-cost laminates to high-priced granites, and your budget usually influences your decision. A solid wood worktop has an organic appearance and is long-lasting. On the other hand, Xena Quartz worktops are easy to clean and stain and scratch-resistant, so they're a good choice if you want something a little more sparkly.' The most common kitchen surface materials – laminate, granite, solid wood, Quartz, glass, composite stone, and stainless steel – offer their own benefits. Some of the best materials for usage include:
Granite Worktops
When budget is not an issue, granite is the material of choice for worktops. In the kitchen, granite is the pinnacle of luxury. When granite worktops are installed in a kitchen, it instantly transforms the space into a beautiful environment. It's tough and long-lasting, and it's available in a range of colours, shapes and sizes.
Laminate Worktops
Laminate worktops are easy to clean surfaces, formed from smooth, plastic-coated synthetics. This nonporous acrylic is available in a limitless variety of colours and patterns, making it great for people who want to make a bold statement with colour and pattern. It can transform into any design concept. New technology has made laminate more high quality and durable, but it is still a low-cost option. Its surfaces, however, can be scratched and chipped, and the damage is nearly impossible to repair.
Marble Worktops
Marble is another natural stone that is frequently utilised for kitchen worktops. Because no two sheets of marble are identical, each marble worktop is one-of-a-kind, delivering a standout, ultra-elegant look! But due to its premium price tag, marble is rarely found across the entire breadth of counters in most kitchens, and it can be susceptibility to stains and scratching.
Quartz Worktops
Quartz work surfaces are ideal for the no-fuss cook because quartz doesn't need to be sealed or polished and has double the impact resilience of natural stone. It's a manufactured stone of up to 93 per cent quartz and other minerals, carved into slabs and bound with resins. Available in a wide range of luxury surface patterns and styles, quartz is a popular choice for kitchens. It is also heat resistant, practical and very durable too.
Wood Worktops
Wood worktops have a lovely warm appearance and come in various hues and finishes. Hardwoods such as maple and oak are the most utilised for worktops. Wood destroys bacteria faster than any other surface, making it excellent for use in the kitchen. When purchased from reputable manufacturers with high-quality finishes, wood surfaces are relatively straightforward to maintain but should any damage occur, they can also be repaired.
Solid-Surface Materials
Solid surface materials are an artificial material made from a mixture of acrylic particles and resins pressed into sheets and other shapes. Solid-surface worktops deliver a premium, luxury look and feel for kitchens, proving an excellent and long-lasting kitchen choice.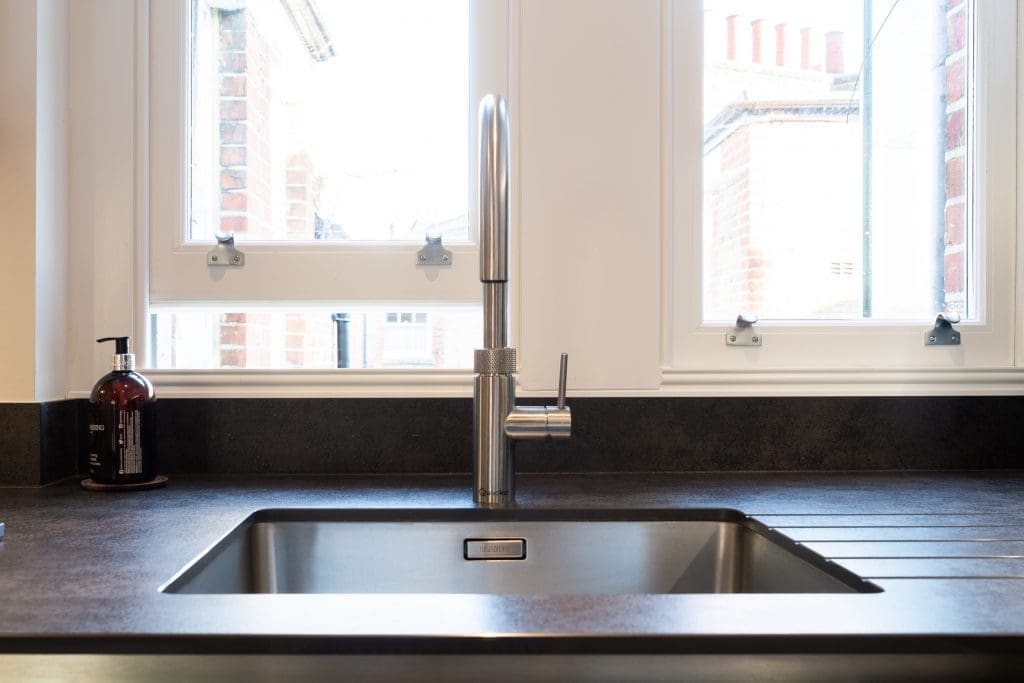 Choosing The Right Kitchen Worktop
As the workhorse of any kitchen, work surfaces must be durable, practical, and beautiful. While the main design decision you make for your kitchen will be cabinets, don't overlook the impact your worktop choice will have on the overall scheme. It shares a horizontal plane with the flooring, making it highly visible; therefore, it's crucial to give it significant care and not treat it as an afterthought.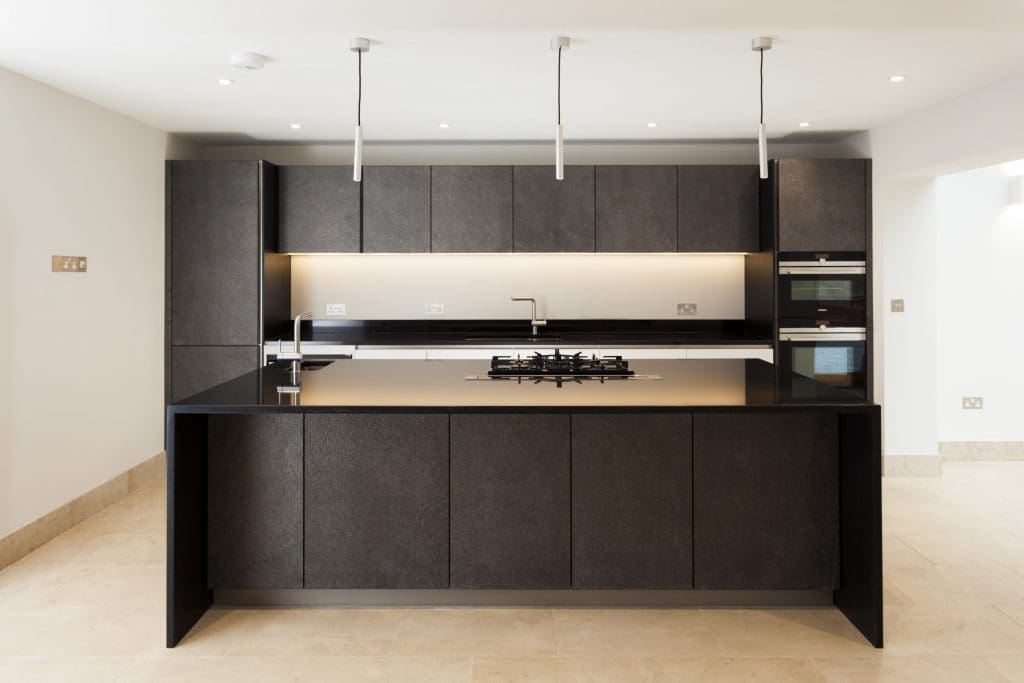 What Is The Hardest Wearing Worktop?
Have you ever heard of Dekton or Silestone? Known as sintered stone, Dekton worktops are a mix of the most excellent materials on the market, representing the cutting edge of what is possible with kitchen worktops. It mixes Quartz, porcelain, and glass to create the most durable kitchen surface available today. In every way, this work surface is a perfect kitchen choice! Some of its features include:-
Resistance from UV radiations
Scratch-resistant
Strain proof
Heat resistant
Nonporous
Colour stability
Fewer cuts and joints
Greater mechanical resistance.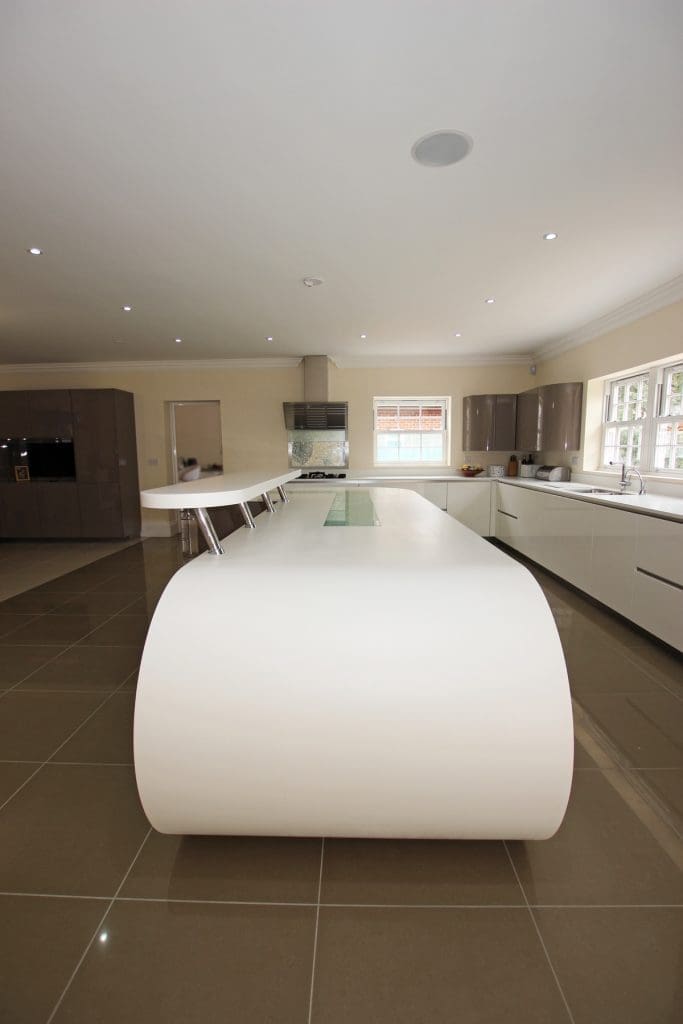 What Sizes Can Kitchen Worktops Come In?
A kitchen worktop's average height is roughly 900mm or 90cm, measured from the floor to the worktop's top surface. It usually consists of the following components:
150mm Plinth (kick board)
720mm tall base cabinet
The thickness of the worktop is 40mm.
The worktop height will vary based on the thickness of the surface, the type of kitchen cabinet, and the overall kitchen style you select. One of the simplest ways to determine an appropriate kitchen worktop height is to align it with the ball of your wrist bone. Stand with your hands by your sides and take the measures so that the ball of your wrist is parallel to the worktop's surface.
The usual depth of a kitchen worktop is between 600mm (60cm) and 650mm (65cm). The size of the base cabinets is the most critical factor. For a sleek, modern aesthetic, a reduced overhang of 5-10mm is advisable.
The thickness of your kitchen worktop is determined by the kitchen worktop material you select for your project. The following are some of the most prevalent kitchen worktop materials and their typical thicknesses:
Acrylic – 20mm to 100mm thick
Granite- 30mm and 40mm thicknesses.
Quartz- 12mm, 20mm, and 30mm
Laminate- 40mm
Conduct all your research carefully before designing your kitchen's worktop. Enhance the look of your kitchen with the best choice to make cooking and living fun!
Subscribe To Our Blog
Use the form below to subscribe to our kitchen blog for expert tips and buying guides direct to your inbox.