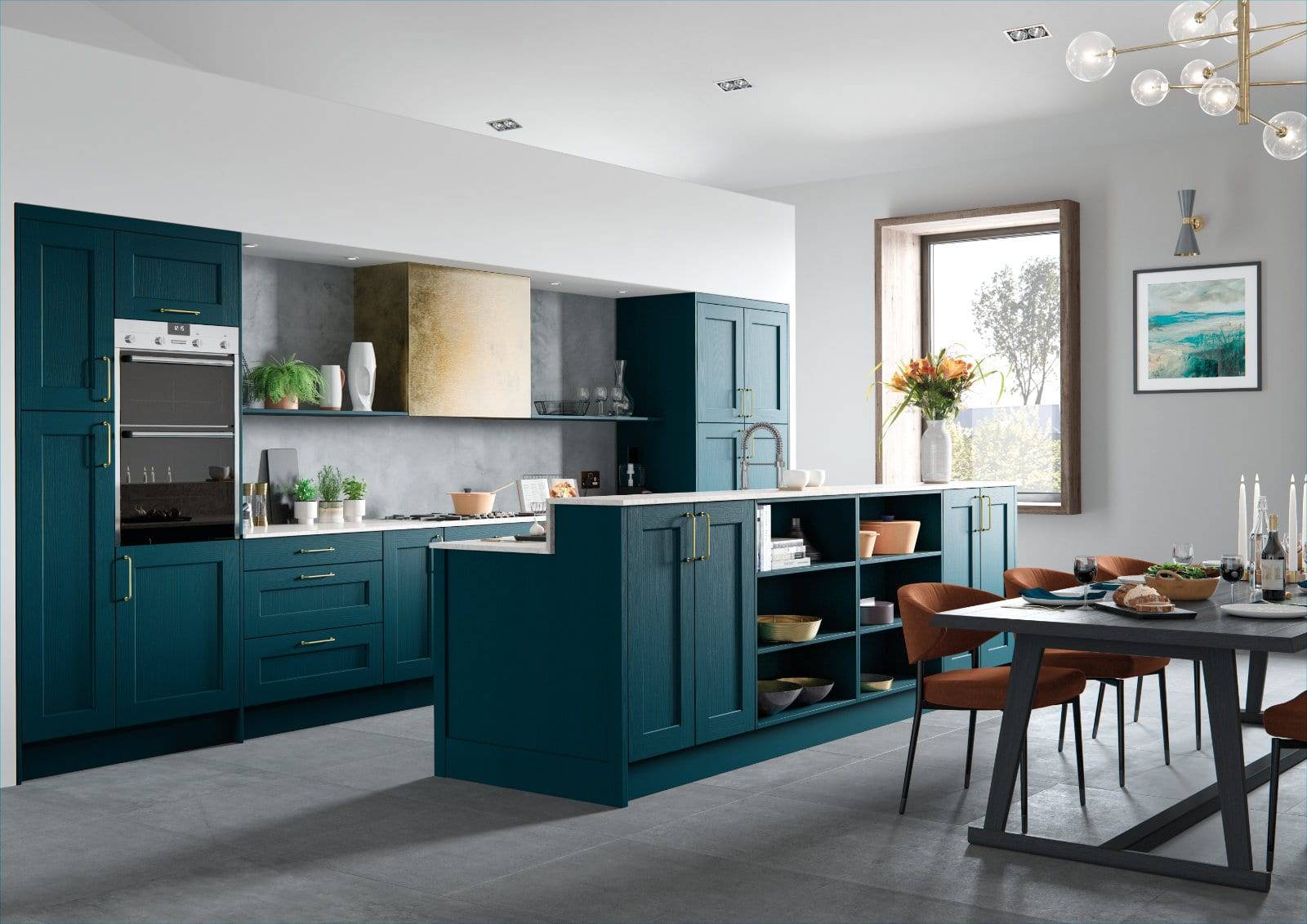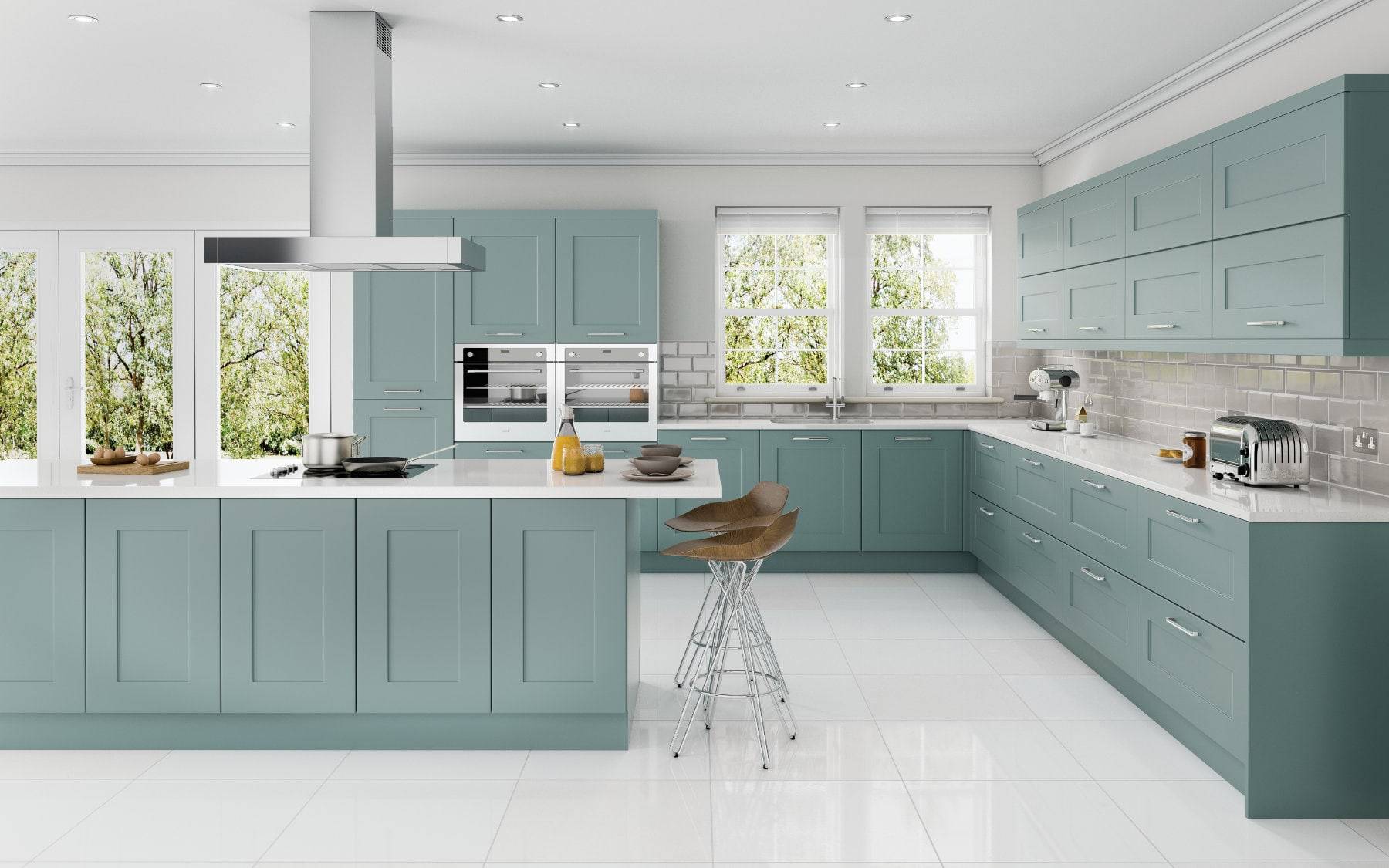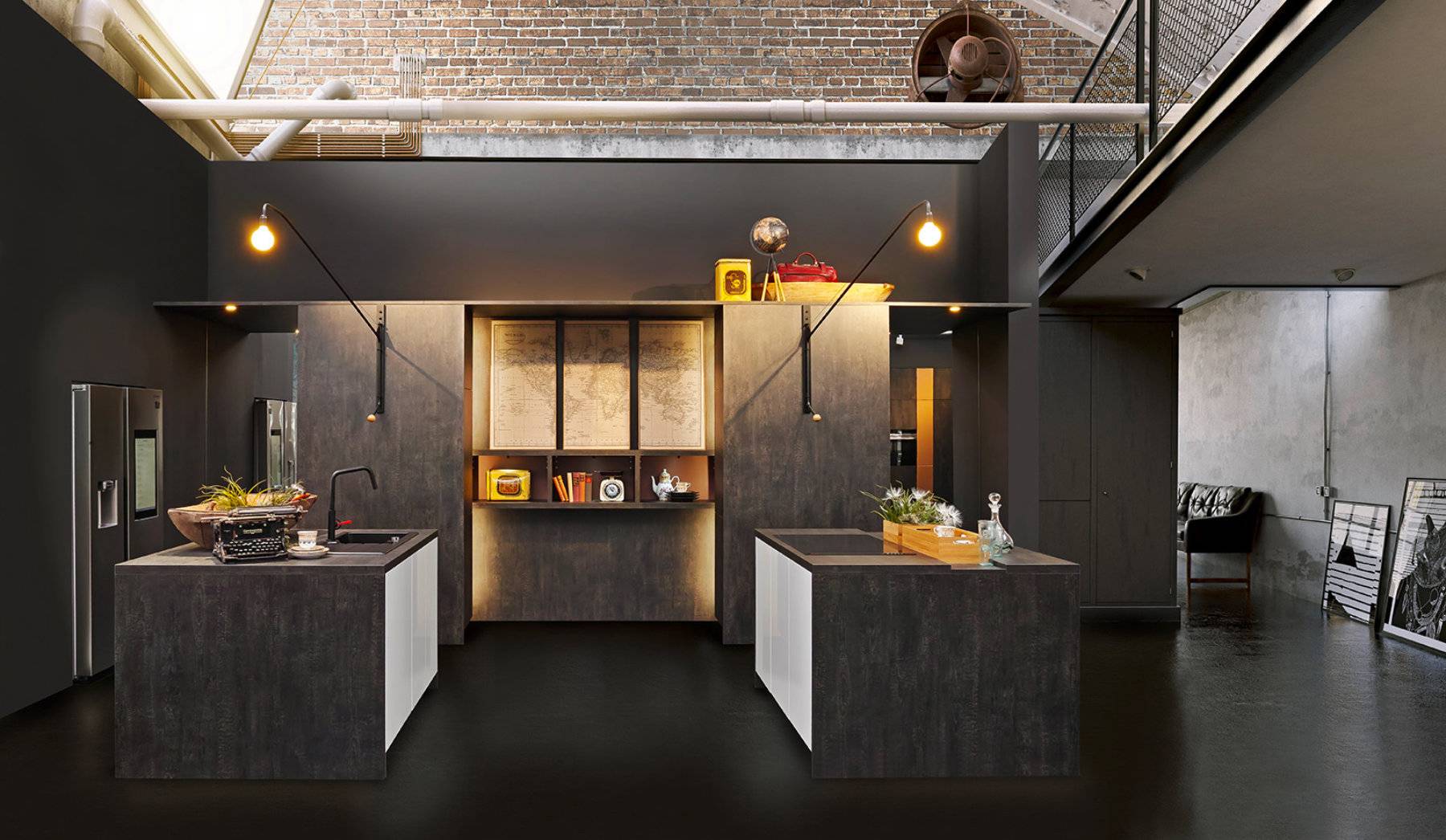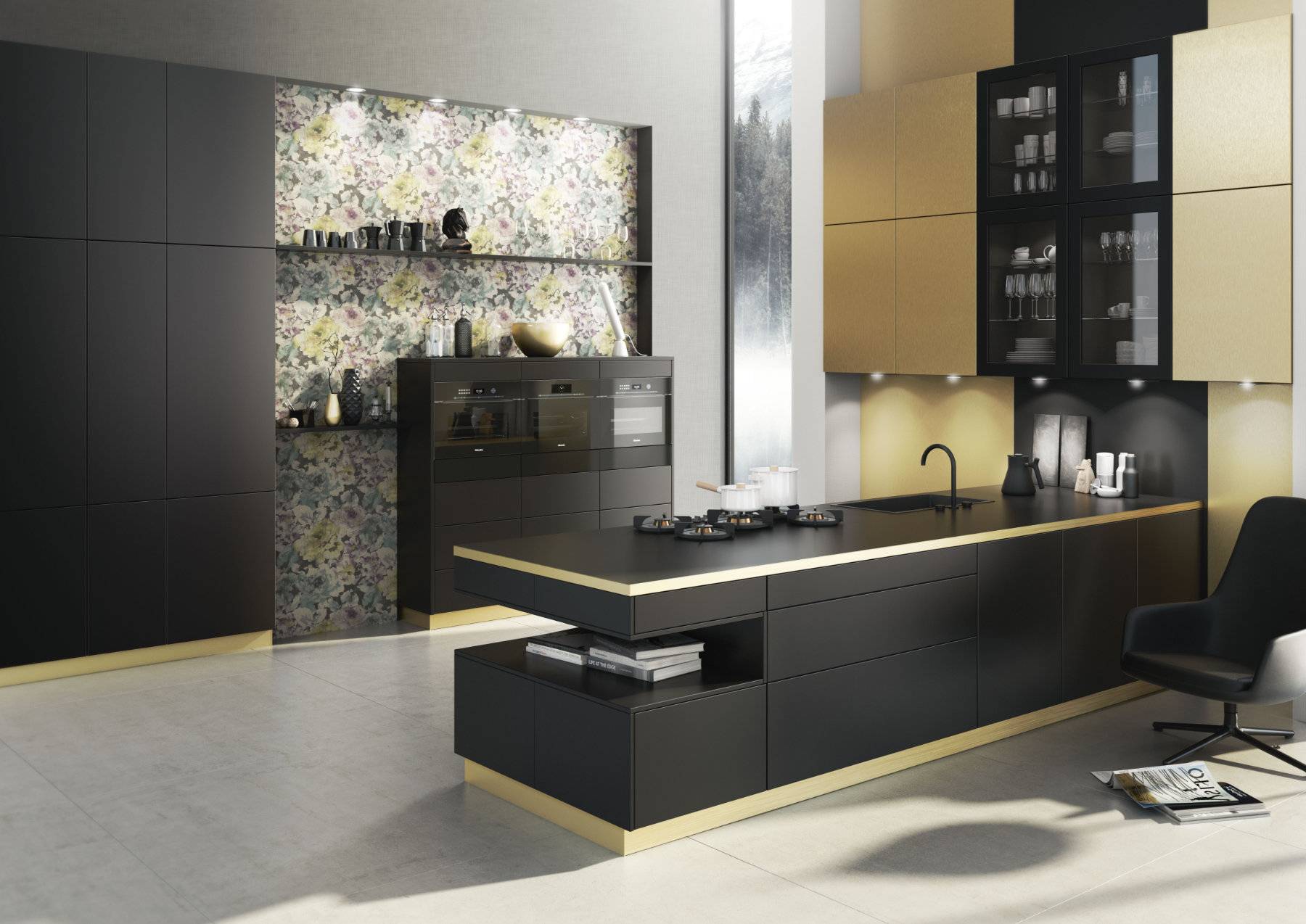 What is a luxury kitchen and how to design an elegant, classy kitchen?
A luxury kitchen can change the interior of your home. Read on to know what a luxury kitchen is, what does it have and how you can create a luxury kitchen. Learn about modern luxury kitchens and luxury kitchen design ideas.
What is a luxury kitchen?
There is no single definition of a luxury kitchen, and the way a luxury kitchen looks and feels depends on an individual's tastes and preferences. However, there are certain essential elements which make a kitchen luxurious. A luxury kitchen design includes top-of-the-line appliances, custom-built cabinetry, proper lighting, leading-edge technologies, etc. Not only this, but a modern luxury kitchen should also be practical and attractive, which makes it fun to prepare meals and entertain guests.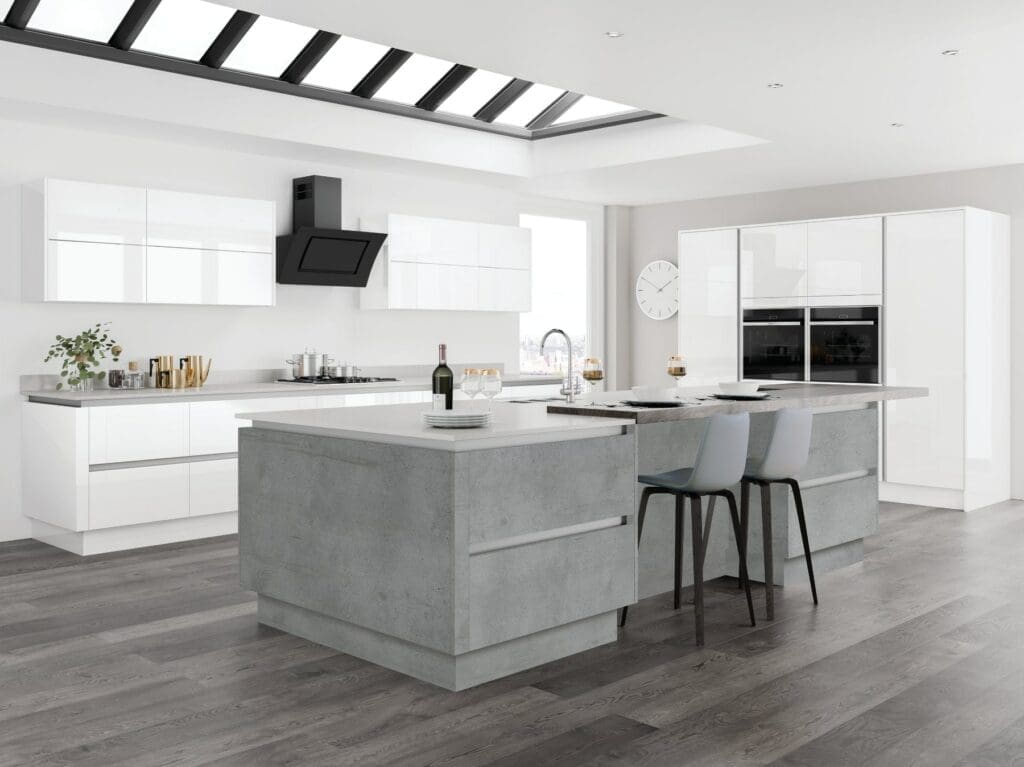 How to create a luxury kitchen feel?
To make a kitchen look luxurious, you can switch a few minor details in your kitchen, and you would be good to go! Marble can instantly make your kitchen look expensive and luxurious. However, you do not have to pull everything in your kitchen and replace it with marble. Instead, you can add it in some places of your kitchen and change the look and feel. Moreover, to make your kitchen look luxurious, you do not have to change your whole kitchen, but you can simply highlight a piece of your kitchen and make it look elegant. Even a simple thing like light can alleviate the entire look of your kitchen. Opting for Globe fixtures or low-hanging fixtures can change the whole look of your kitchen. When it comes to colours, creams and beiges can upgrade the whole look of your kitchen. If you do not have a budget for a complete luxurious makeover, you can make a few changes and add a touch of elegance to your kitchen.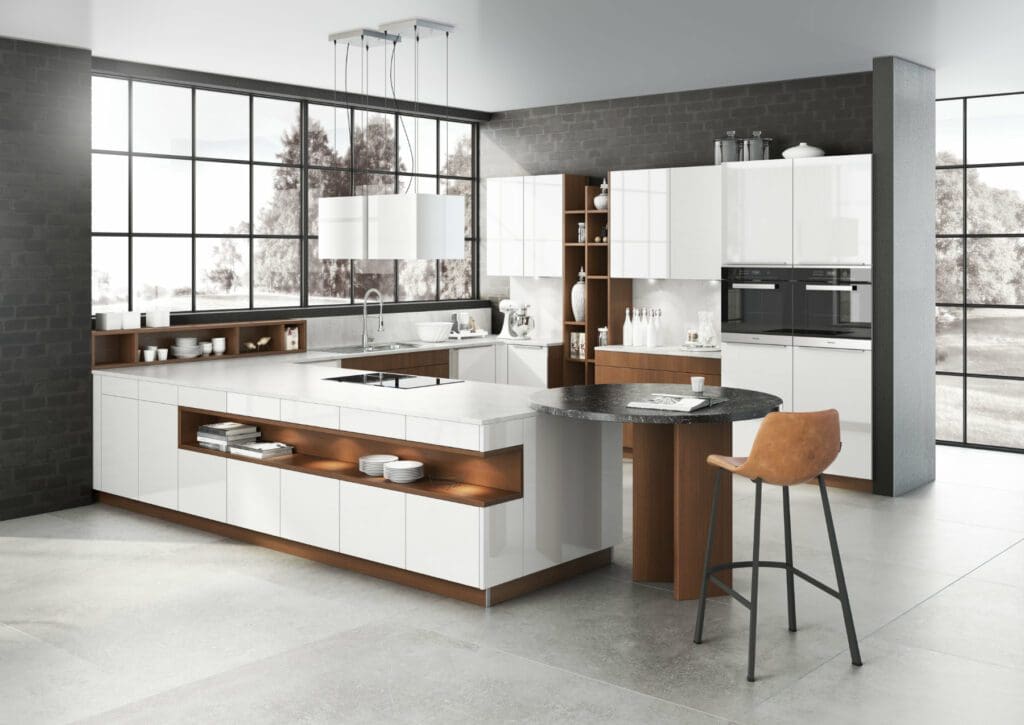 Modern luxury kitchens
A modern luxury kitchen has no specific definition, the only important factor being that it should be attractive and functional. It is a kitchen that is customised to fit the needs of all your family members and is a place where you can entertain guests and prepare meals. An elegant place, a modern luxury kitchen uses high-quality materials, like cabinets or countertops, professional space planning, modern appliances and proper lighting. These kitchens lay huge stress on sophistication, textures, high-end appliances, as well as functionality. Whatever your design preferences, and taste, you can build a modern luxury kitchen. Warming drawers, refrigerated drawers, quality countertops, and high-tech appliances are some features that can make a kitchen luxurious. 
What should be in a luxury kitchen?
Below are some things that should be in your luxury kitchen that will give a luxurious feel to your kitchen and make the functioning much simpler.
Built-in refrigerator
Whether cooking delicious meals or yearning for a tasty snack, a refrigerator is where the food is, making it a vital kitchen component. Many designs, colours, brands, and features are available for fridges. However, when crafting a luxury kitchen, one thing you should ensure is that the refrigerator should be built-in, which will save space and look pleasing to the eyes.
Layout for entertaining guests
If your kitchen is spacious, you can also use it to entertain guests. For this, you will need some extra space, which you can use as a seating area. This will ensure that you can talk to the guests while preparing meals. 
Hidden Trash Can
An open dustbin can ruin the whole look of your kitchen. Also, an open bin is unhygienic and can be home to ants and insects. So to maintain the aesthetics of your kitchen, ensure that the dustbin is also hidden like the fridge.
Attractive kitchen cabinets
Kitchen cabinets set the tone for the rest of the kitchen, so you should be careful when choosing the cabinets. While selecting, you should not only stress the colour and style of these cabinets but also the durability.
High-Performance Appliances
A luxurious kitchen is incomplete without high-performance appliances. So to complete your kitchen, you should bring out your tech geek and get the appliances that look good and make the work easier. 
Looking For A Luxury Kitchen?
Add your luxury kitchen requirements to our pricing tool and get a price estimate. 
Luxury kitchen design ideas
Below are some luxury kitchen design ideas to help you get the kitchen of your dreams.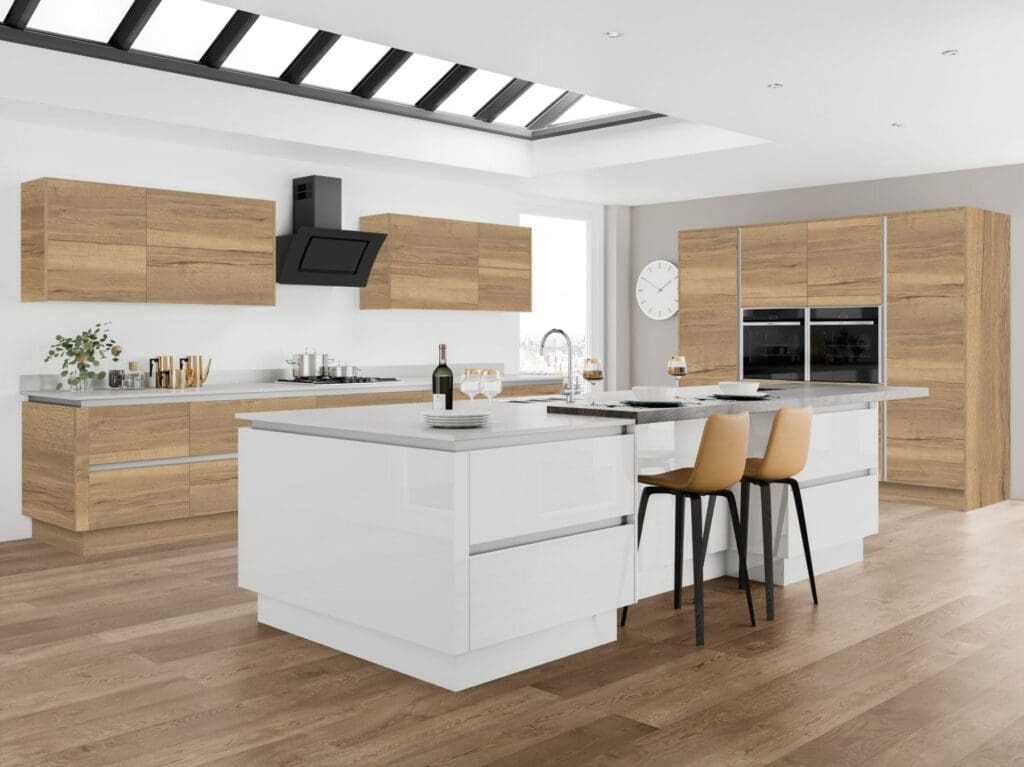 Add some texture to your white kitchen
As earlier discussed, white and beige colours can make your kitchen look luxurious. However, to ensure your kitchen does not look too cold with all the white, you can add some texture, like luxury light fixtures.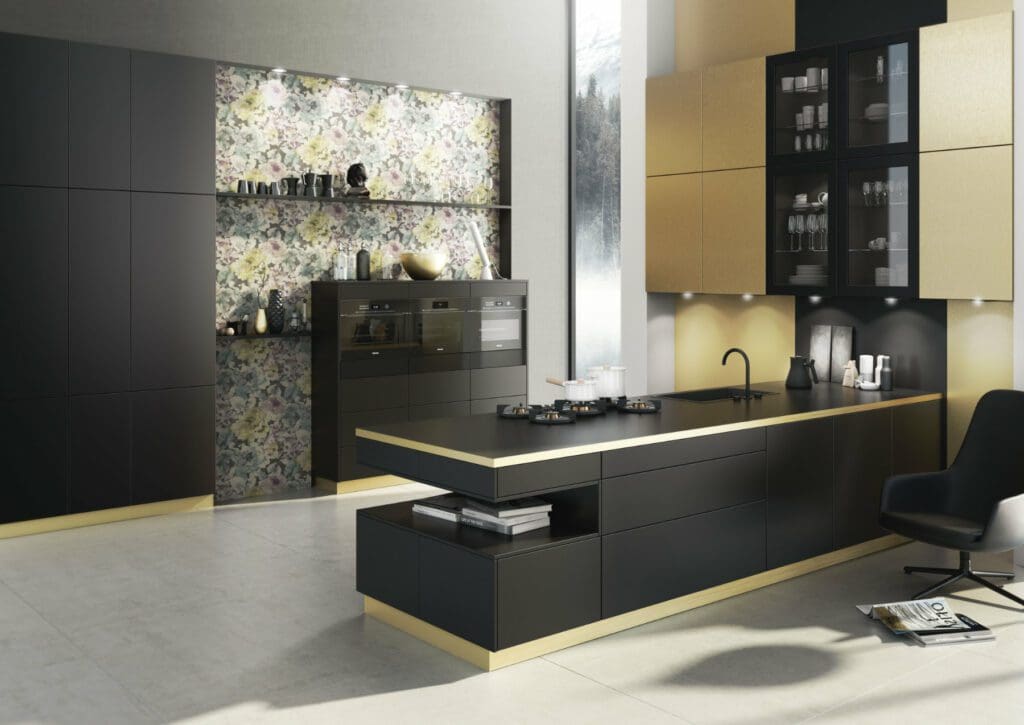 Pay attention to small details
When designing a luxury kitchen, attention should be paid to every small detail. Ensure that your kitchen is designed to hide all the appliances, especially the bulky ones.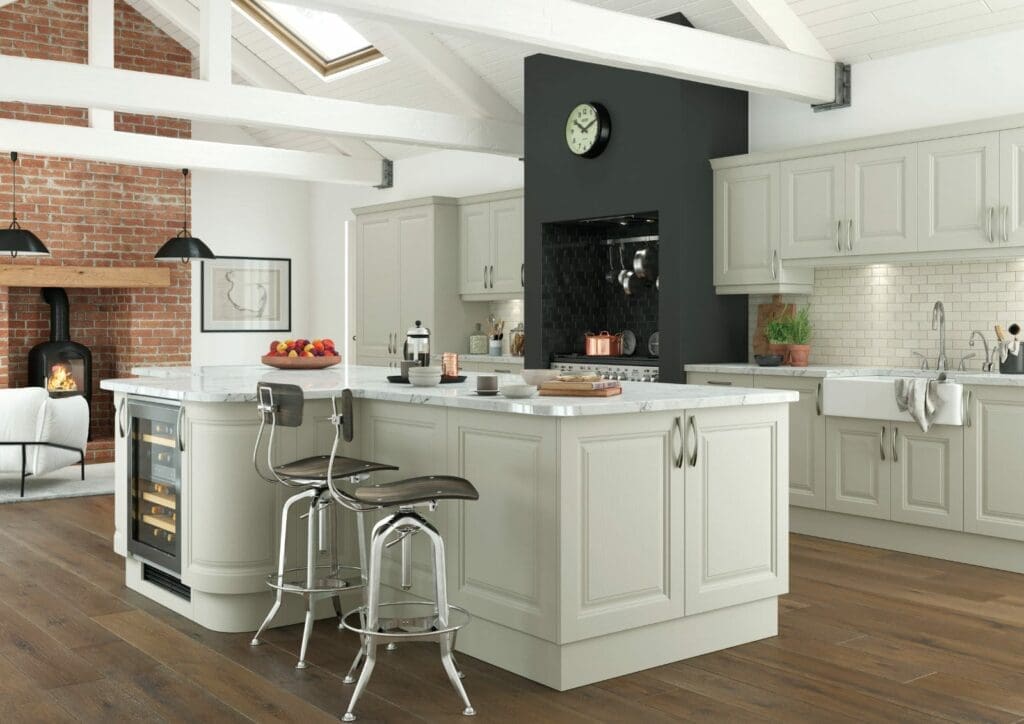 Kitchen Island does not always have to be rectangular
You need to think out of the box to make your kitchen stand out. Your kitchen island does not always have to be rectangular, and you can have it in any shape you want. You can have fun with the designs and shapes.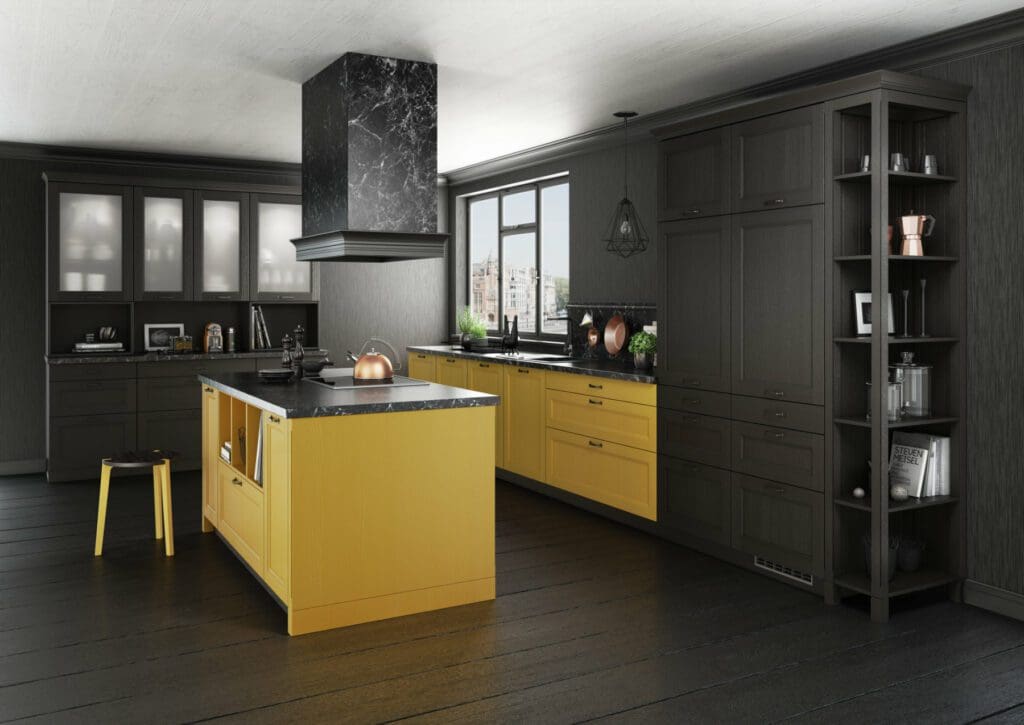 Try a two-tone colour combination
It is your kitchen, and you can design it how you want, including not sticking to one colour. So, you can choose different colours for your wall and your cabinet. Thus, adding a pop of colour to our kitchen.
Although designing a luxurious kitchen is something that should be left to the professionals. However, you can make small changes in your kitchen design and give your kitchen a luxurious and elegant feel. Get ready to have the kitchen that you always dreamt about.
Subscribe To Our Blog
Use the form below to subscribe to our kitchen blog for expert tips and buying guides direct to your inbox.