Kitchen Manufacturer Spotlight: Ballerina Kitchens 
Introducing Ballerina Kitchens
Ballerina Kitchens is a German kitchen company dedicated to transforming your creative vision into a beautiful, highly functional reality. Hailing from the heartland of precision engineering, this brand has carved out a niche in the international kitchen industry, known for its blend of innovative technology, exceptional quality, and impeccable design.
Ballerina's visionary approach to kitchen design is embodied in their unique and forward-thinking styles, whilst it's their meticulous attention to the finer details that sets their materials and solutions apart, elevating them above their competitors and establishing them as one of the foremost kitchen brands in Germany and across the globe.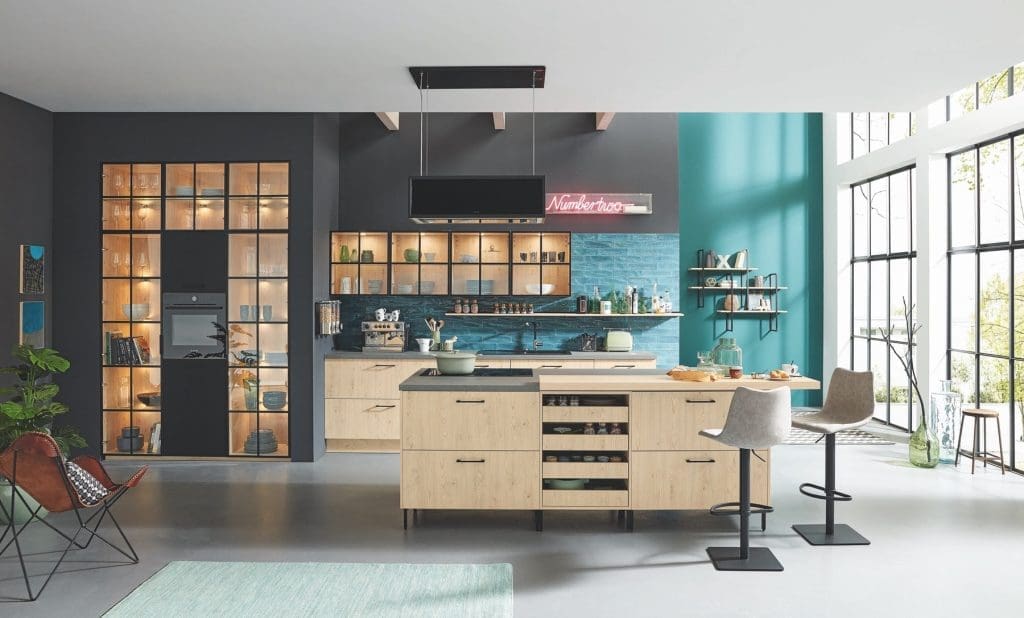 The Essence of German Kitchens
Ballerina Kitchens, synonymous with 'Made in Germany' quality, offers a range of kitchen solutions that cater to varied aesthetic preferences and practical requirements. German kitchens are celebrated worldwide for their efficiency, durability, and sleek design. The ethos behind these kitchens revolves around meticulous engineering and a keen eye for detail. This approach ensures that every component, from hinges to handles, is of the highest quality. German kitchens, like those from Ballerina, are also renowned for their minimalist aesthetics, offering a clean, contemporary look that transcends fleeting design trends.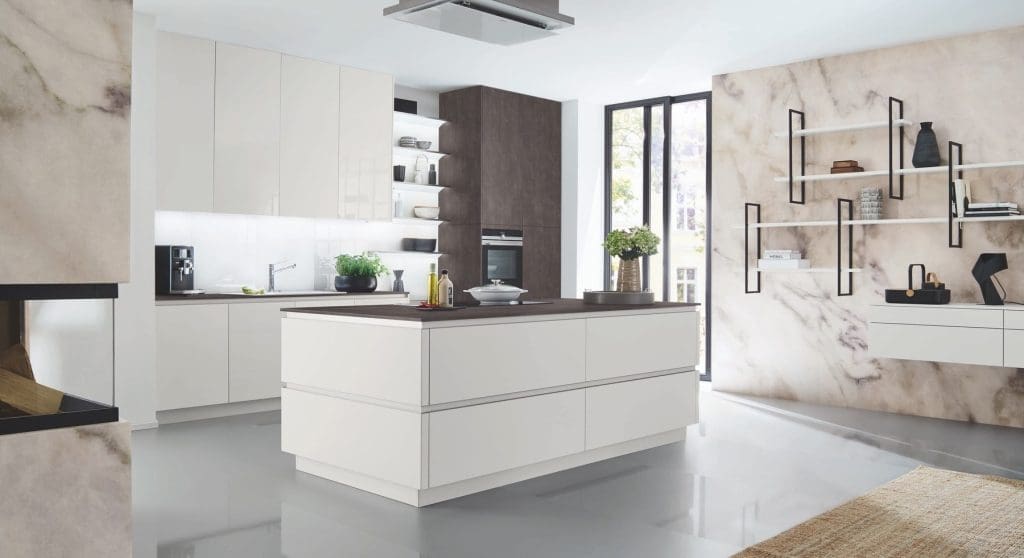 Tailored Elegance in Kitchen Design by Ballerina Kitchens
The Ballerina brand prides itself on its ability to offer custom solutions, ensuring that each kitchen is as unique as its owner.  Ballerina Kitchens specialises in creating kitchens where every detail is tailored to reflect the individuality of each owner. Their approach marries aesthetics with functionality, offering a range of customisable layouts, materials, and finishes. This ensures a visually stunning kitchen but one that also aligns with personal style and practical needs.
The brand skilfully integrates sleek design with smart storage, ergonomic features, and advanced technology, catering to the nuances of modern lifestyles. Their commitment to creating unique, personalised kitchens makes each project a reflection of the homeowner's personality and lifestyle, transforming the kitchen from a mere cooking space into a centrepiece of the home.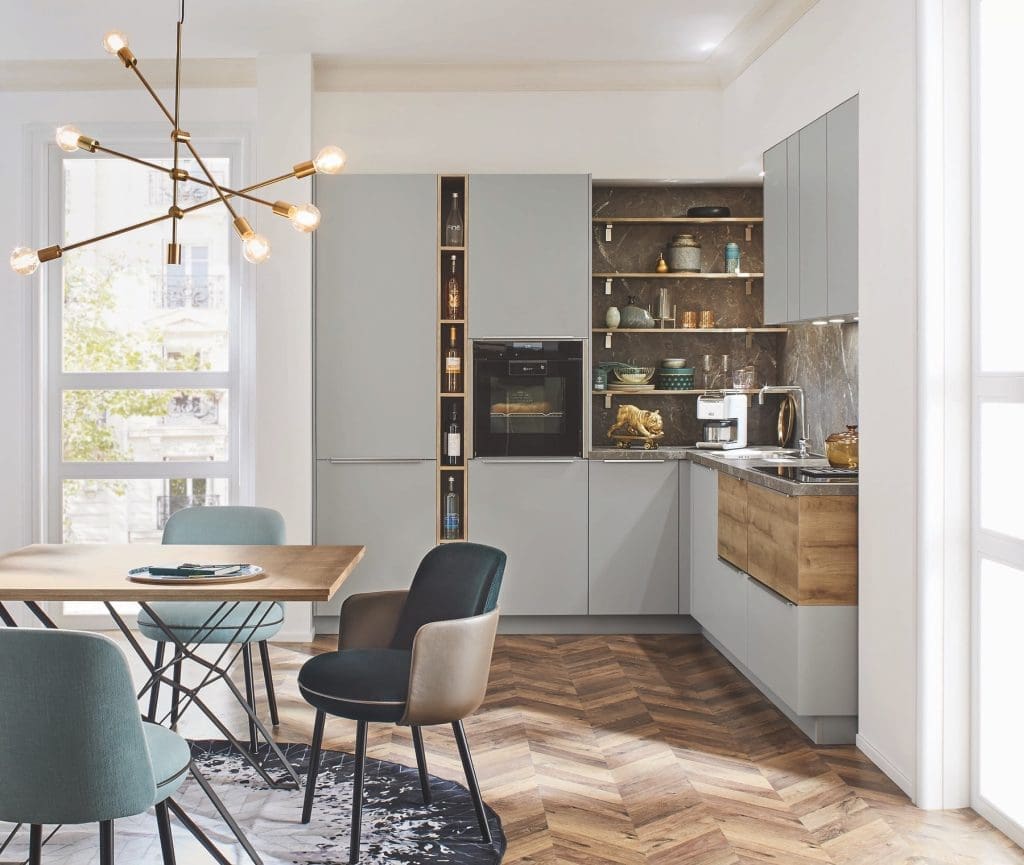 Tracing the Heritage of Ballerina Kitchens
Ballerina Kitchens began operation on January 9, 1978, through Heinz-Erwin Ellersiek, and his vision to blend traditional craftsmanship with modern design sensibilities. Over the years, Ballerina has evolved, incorporating state-of-the-art technology and innovative materials while staying true to their roots in classic German precision. This blend of old and new is a hallmark of their brand identity, reflected in the timeless appeal of their kitchen designs. This unique fusion has seen the brand grow not just in its range of products but also in quality certifications and popularity among those looking to renovate their kitchens.  
By the 2010s, Ballerina Kitchens had fully automated their processes and incorporated advanced design software, ensuring their position as a provider of high-quality, durable, and uncompromised kitchen solutions, and securing their status as a top player in the industry.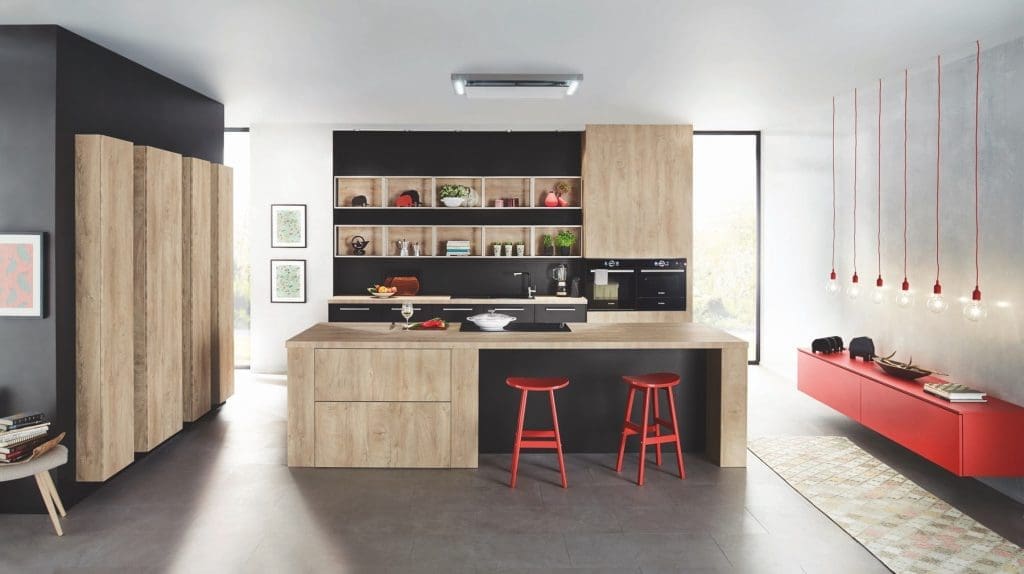 Exploring the Diverse Aesthetics of Ballerina Kitchens
Ballerina Kitchens distinguishes itself through an impressive array of kitchen designs, blending functionality with a diverse aesthetic palette. From the warmth of cosy, traditional layouts to the sleek, minimalist look of contemporary styles, their offerings cater to a wide spectrum of tastes. A standout feature of Ballerina Kitchens is their premium surfaces, including choices like DirectLACK for a high-gloss finish, Smart Glass for a modern touch, and Fenix, known for its matte, opaque-coloured finishes.

More than aesthetics, these surfaces are also about practicality and durability, seamlessly integrating into various design themes, from rustic wood finishes to ultra-modern, handleless units.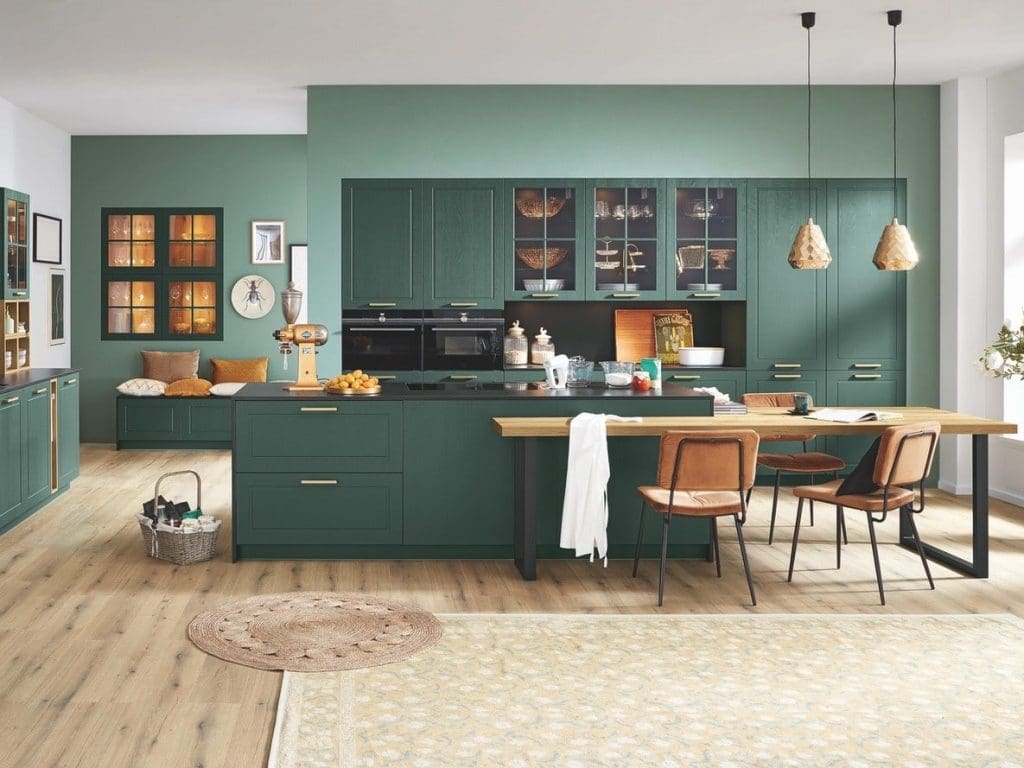 Beyond Aesthetics: The Functional Brilliance of Ballerina Kitchens
In a market flooded with options, Ballerina Kitchens distinguishes itself through its commitment to quality and innovation, with functionality firmly at their core. Their designs are crafted to make the kitchen experience seamless and enjoyable, enhancing the quality of everyday life. Innovations like ergonomic layouts, intelligent storage solutions, and integrated appliances are standard, making the kitchen a hub of efficiency. The brand's attention to user experience, from easy-to-clean surfaces to intuitively designed cabinetry, sets them apart in the realm of kitchen design.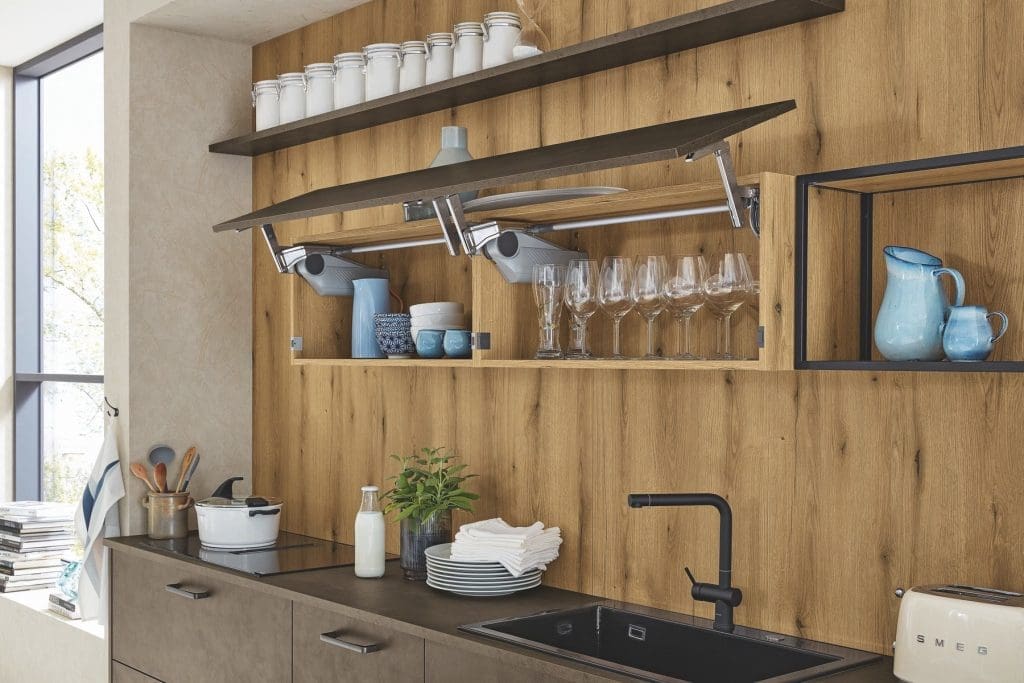 Ballerina: The Hygienic Kitchen Choice
Moreover, Ballerina Kitchens' commitment to health and hygiene is evident in their incorporation of antibacterial coatings across almost all their kitchen solutions. This innovative approach ensures that each kitchen is not just visually appealing but also a safe, hygienic space for families. The brand's dedication to combining aesthetic variety with practical features like antibacterial surfaces demonstrates its understanding of modern kitchen needs, making it a go-to choice for those seeking style without compromising on quality and health standards.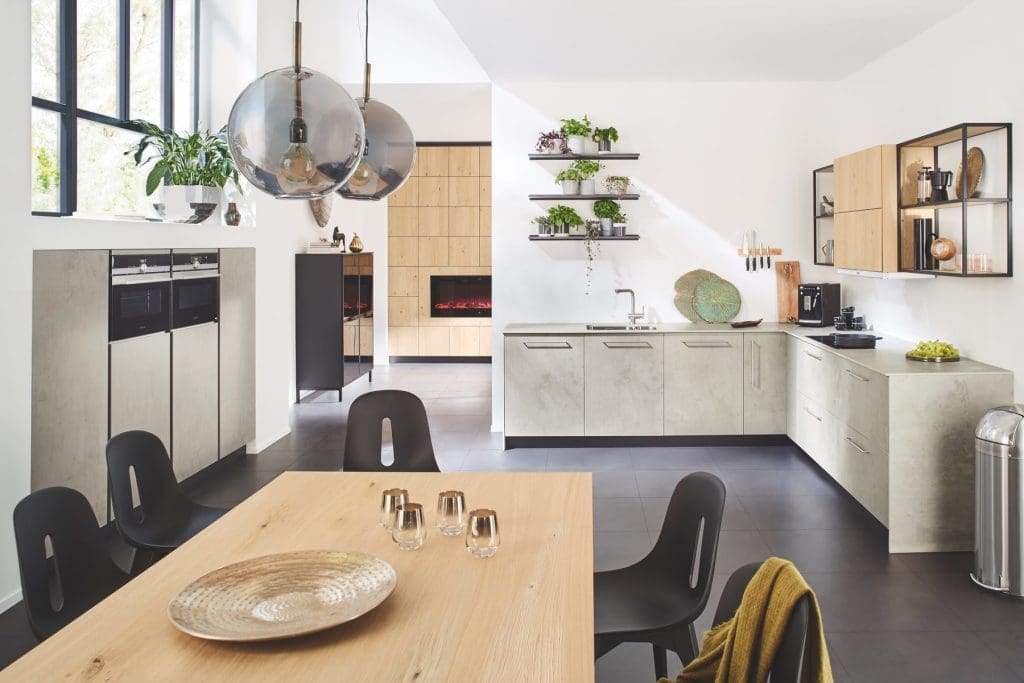 A Legacy of Excellence: Ballerina Kitchens Awards & Accolades 
Ballerina Kitchens' excellence has been recognized through various awards and accolades, underscoring their excellence in design innovation, quality manufacturing, and customer service. These awards are a testament to their dedication and a benchmark for the standards they set in the industry. Their achievements are further solidified through various prestigious certifications and awards, demonstrating the superior quality of their kitchen designs.
Among their notable honours is the Rat für Formgebung, a coveted German Design Award from the German Design Council, recognising Ballerina Kitchens for their innovative contributions to the national and international design landscape. Additionally, the brand's commitment to quality is reinforced by several quality marks, including the esteemed GS mark from LGA QualiTest GmbH. This particular certification, applicable to all their kitchen solutions, assures customers of the highest standard in materials and design. These accolades and certifications highlight Ballerina Kitchens' prowess in the realm of kitchen design but also assure customers of their choice in a brand that stands for quality and innovation.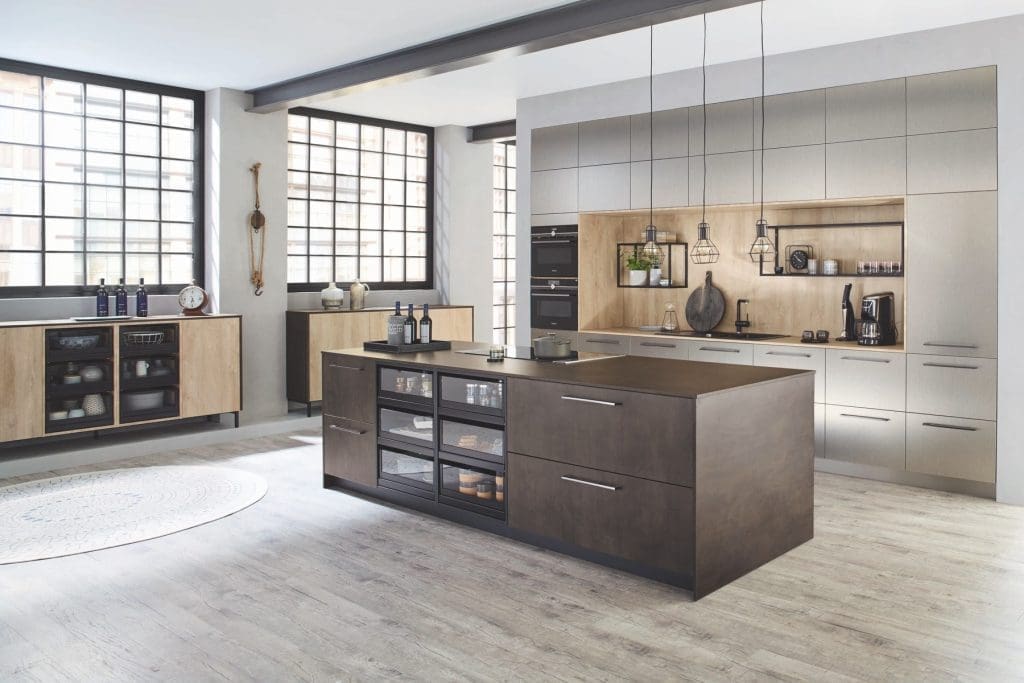 Ballerina Kitchens: Commitment to Sustainability 
In an age where sustainability is paramount, Ballerina Kitchens leads by example. Their manufacturing processes emphasise eco-friendliness, from sourcing sustainable materials to minimising waste. The brand is committed to reducing its carbon footprint, ensuring that its kitchens are beautiful and functional but also environmentally responsible. Kitchens designed to last for 15- 20 years are a worthwhile investment, but this longevity also contributes to unnecessary waste.  

Additionally, Ballerina Kitchens' commitment to sustainability is substantiated by notable certifications, including the PEFC (Programme for the Endorsement of Forest Certification) and the CARB2/TSCA P2, which is a recognized standard for the quality and environmental friendliness of the wood materials utilized in their products.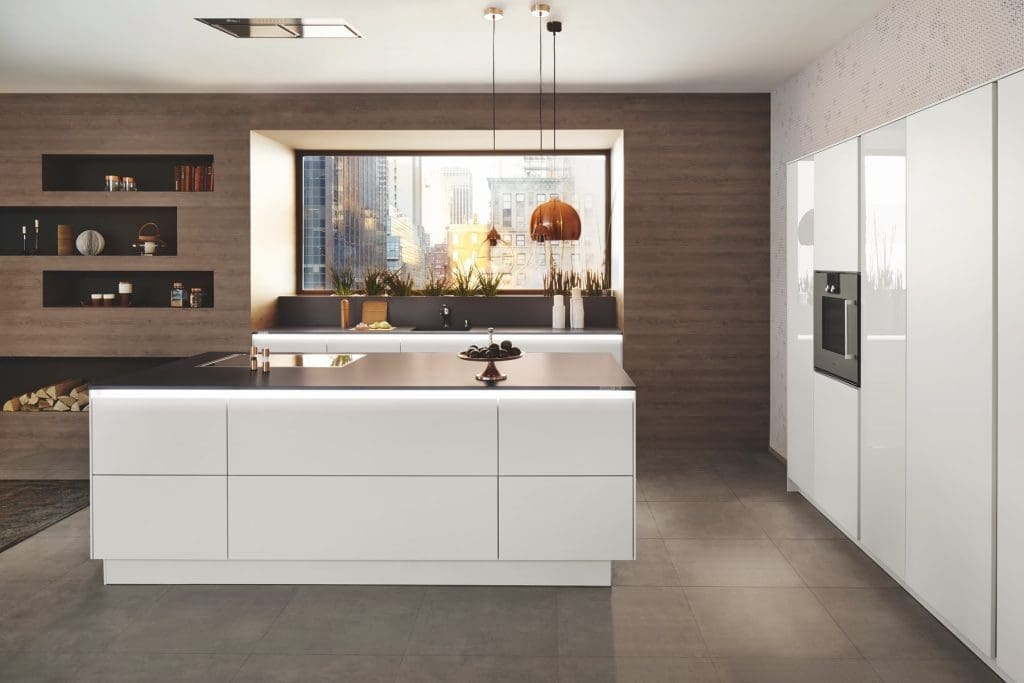 Conclusion: Choose Ballerina Kitchens
Choosing a Ballerina Kitchen means investing in a space that combines aesthetic appeal with functional brilliance, and their commitment to quality, innovation, and sustainability makes them a standout choice for discerning homeowners. Ballerina Kitchens is not just about creating a kitchen; it's about crafting a space that becomes the heart of the home.
In a world where the kitchen is more than a place to cook, Ballerina Kitchens redefines the essence of this essential space, making it a testament to fine German engineering, design innovation, and a sustainable future.
To find a Ballerina Kitchen supplier local to you, contact your local Kitchen Specialist today.