Kitchen Manufacturer Spotlight: Bauformat Kitchens
Introducing Bauformat German Kitchens 
When it comes to the world of kitchen design and manufacturing, few brands resonate with the blend of quality and innovation quite like Bauformat. Originating from Germany, a country renowned for its precision engineering and exceptional design, Bauformat has etched its name in the hearts of homeowners and designers alike. Here, the Kitchen Experts explore the distinctive qualities that make Bauformat Kitchens a preferred choice for those seeking a successful blend of functionality, style, and sustainability.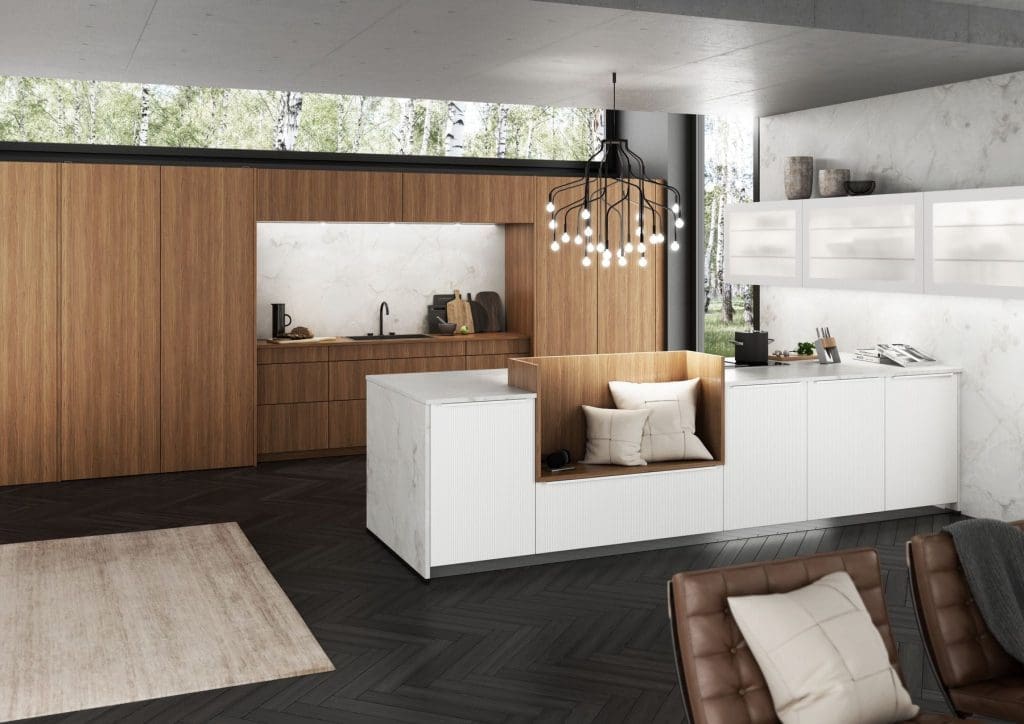 The Bauformat Kitchen Ethos 
Bauformat is a testament to German craftsmanship in kitchen design. Established with a vision to blend aesthetic appeal with functional efficiency, Bauformat has grown into a brand synonymous with high-quality, flexible kitchen solutions. The brand's ethos revolves around creating spaces that are not just cooking areas but the heart of the home, where families gather and memories are made.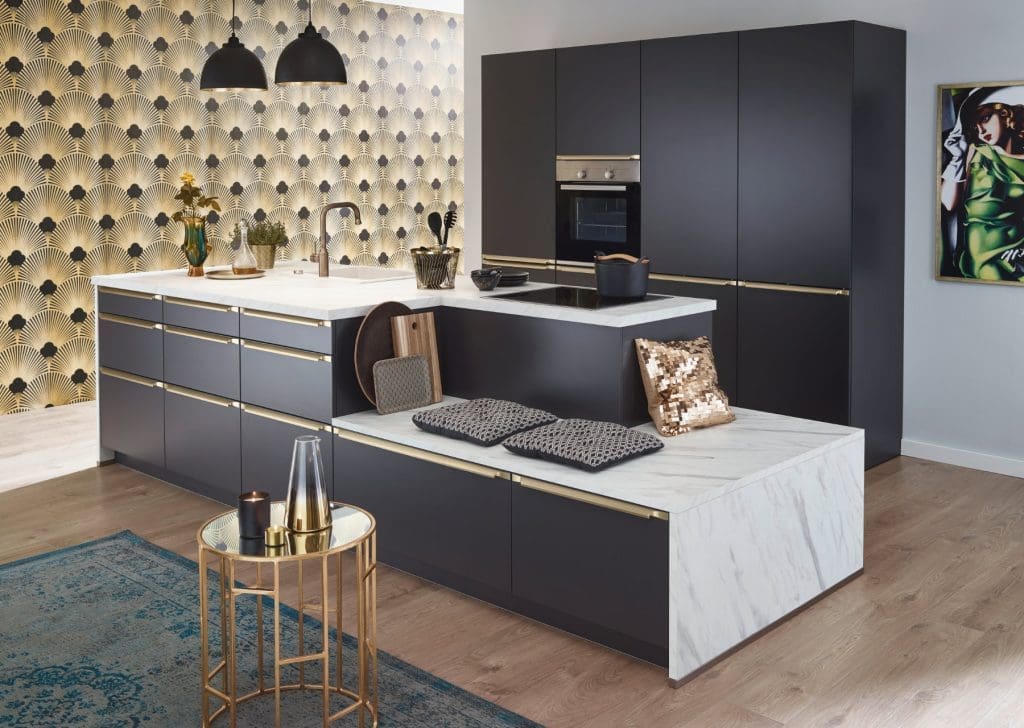 The Distinctive Quality of German Kitchens 
German kitchens, including those by Bauformat, are renowned for their exceptional quality. This reputation is built on a foundation of meticulous attention to detail, precision engineering, and the use of high-grade materials. Bauformat elevates these principles, ensuring every kitchen component is designed to offer durability, functionality, and a timeless aesthetic appeal. 

Bauformat Kitchens ranks among Germany's five biggest kitchen furniture manufacturers, benefiting from advanced production methods and a broad national and international client base. This positions Bauformat prominently in the German kitchen industry, known for its high standards and numerous brands. In terms of quality, Bauformat is considered comparable to other well-known German brands such as Hacker, Schuller, Leicht, Nolte, and Pronorm. These brands, including Bauformat, are all built to a high standard using quality materials and mechanisms.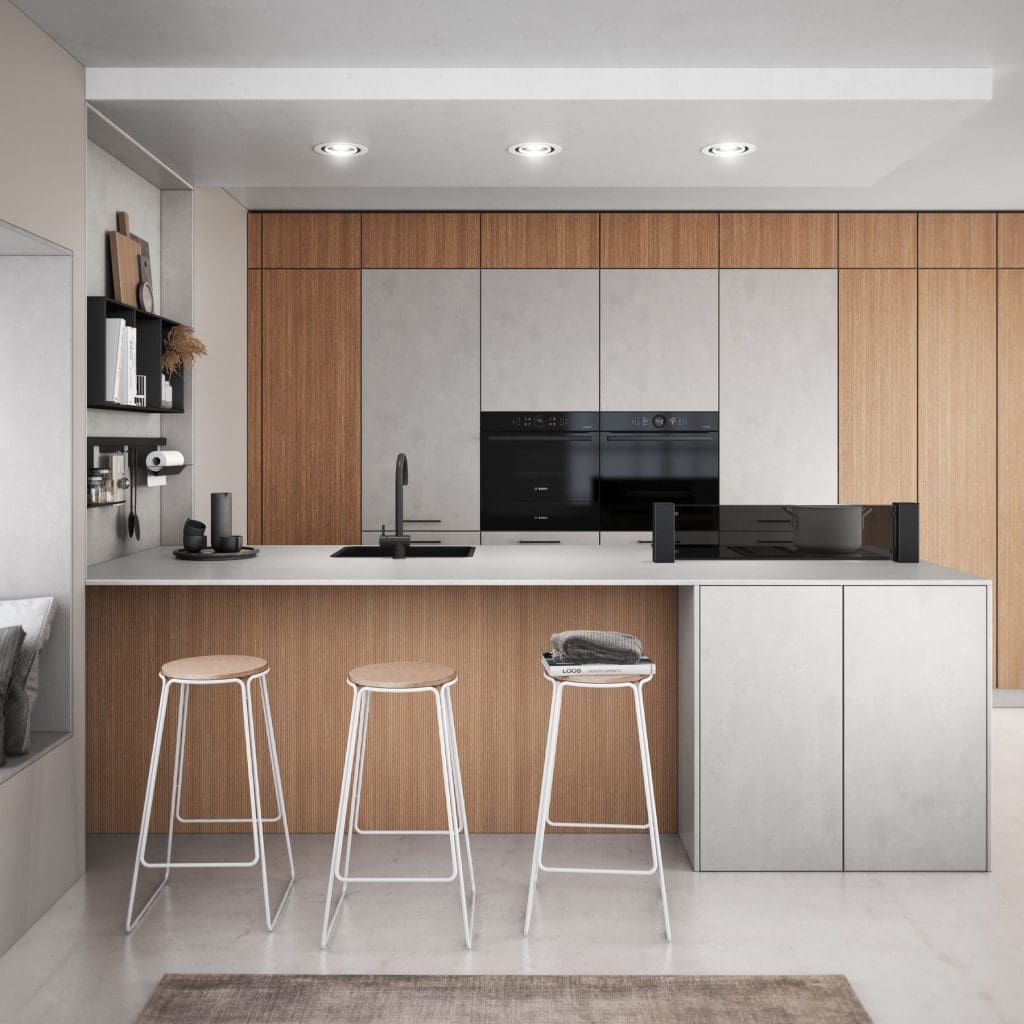 The Heritage and Evolution of Bauformat 
Tracing its roots back to the early 20th century, Bauformat Kitchens has a rich heritage in kitchen manufacturing. Over the decades, the brand has evolved, embracing new technologies and design trends, while retaining its core values of quality and craftsmanship. This blend of tradition and innovation is evident in every Bauformat kitchen, making them timeless yet contemporary.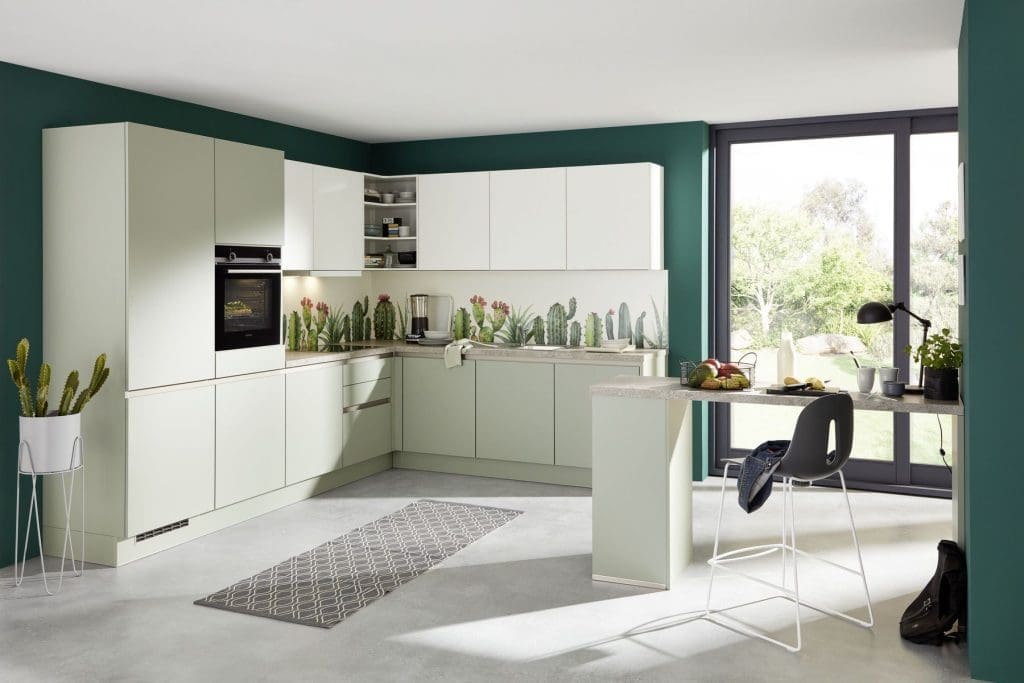 Bauformat's Personalised Approach to Kitchen Design 
What sets Bauformat apart is its personalised approach to kitchen design, understanding the individual lifestyles of its clients. Recognising that each customer has unique needs and preferences, Bauformat offers a range of bespoke design options that cater to various tastes and requirements.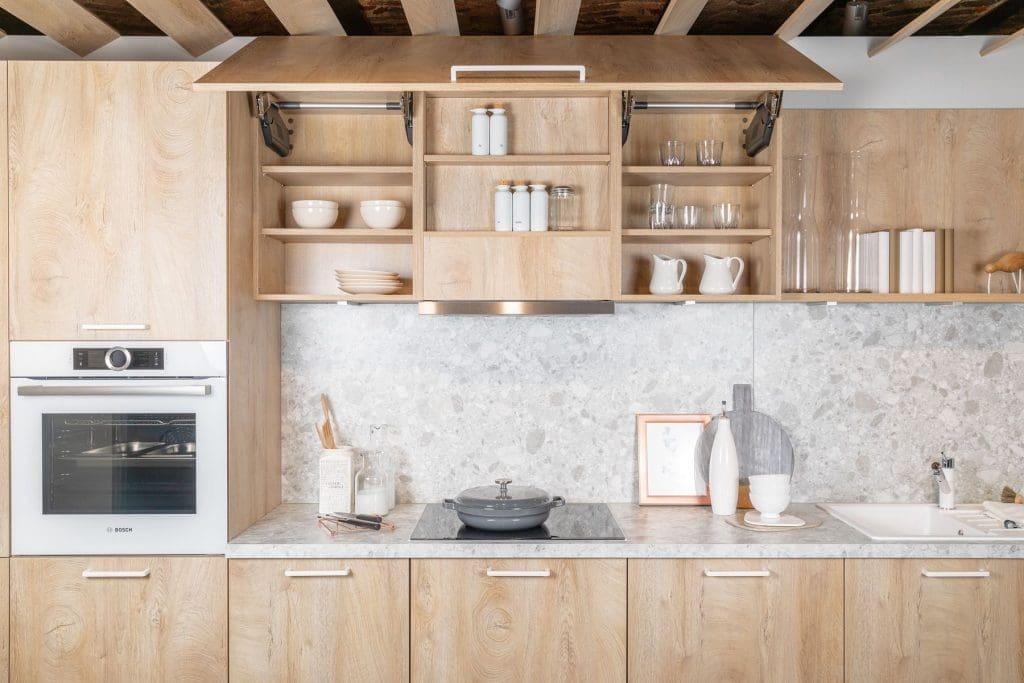 Bauformat Kitchen Style Collections  
Bauformat's range of kitchen collections is a showcase of diversity and elegance. From sleek, modern designs to more traditional, classic looks, there's a style for every taste. Each collection is a masterpiece of design, with a keen focus on ergonomics, functionality, and aesthetic appeal, ensuring that they cater to a wide spectrum of design preferences. These options include: –
Custom Design and Colour Options: Bauformat kitchens provide extensive flexibility in design, colour choices, and size, allowing for a highly customised kitchen experience. This means that you can select your dream kitchen in your desired colour, size, and style, ensuring that your kitchen space aligns perfectly with your personal aesthetic preferences and functional needs. Bauformat kitchens offer more customisation options than some other brands such as a choice of three interior cabinet colours, whereas many other brands offer a white interior as their standard choice. 
Diverse Material Selection: The brand showcases an array of materials for kitchen designs, such as smooth matt doors, luxury wood finishes, beautiful ceramic and natural stone doors, and charismatic metal finishes. This variety of materials offers a wide spectrum of visual styles and ensures durability and quality. 
Organisational Features: Bauformat kitchens are designed with efficiency in mind. They offer a range of units and internal accessories designed to help organise and arrange the kitchen, enhancing the usability and enjoyment of the space. This approach to design considers how food, cutlery, utensils, tableware, cookware, and small appliances are stored and accessed, aiming to improve the overall functionality of the kitchen.
Modern Style Options with Customisable Features: Bauformat's modern kitchen styles include handleless kitchen options such as the PURISTA range and the sleek CP1. The recessed handles in these designs can be colour-coded to suit personal preferences. The PURISTA range, exemplifying Bauformat's flexibility, is available in two carcass options: plywood and furniture board. 
High-Quality Materials and Appliances: Bauformat kitchen cabinets are made from real wood veneers, ensuring longevity and resistance to wear and tear. Additionally, Bauformat kitchens are equipped with top-of-the-line appliances from brands like Miele, Fisher & Paykel, and SMEG. This integration of high-quality materials and appliances underscores Bauformat's commitment to providing aesthetically pleasing but also long-lasting and functional kitchen solutions.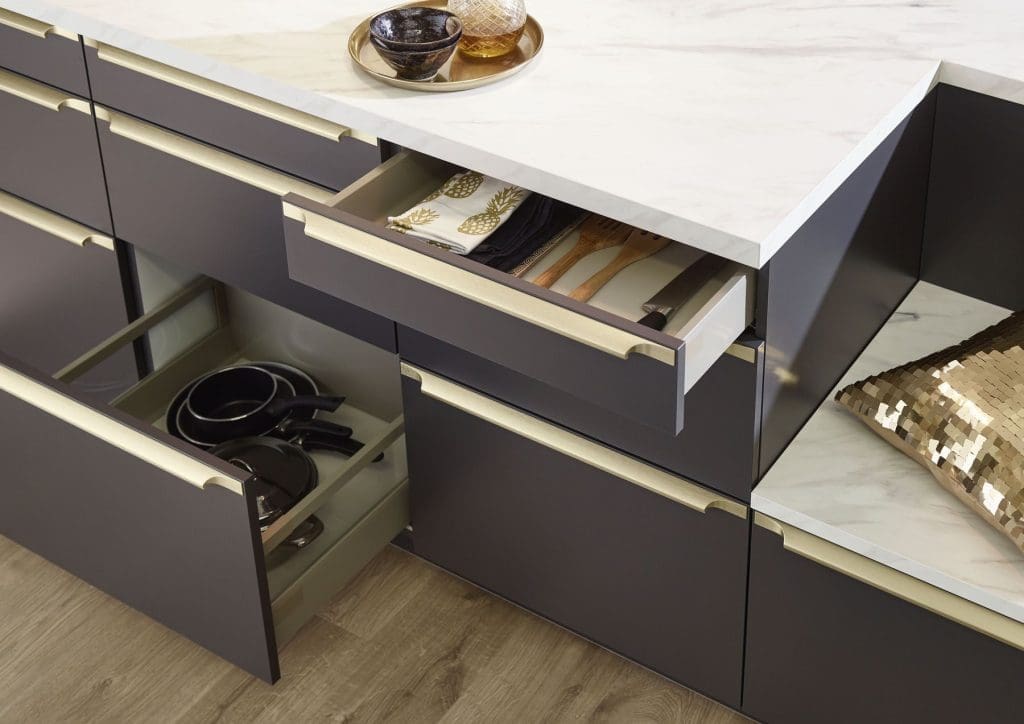 Sustainability: A Core Principle of Bauformat Kitchens
In an era where sustainability is crucial, Bauformat leads by example. The brand is committed to environmentally friendly practices, from sourcing sustainable materials to implementing energy-efficient production processes. This approach reflects Bauformat's responsibility towards the environment but also resonates with the growing number of eco-conscious consumers.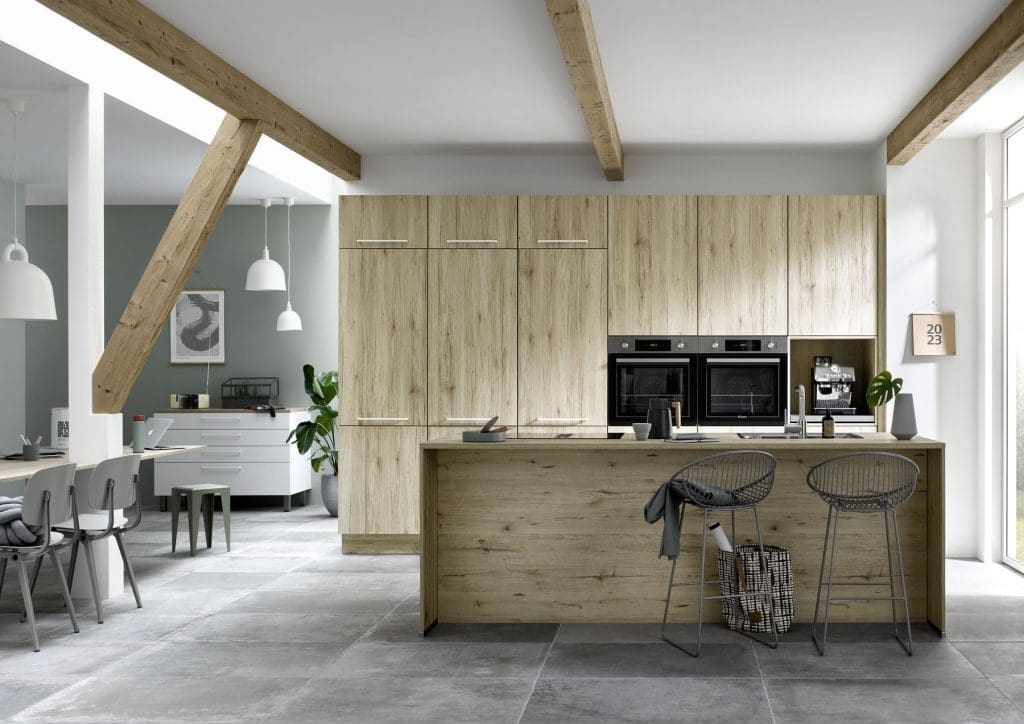 Bauformat's Legacy of Excellence: Awards and Accolades 
Bauformat's commitment to excellence has been recognised through various awards and accolades. These honours are a testament to the brand's dedication to quality, innovation, and design excellence. They underscore Bauformat's position as a leader in the kitchen manufacturing industry, constantly setting higher standards for others to follow.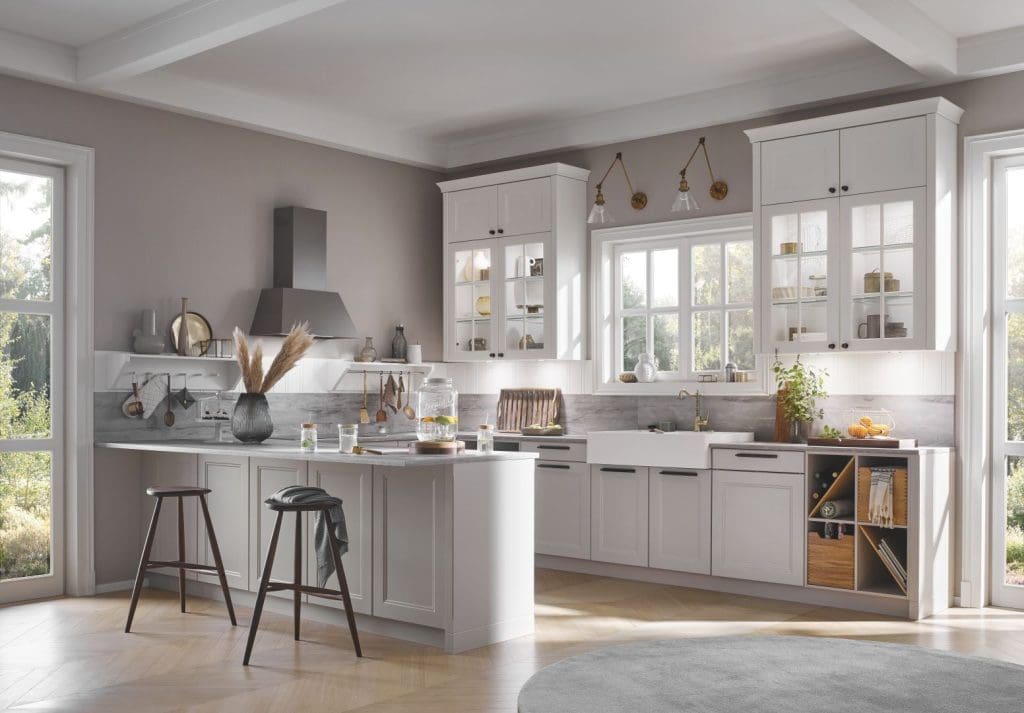 Conclusion: Choose Bauformat Kitchens 
Bauformat German Kitchens represents the pinnacle of kitchen design and manufacturing. By combining quality, innovation, and sustainability, Bauformat has not just created kitchens but has crafted experiences that enrich daily life. Whether you are renovating your home or designing a new one, a Bauformat kitchen is more than a choice—it's a statement of style, functionality, and environmental responsibility. 
These bespoke options offered by Bauformat cater to the individual needs and preferences of customers, ensuring that each kitchen is as unique as its owner, combining functionality, style, and quality in a harmonious blend. 
To find a Bauformat Kitchen supplier local to you, contact your local Kitchen Specialist today.