From Dream to Reality: How to Successfully Plan Your New Kitchen Budget
Trying to plan your new kitchen budget? …Whether you're redesigning an existing kitchen or planning an entirely new space from scratch, a modern kitchen design is no small feat, both in terms of the creative vision and budget. If you're contemplating a new kitchen, our Kitchen Specialist's guide will walk you through the process of budgeting for your dream kitchen, ensuring optimal results for your home but without breaking the bank!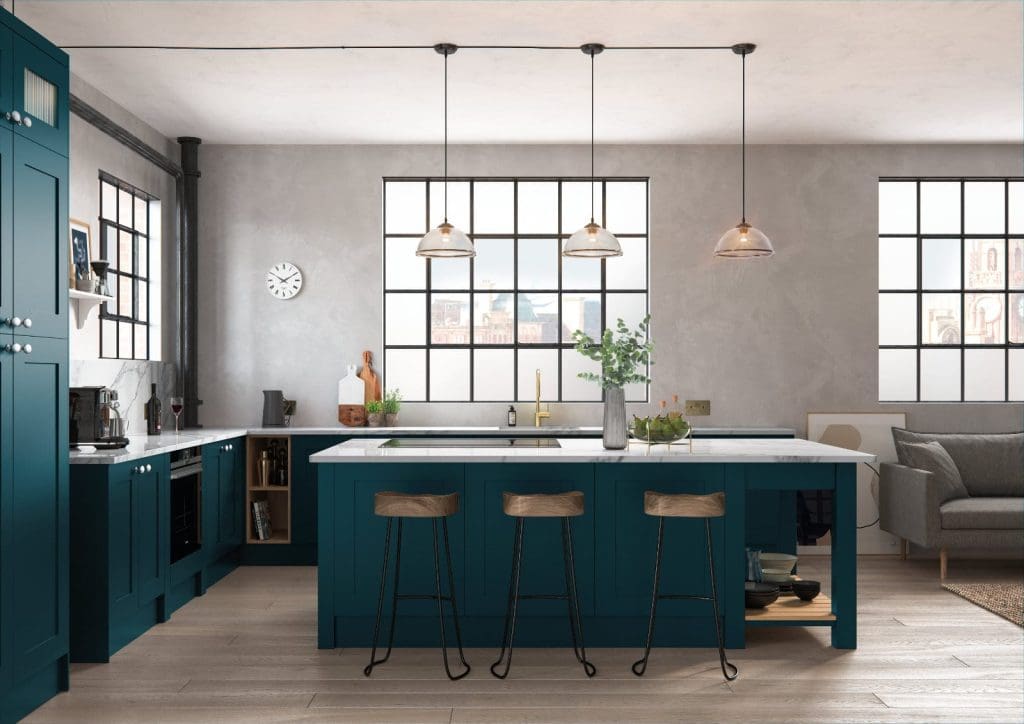 Understand the 'Why' Behind Your New Kitchen Design 
Firstly, and before diving into the numbers for your new kitchen budget, it's crucial to understand why you're considering a redesign.  Perhaps you need a more functional layout, or you want to open up and expand your space? Maybe it's simply about giving your dated kitchen a fresh look, or is it to increase your property's value if you're thinking of selling up? Your personal reasons for planning a new kitchen will significantly influence your kitchen project's budget, so it's essential to get clarity from the outset.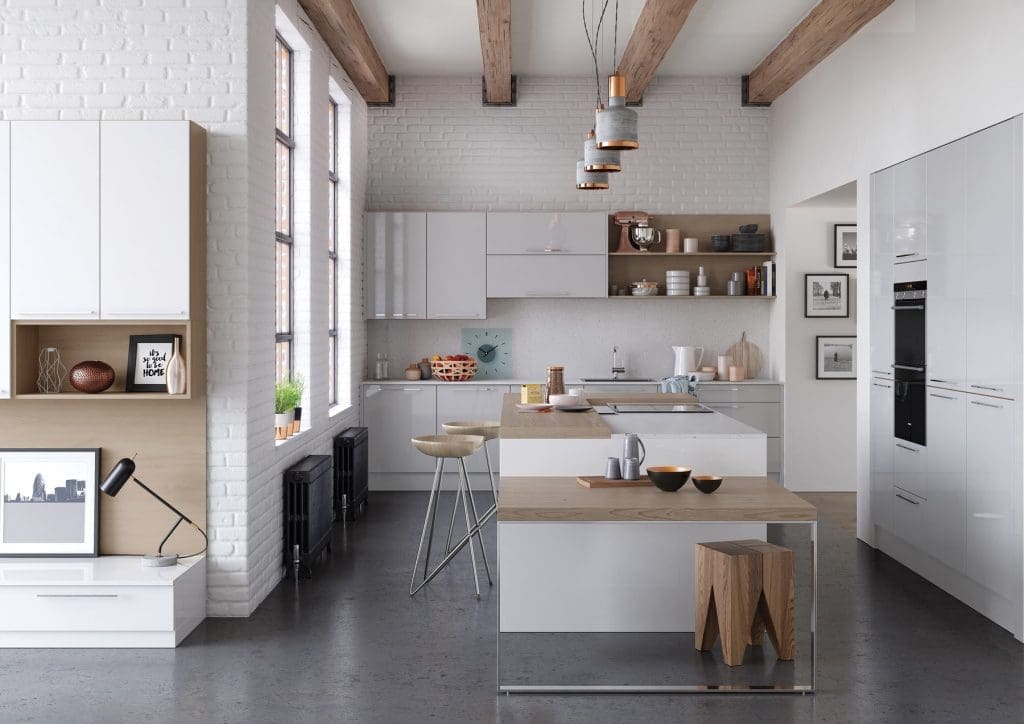 Establish a Clear Kitchen Project Budget  
Beginning a kitchen renovation project is both exciting and daunting. One of the most critical steps to ensure its success is setting a clear and realistic kitchen budget; in fact, a clear budget is the cornerstone of any successful renovation project. An organised financial plan will prevent overspending but also guide your choices, ensuring that the end result aligns with your vision.

A well-thought-out kitchen budget takes into account your financial boundaries while balancing both essential and desired features for your new kitchen. By being proactive in your financial planning, you pave the way for a smoother renovation process, mitigating potential challenges and avoiding financial pitfalls: –
Determine Your Financial Comfort Zone: Think about how much you can afford without stretching yourself thin. It's better to plan your new kitchen budget conservatively than be faced with unexpected costs down the line. 
Research and Prioritise: Every kitchen redesign has 'must-haves' and 'nice-to-haves'. Knowing the cost of key items, such as cabinetry, worktops, and appliances, can help you allocate funds appropriately.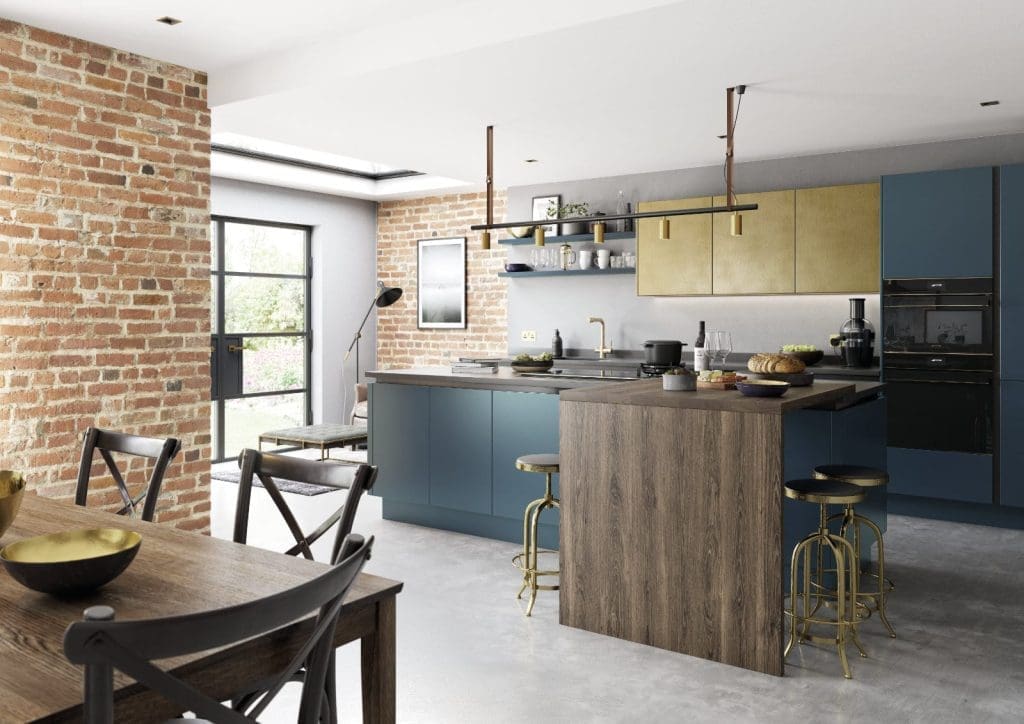 Consider the Scale of Your New Kitchen Design 
The scope of your new kitchen design will have a direct impact on your budget. After all, every kitchen renovation project is unique in its aspirations and challenges, with its footprint ranging from subtle updates to complete transformations. Recognising the scale of your redesign is not just about aesthetic choices, but it's also a vital step in understanding how it translates financially.

The magnitude and intricacy of your planned changes will invariably steer the cost dynamics. Whether you aim to touch upon specific elements or envision a full-fledged renovation, gauging the breadth of your project early on can help in streamlining financial decisions and setting realistic expectations: – 
Minor Redesign: If you're looking at a simple refresh – like repainting cabinets or changing hardware – your costs will obviously be much lower.
Major Overhaul: Completely changing the layout, replacing kitchen cabinets, or installing high-end appliances and worksurfaces will require a more substantial kitchen budget.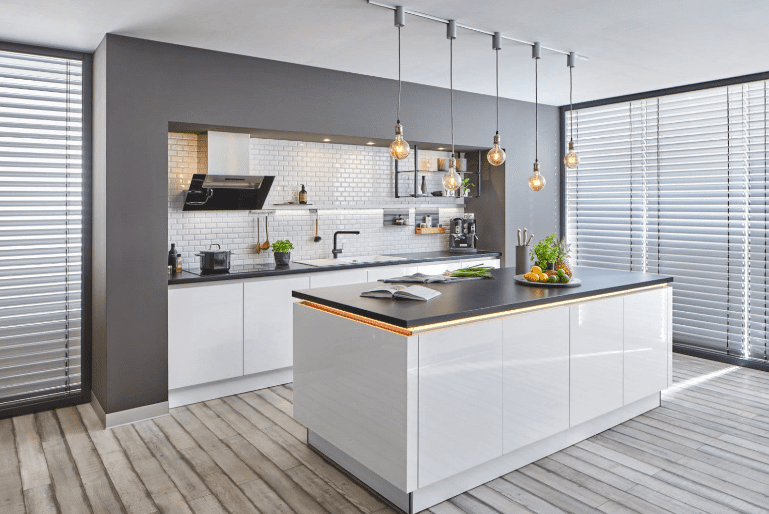 Break Down Your New Kitchen Budget Expectations 
When undertaking a kitchen redesign, understanding the granular details of your expenditure is paramount. Beyond the initial ballpark figure, it's crucial to dissect the kitchen project budget and comprehend where each pound is allocated. The UK's kitchen redesign landscape is diverse, and costs are influenced by a myriad of factors – from material choices to labour rates.
By categorising your expenses, you will gain a clearer picture of your financial commitment but also equip yourself to make informed decisions that align with your vision and wallet. A typical kitchen project budget in the UK can be broken down as follows: – 
Cabinetry and Hardware (35%): The type of materials, whether they're custom-made, and the intricacies of the design can drastically alter the cost.
Installation (20%): Labour costs can vary. Always get multiple quotes and check reviews of tradespeople or companies.
Appliances and Ventilation (15%): Prices range from standard models to luxury brands. Consider energy-efficient appliances, which may have a higher upfront cost but can save you money in the long run.
Worktops (10%): Materials like granite and quartz are pricier than laminate but offer durability.
Flooring (7%): Think about the functionality as well as aesthetics. For instance, while hardwood looks great, tiles might be more practical in high-traffic areas.
Lighting (5%): This includes both functional and accent lighting.
Walls and Ceilings (5%): This includes paint, tiles, and any other decorative elements.
Design Fees (3%): If you're hiring an interior designer or architect.
Additional Expenses (10%): Always set aside a contingency fund for unexpected costs.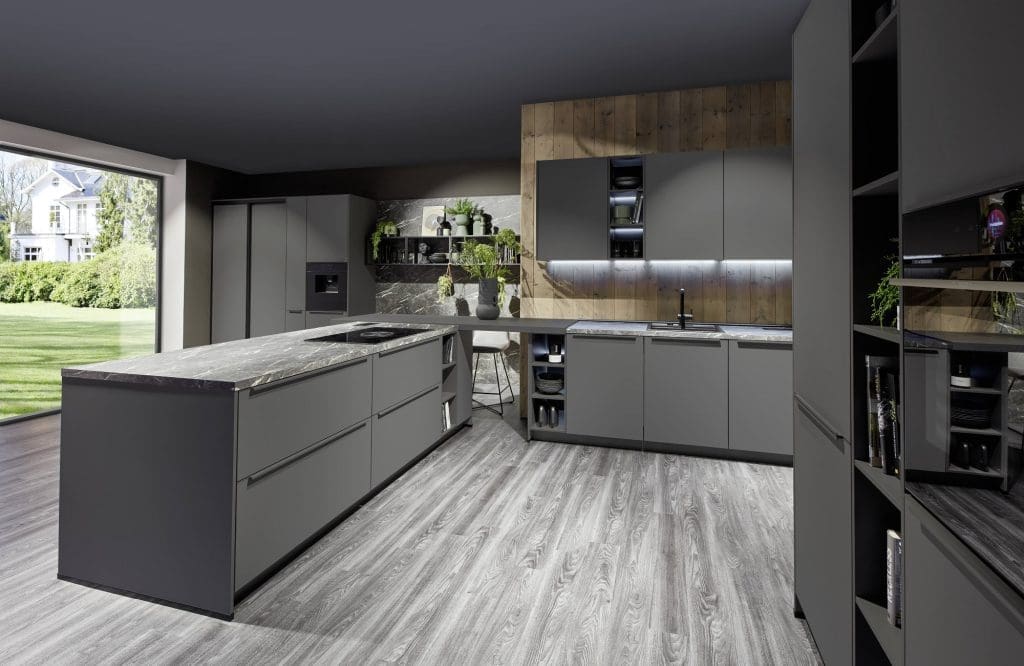 Ways to Save Money During Your New Kitchen Project 
While quality should never be compromised, there are ways to achieve a high-end kitchen look without a high-end price tag: –
DIY Where Possible: Simple tasks like painting and decorating can save considerable amounts.
Shop Around: Wait for sales, especially during holiday periods, when many retailers offer significant discounts.
Reuse or Refurbish: Instead of replacing everything, consider refurbishing existing cabinets or worktops.
Negotiate: Many suppliers or contractors might be willing to give discounts, especially if you're making bulk purchases.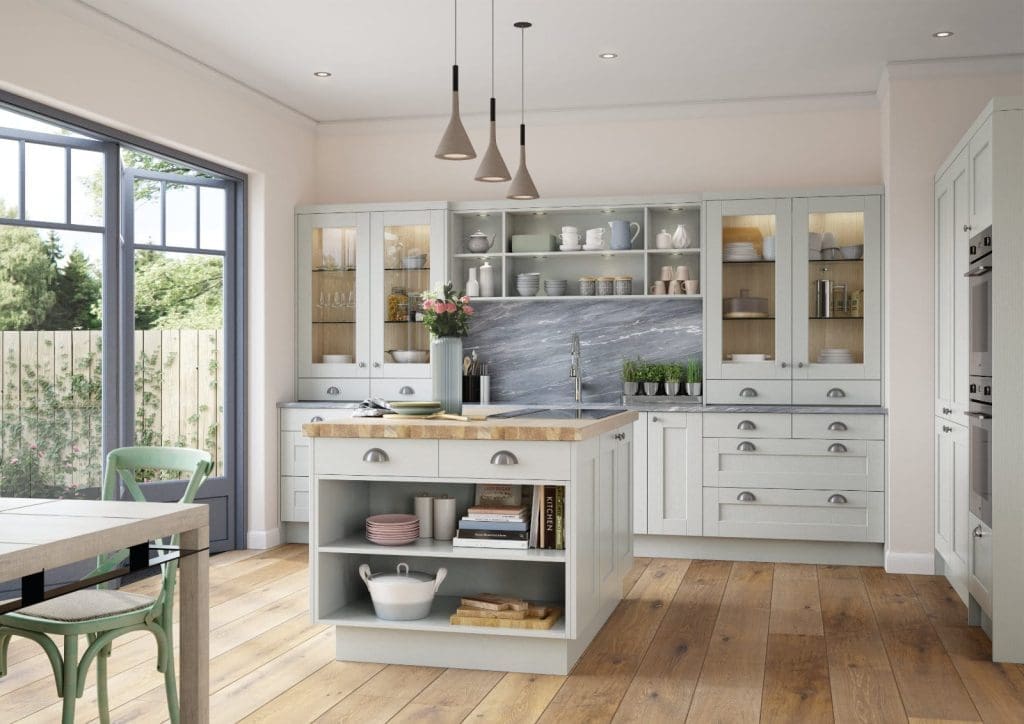 Finance Options For Your New Kitchen Project 
If you don't have the funds upfront, there are several ways you might be able to finance your new kitchen design: –
Savings: Always the most cost-effective method, using savings prevents interest charges and debt.
Personal Loans: Many banks offer personal loans for home improvements.
0% Credit Cards: Ideal for purchasing appliances or materials, but ensure you pay off the balance before the 0% period ends.
Remortgaging: If you have equity in your home, this could be a viable option to release funds for your new kitchen project.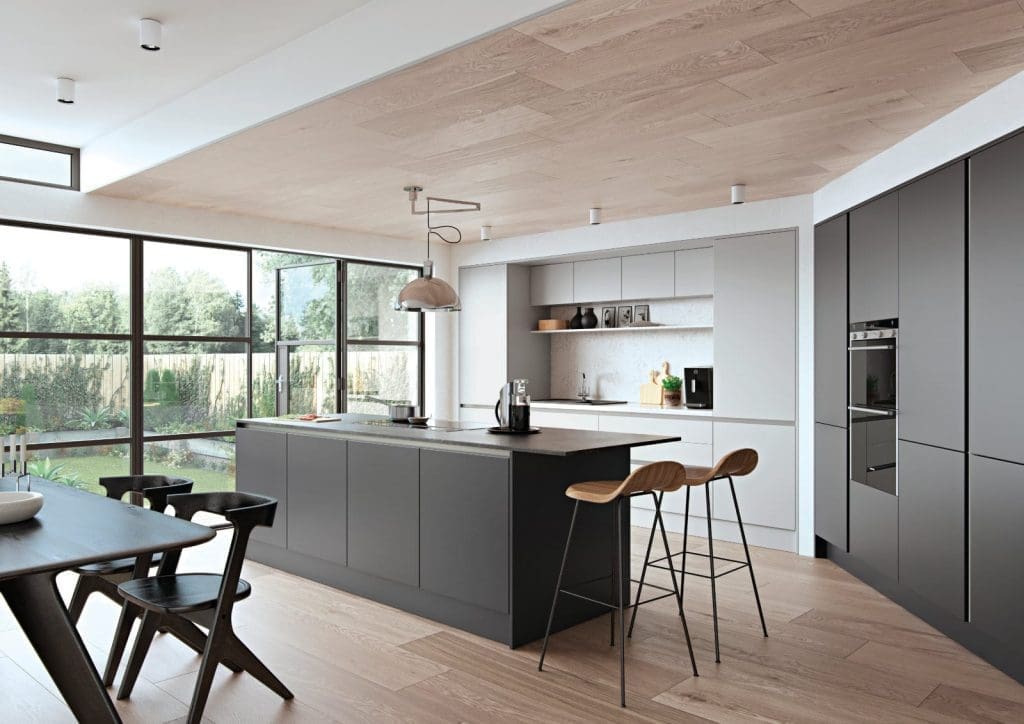 Keep an Eye on the Future 
When planning a new kitchen, it's important to consider the immediate aesthetic or functional upgrade but it's also essential to think about how your kitchen redesign will impact your home's resale value. A contemporary and luxurious kitchen can certainly serve as a compelling selling point, enhancing your home's appeal to future buyers. However, it's crucial to strike a balance. Over-personalising your space with very niche designs or pouring an excessive amount of money into features that don't resonate with a broader audience can potentially limit its universal appeal.

Consequently, while you should absolutely curate a kitchen that resonates with your personal style, it's wise to consider choices that also foster a broad appeal, ensuring that your investment amplifies current satisfaction but also paves the way for optimal returns should you ever decide to sell. 
Book A Professional Kitchen Design Service  
Achieving the kitchen of your dreams requires careful planning and savvy budgeting. Remember to always prioritize your needs over wants, and never compromise on quality. By being proactive in your approach – researching, comparing prices, and being open to innovative solutions – you can have a kitchen that's both beautiful and budget-friendly.
Whether you're a seasoned homeowner or a first-timer, one thing's for sure: the journey from dreaming of the perfect kitchen to making it a reality is one filled with excitement, decisions, and dedication. Find your nearest Kitchen Specialist today to start planning the kitchen you've always envisioned.