Sleek, Efficient, Timeless: Unveiling the Secret of German Kitchen Popularity in the UK 
Over the years, British homes have seen an influx of international influences when it comes to home interiors. Recently, UK homeowners have been more and more likely to blend traditional charm with modern innovations for their kitchen design. This is evident in the rising popularity of German kitchens, which are known to represent the ultimate contemporary kitchen space. Here, the Kitchen Specialists explain the allure of German kitchens, illustrating their many benefits and how you can achieve the perfect German design in your UK home.
The Rise of German Kitchens in the UK
From classic Shaker cabinets to open-plan designs and Smart technology integrations, British kitchens are increasingly reflecting a blend of history and contemporary tastes, always staying up to date with the latest design trends from the UK and the world over. German kitchens, synonymous with precision, efficiency, and innovative design, currently resonate deeply with British homeowners' desires for functionality paired with sleek aesthetics. Historically, British kitchens have had a particularly warm and inviting atmosphere. By integrating German design principles, they've transformed into ultra-modern spaces that don't compromise on their welcoming charm.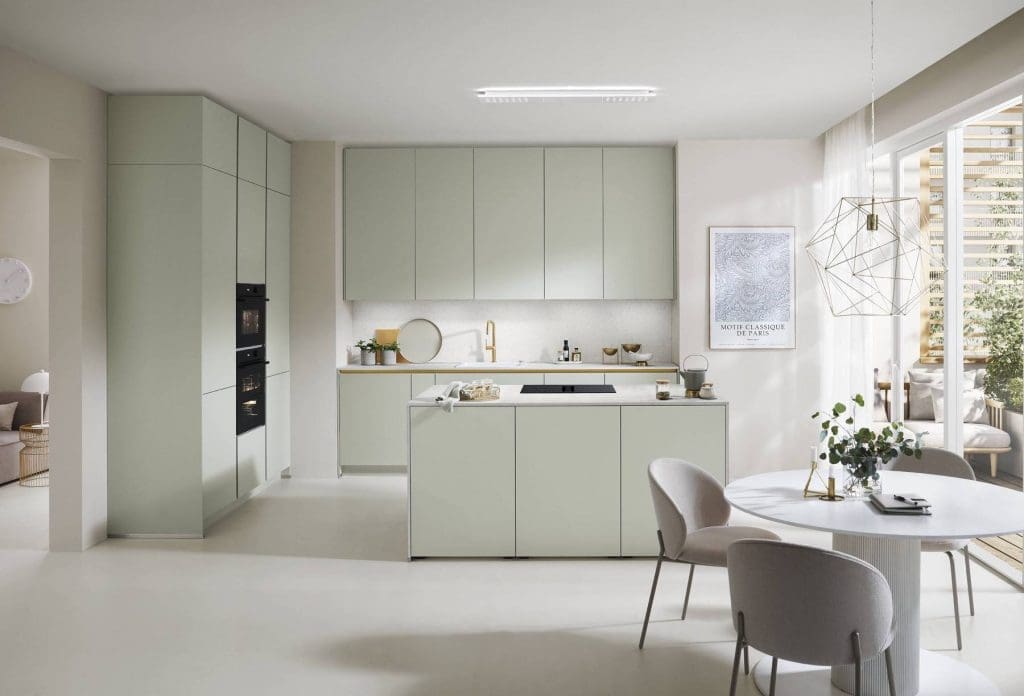 The Hallmarks of German Kitchen Design
German kitchen designs undeniably stand out, not just due to their impeccable finish but also for their underlying philosophy that prioritises both form and function. One of the defining characteristics of German design is the sleek, minimalist aesthetic that eliminates any unnecessary elements. Underneath this streamlined look also lies a keen attention to and a commitment to maximising utility. You'll find that in German designs, each component, whether a cabinet or a worktop, is crafted to ensure optimal efficiency, often incorporating clever storage solutions for the best results.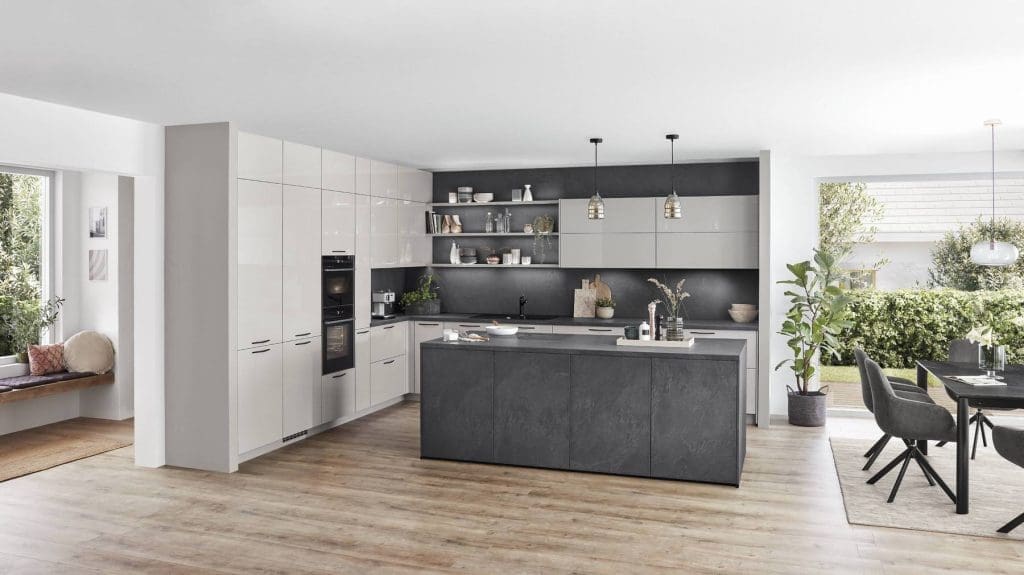 Why UK Homeowners are Turning to German Kitchens
With German kitchens emerging as the top choice for anyone planning a bespoke kitchen design for their UK home, we're taking a look at different reasons for this shift in preference in recent years.
Firstly, German kitchens are renowned for their incredible durability. In a time where sustainability and longevity are becoming crucial aspects of a successful kitchen design, German kitchens deliver on the promise of robustness. German manufacturers employ high-quality, sturdy materials and expert craftsmanship in their production, resulting in a lasting product. This emphasis on durability ensures that homeowners can make a long-term investment, without having to worry about frequent repairs or costly replacements.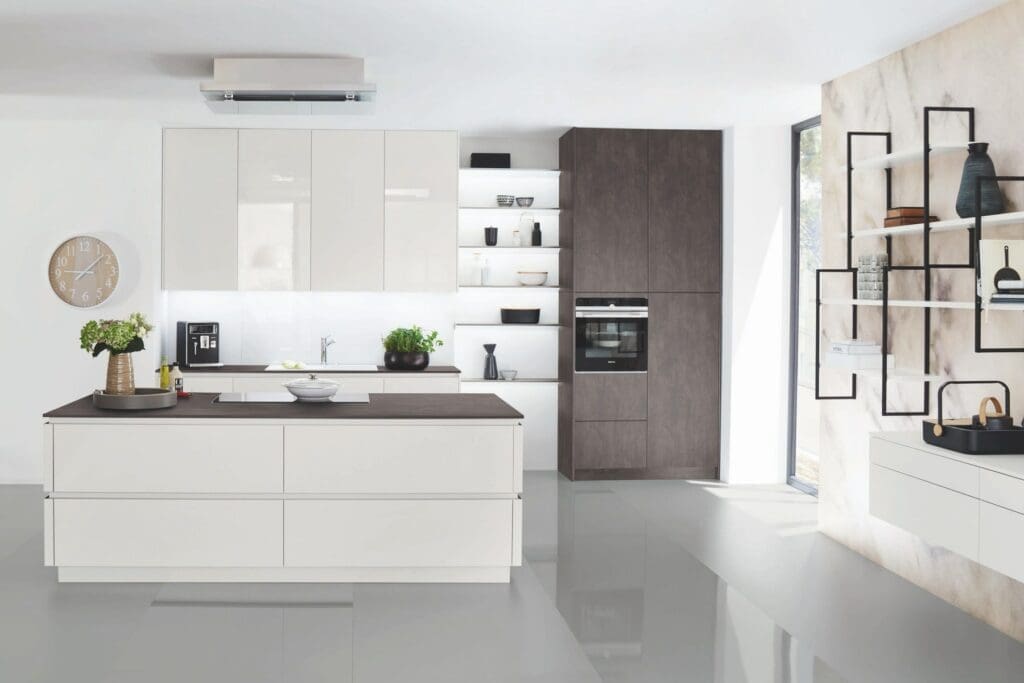 Another notable draw is the precision engineering that German design embodies. Every hinge, drawer, and cupboard is meticulously designed to function with a smoothness and consistency that's hard to find in other designs. This precision not only enhances the user's everyday experience but also minimises wear and tear, which in turn ensures the kitchen's longevity. The adaptable nature of German kitchen designs also makes them suitable for a wide variety of different spaces and preferences, from compact city flats to larger country homes.
Lastly, the streamlined look of a sleek, contemporary aesthetic is something many homeowners have been trying to emulate in recent years. Modern design is increasingly tending toward a 'less is more' philosophy, and German kitchens perfectly embody this. For UK homeowners, who often juggle the demands of modern living with a desire for luxurious design, these kitchens strike the perfect balance.
The Benefits of German Kitchens
Besides durability and efficiency, there are several other benefits of German kitchens that could explain their ever-increasing popularity. They often prioritise environmental sustainability in their production, incorporating eco-friendly materials and energy-efficient appliances. This can be a great advantage in modern homes, as more and more homeowners are looking to create sustainable living spaces.
Additionally, their ergonomic design ensures the user's needs are considered in every detail. This makes for a kitchen that not only looks beautiful, but one that is easy to use and can help alleviate daily tasks. Aesthetically, the clean lines and modern finishes of German kitchens also tend to exude a timeless elegance, which can make any home instantly appear more stylish and luxurious.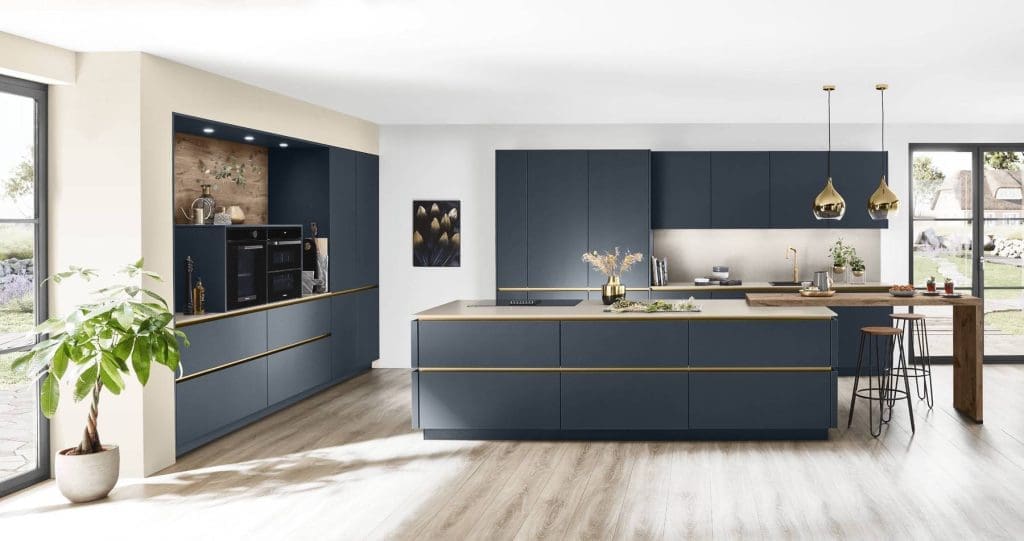 Comparing German Kitchens with Traditional UK Designs
While both German and traditional UK kitchens have their unique charm, distinct differences set them apart, which might explain the popularity of German styles over classic UK designs. Traditional British kitchens often evoke a feel of history and nostalgia, with vintage features like wooden beams, Belfast sinks, and classic range cookers. These spaces typically have lots of character, reflecting a homely, rustic appeal.
In contrast, German kitchens are a symbol of modernity. They're characterised by clean lines, minimalist design, and cutting-edge appliances. While British designs might prioritise warmth and a cosy atmosphere, German kitchens lean more towards efficiency and a contemporary aesthetic, and many homeowners are turning towards a kitchen that can stand up to the demands of a busy lifestyle. However, it's not uncommon to find UK homes that seamlessly blend elements of both, aiming for designs that that are both efficient and full of character.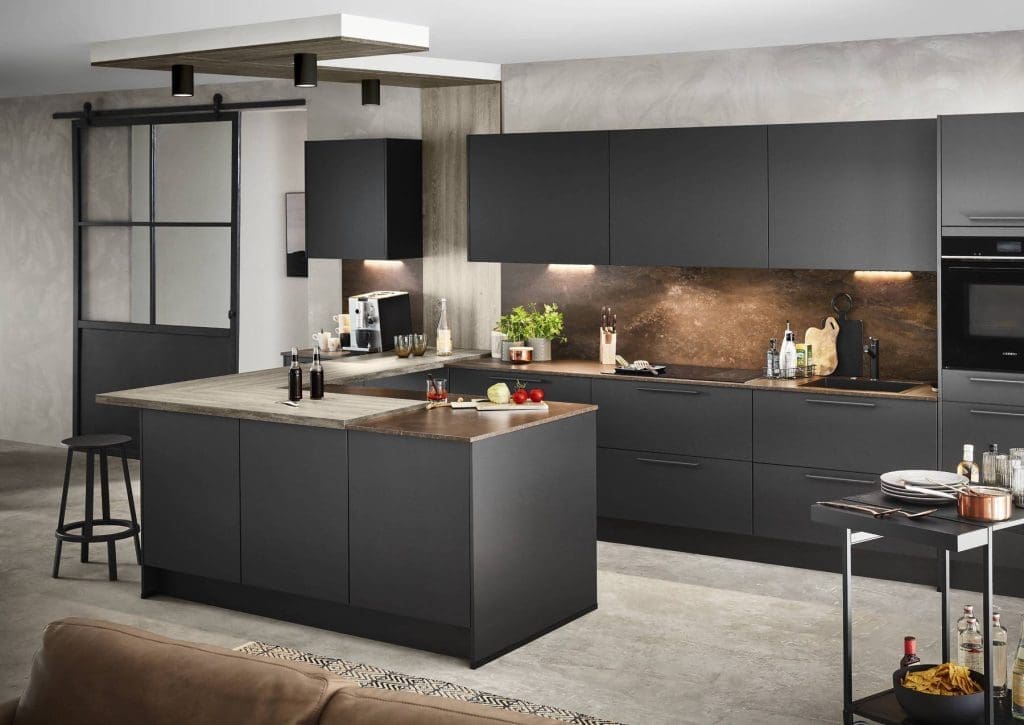 Choosing the Perfect German Kitchen for Your UK Home
Choosing a German kitchen that's ideal for you and your home can be tricky, as it requires a keen insight into your specific aesthetic and practical needs. This process begins with understanding your space. Whether you're working with a large, open-plan area or a small and compact space, German designs offer adaptable solutions tailored for every size. Next, you'll want to prioritise functionality. Think about your daily routines, from cooking to entertaining, and choose kitchen features that will cater to your bespoke needs. Modern German kitchens often come with innovative storage options and Smart appliances, which can greatly elevate your cooking experiences.
It's also a good idea to work with trusted designers who understand the nuances of German craftsmanship. Their expertise can guide you towards creating a kitchen space that reflects German precision while retaining a classic British charm.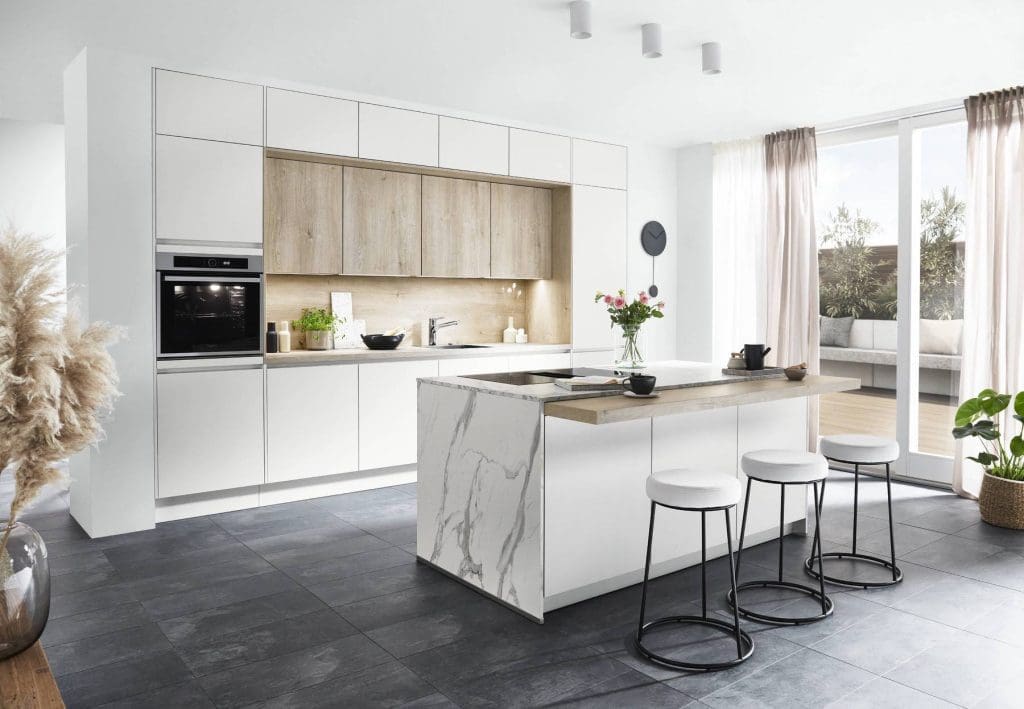 Conclusion
The allure of German kitchens, with their ideal blend of design and utility, is undeniable. As UK homeowners increasingly value both aesthetics and functionality, it's not hard to understand why these kitchens have become such a popular choice. Whether it's the expert craftsmanship, the sleek lines, or the innovative features, German kitchens represent a holistic approach to home design.
For help finding the ideal German kitchen design for your UK home, talk to your local Kitchen Specialist today!