Understanding UK Kitchen Regulations: A Comprehensive Guide
Your kitchen signifies more than just an area for preparing and enjoying food. It forms the core of your home, a place where loved ones congregate to enjoy food and make lasting memories. Moreover, it's a region that is subject to a specific set of rules and benchmarks, which are established to guarantee the well-being and safety of all its users. In the United Kingdom, these standards are exhaustive, encompassing a wide range of services from the fitting of appliances to the management of waste. Here, the My Kitchen Specialists will explore the realm of UK kitchen regulations, assisting you in understanding why and how to craft a safe and compliant home kitchen environment.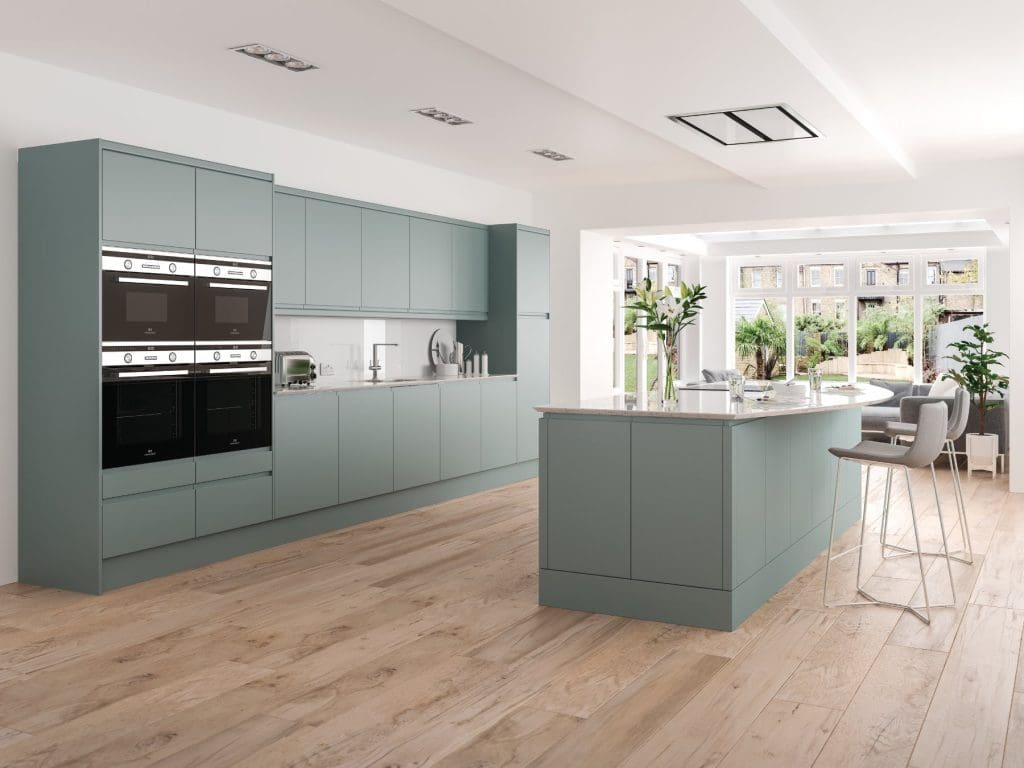 UK Kitchen Regulations: Building Regulations
In the United Kingdom, certain building regulations pertain to the building or substantial modification of kitchens. These are laid out in the Building Regulations 2010, a legislative tool that establishes the minimums standards required for designing, constructing, and altering buildings. 
Ventilation Systems
Regulation F1 states that sufficient ventilation must be provided. This is crucial to avoid the build-up of moisture, which can cause mould and mildew, and to eliminate pollutants. An extractor fan is necessary in kitchens that lack a window or where the oven or hob is located more than 3 metres away from the window. 
Electrical Set Ups 
The Building Regulations' Part P asserts that any electrical tasks in kitchens need to be executed by a professional electrician and must align with the British Standard BS 7671. This encompasses any new wiring or alterations to existing circuits. It's worth noting that even minor jobs such as installing new sockets may require certification by a competent individual. 
Gas Appliances
Kitchen appliances that use gas, such as cookers or ovens, need to be installed in compliance with the Gas Safety (Installation and Use) Regulations 1998. The person installing should be listed on the Gas Safe Register, and it's crucial to perform regular maintenance checks to guarantee safe usage.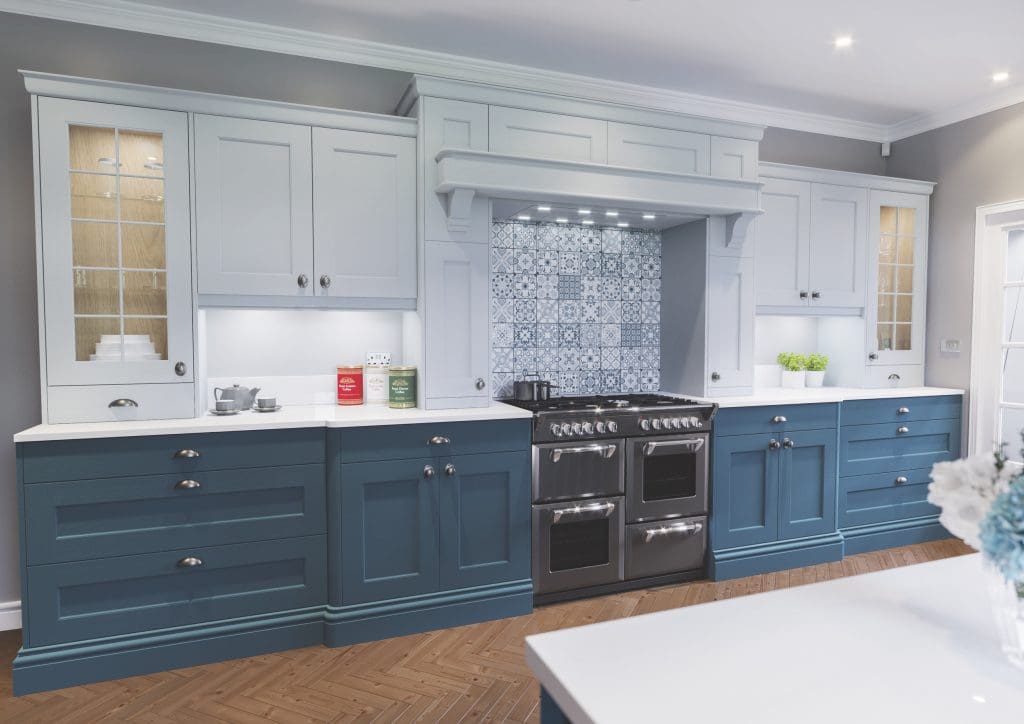 Planning Permission
The majority of kitchen ventures don't necessitate planning permission, unless it involves expanding your building's structure, or if your home is a listed building. However, if your project encompasses significant alterations, it's advisable to get in touch with the local planning authority for advice before initiating the work.
Fire Protection
At a minimum, your kitchen should be equipped with one fire alarm, as decreed by the Smoke and Carbon Monoxide Alarm (England) Regulations 2015. Regular testing of this alarm is necessary to confirm its proper functioning. Given that the majority of house fires originate in the kitchen, fire safety is paramount. Consider purchasing a fire blanket or extinguisher for extra safety. 
Management of Waste and Recycling 
Waste handling is another essential component regulated by UK kitchen regulations. The Waste Electrical and Electronic Equipment (WEEE) Regulations 2013 dictate the secure disposal of all electronic and electrical equipment. This includes kitchen appliances such as refrigerators, cookers, and toasters. These items should be responsibly recycled, with numerous manufacturers offering a return service when you buy new appliances.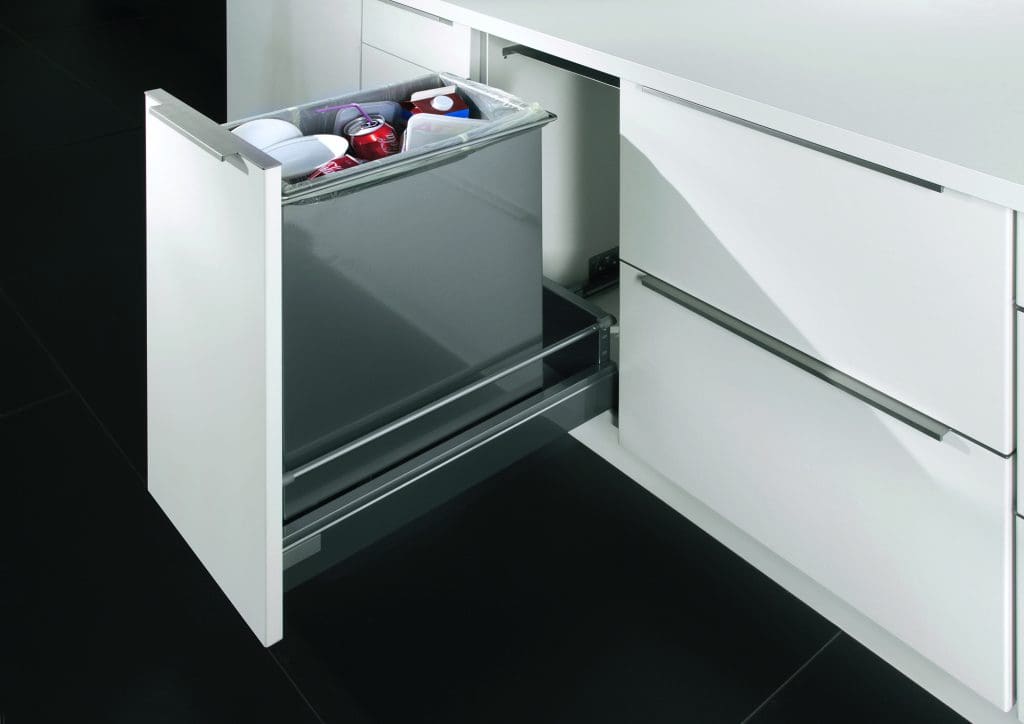 Energy Efficiency
Energy efficiency is fundamental to UK kitchen regulations and is intertwined with the broader commitment towards eco-friendly living. The Energy-related Products (ErP) Directive enforces the usage of energy-saving appliances, like A-rated refrigerators, ovens and freezers. 
Water Supply
The Water Supply (Water Fittings) Regulations 1999 ensure the correct fitting of water supply systems, preventing contamination and water wastage. Kitchens should have a cut-off valve connected to the cold water supply for upkeep and emergency situations. 
Accessibility
Importantly, if you're designing a kitchen for an individual with mobility difficulties, bear in mind the Equality Act 2010, which details requirements for disabled access. Creating an inclusive kitchen requires thoughtful planning, like considering the height of work surfaces and accessibility of kitchen appliances. 
Appliance Installation Safety 
For safe appliance installation, always adhere to the manufacturer's instructions. Standards such as the Electrical Equipment (Safety) Regulations 2016 necessitate that all electrical devices must be safely designed and installed. For gas appliances, the Gas Safety (Installation and Use) Regulations 1998 should be strictly followed, with installation only performed by a Gas Safe registered engineer.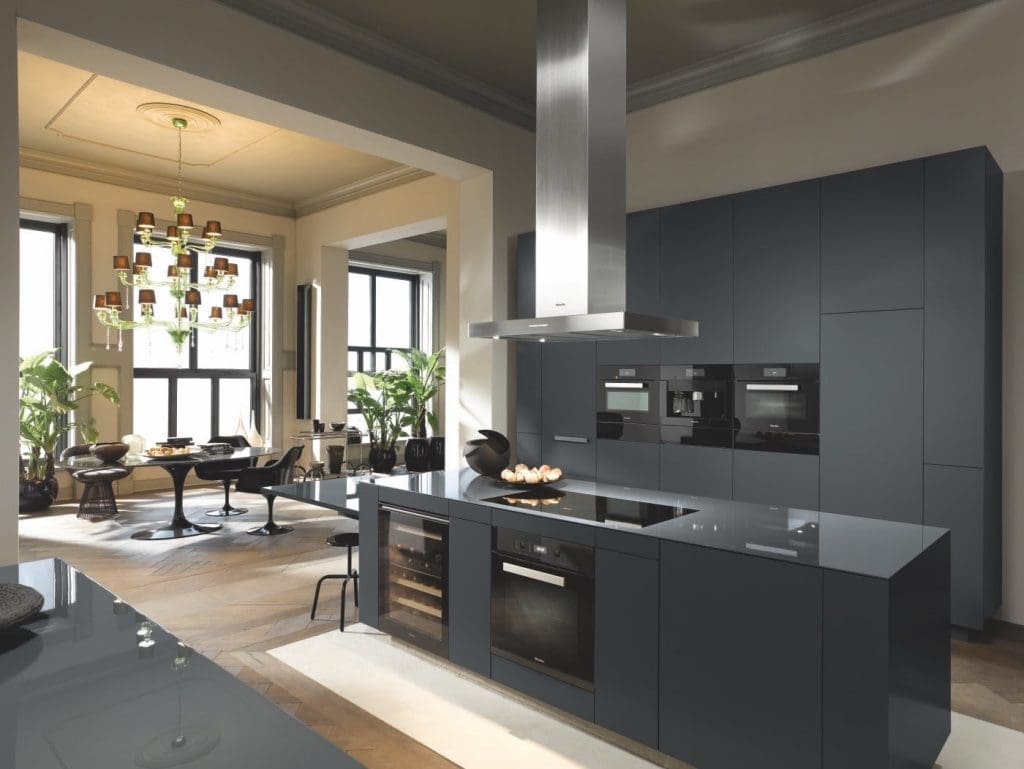 Kitchen Layout and Spacing
Although there are no explicit rules within the UK kitchen regulations concerning your kitchen's layout, practical safety factors usually guide it. The kitchen triangle, a design principle positioning the stove, sink, and fridge in a triangle, is widely accepted. This setup provides a safe and functional workflow, minimizing congestion and potential hazards. 
Lighting Regulations
Suitable lighting is essential for functionality and safety in a kitchen. The Lighting Guide 4 (LG4), published by the Chartered Institution of Building Services Engineers (CIBSE), offers recommendations for kitchen lighting. A blend of general, task, and accent lighting is suggested, adhering to the recommended lux levels for safe and comfortable usage. 
Standards of Hygiene
Hygiene is of utmost importance in any kitchen, and the Food Safety Act 1990 specifies homeowner's obligations related to food safety and cleanliness. Although this act mainly targets commercial kitchens, its principles are also beneficial for your home kitchen. This includes maintaining cleanliness, preventing cross-contamination, and storing and preparing food safely. 
Kitchen Furniture and Work Surfaces 
All kitchen furniture and worktops should be durable, easy to clean, and resistant to heat, impact, and moisture. While no specific rules exist concerning these aspects in the UK kitchen regulations, British Standards such as BS 6222-2 offer guidelines for the performance of kitchen units and work surfaces.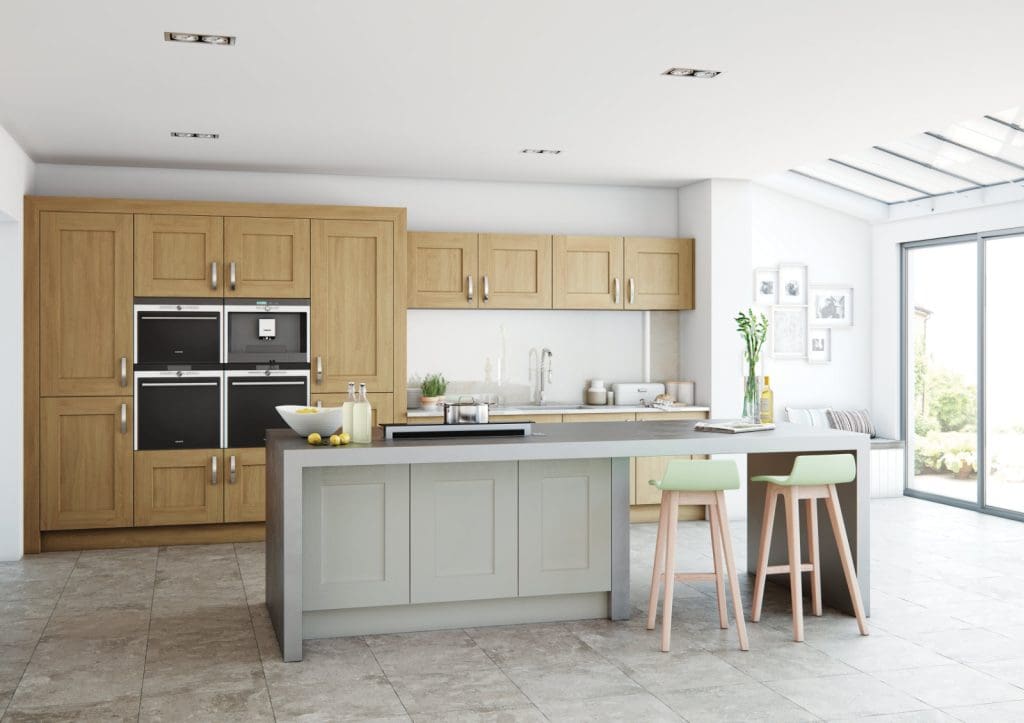 Talk To A UK Kitchen Specialist
In conclusion, though UK kitchen regulations might appear complicated, they exist to ensure your kitchen is a safe, efficient, accessible and comfortable environment. Whether you're planning a full remodel or minor adjustments, comprehending these regulations can assist you in designing a kitchen that's aesthetically pleasing and compliant. 

Remember, the UK Kitchen regulations are established to safeguard you, ensuring your kitchen is a secure, pleasant, and functional space. With a bit of patience and diligence, you can comprehend and adhere to these standards. If unsure, it's always prudent to seek advice from a professional Kitchen Specialist to guarantee your kitchen fulfils the standards mandated by UK law. Your ideal kitchen is within your grasp – safe, compliant, and eager to host the delights of culinary adventures and camaraderie.