Transform Your Cooking Space With a Galley Kitchen Layout!
If you're considering a new kitchen, it's crucial to choose a kitchen layout that works for your unique space and lifestyle. Among the various choices, the galley kitchen layout is a somewhat underrated option that offers an ideal blend of versatility and functionality. Due to its efficiency, it's also the favoured layout of many top professional chefs! This layout is designed to maximise space where it is limited but without compromising practicality. Here, the My Kitchen Specialists delve deeper into the advantages of galley kitchens, exploring how this popular kitchen layout can truly transform your cooking space!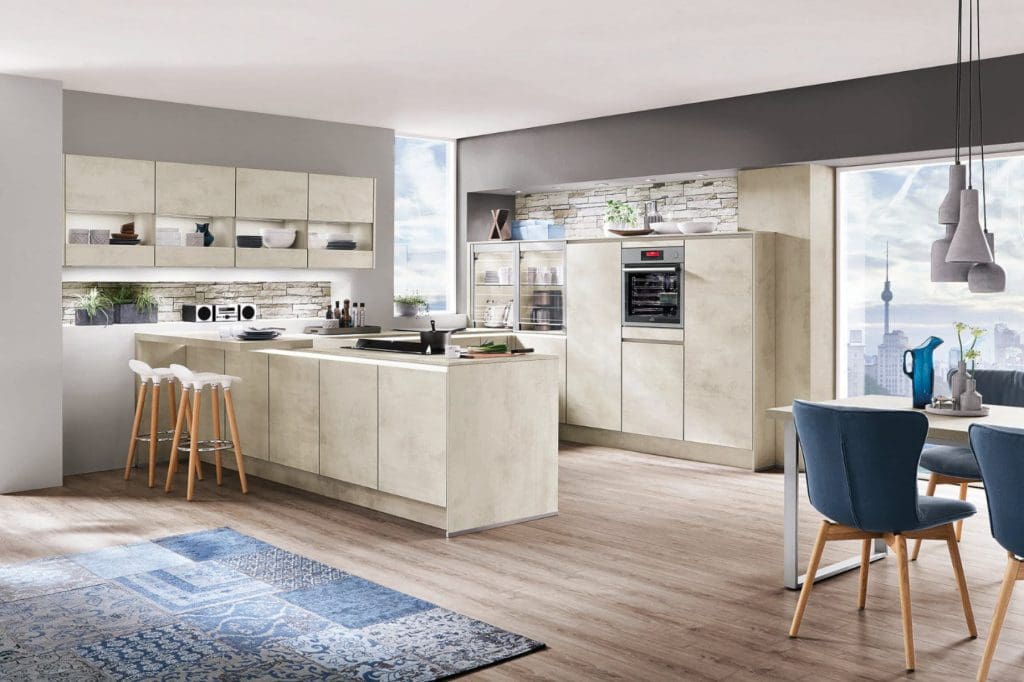 What Is a Galley Kitchen?
A galley kitchen layout is a streamlined kitchen design inspired by the compact, efficient kitchens typically found on boats and ships. This layout features two parallel worktops or lines of cabinets, with a walkway in between, creating a functional corridor for food preparation and cooking. This layout is ideal for smaller kitchen spaces and allows you to keep your sink, fridge, and hob in close proximity. Despite its reputation as a design for smaller spaces, it's certainly not limited to them! This layout can also be used in larger kitchens if you're looking to create a sleek and minimalist aesthetic.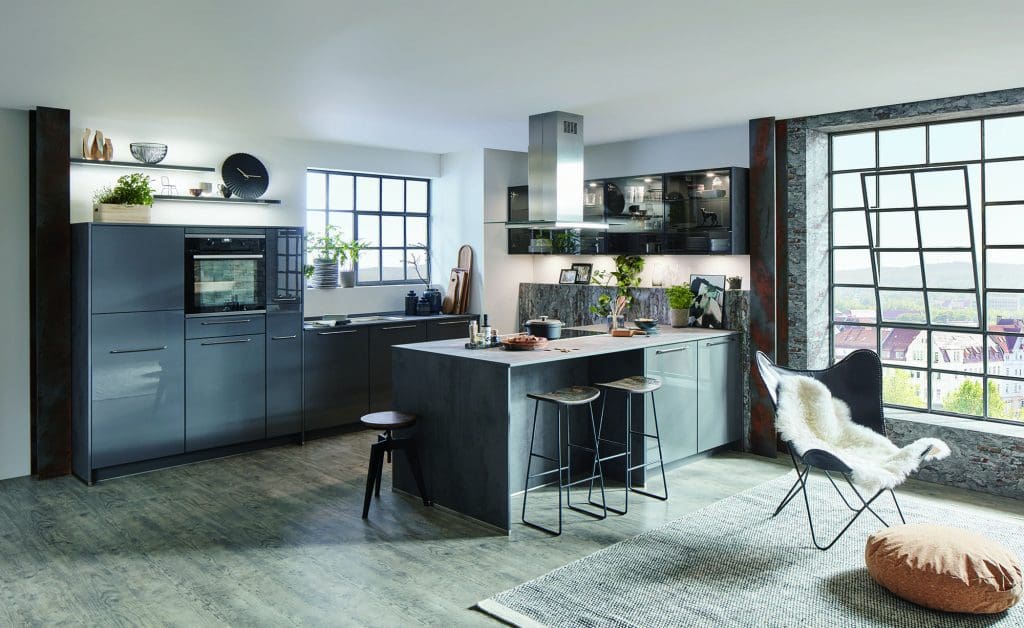 The Galley Kitchen's Space-Saving Design
In the context of current British homes such as flats or terraced houses where space is often limited, galley kitchens can prove an ideal solution. Whilst, long, narrow spaces are often considered challenging, instead the slim elongated design of galley kitchen layouts converts these into design opportunities, offering a practical cooking zone with all essentials within comfortable reach.

Through its linear layout, you can separate your appliances and storage effectively, with one side housing the hob and oven, whilst the other side might be dedicated to storage and meal prep. The vertical design also lets you use wall cabinets, shelves, or hanging racks for storage, freeing up your worktops for other uses. Altogether, the flexibilities of this design ensure a smoother workflow and clutter-free kitchen space.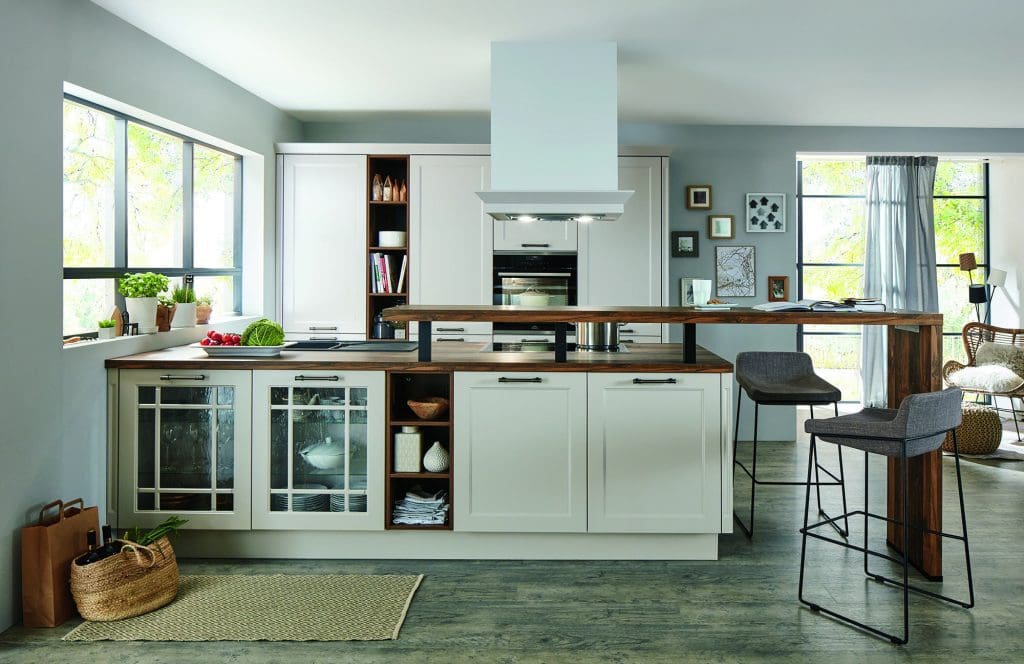 Galley Kitchens Are Extremely Efficient
The galley kitchen layout originated from the need for maximum efficiency onboard ships, and with efficiency in mind, it is the best possible kitchen layout for maintaining a functional working triangle. This entails having your sink, fridge, and hob in a triangle formation to promote a smooth flow of movement during cooking. In a galley kitchen, the distance between these crucial points is minimal, requiring only the pivot of a heel, or easy stretch of an arm to reach your cupboards. This makes your cooking and cleaning tasks quicker and easier, enhancing productivity without sacrificing safety or comfort. This is why professional chefs often favour this kitchen layout over any other.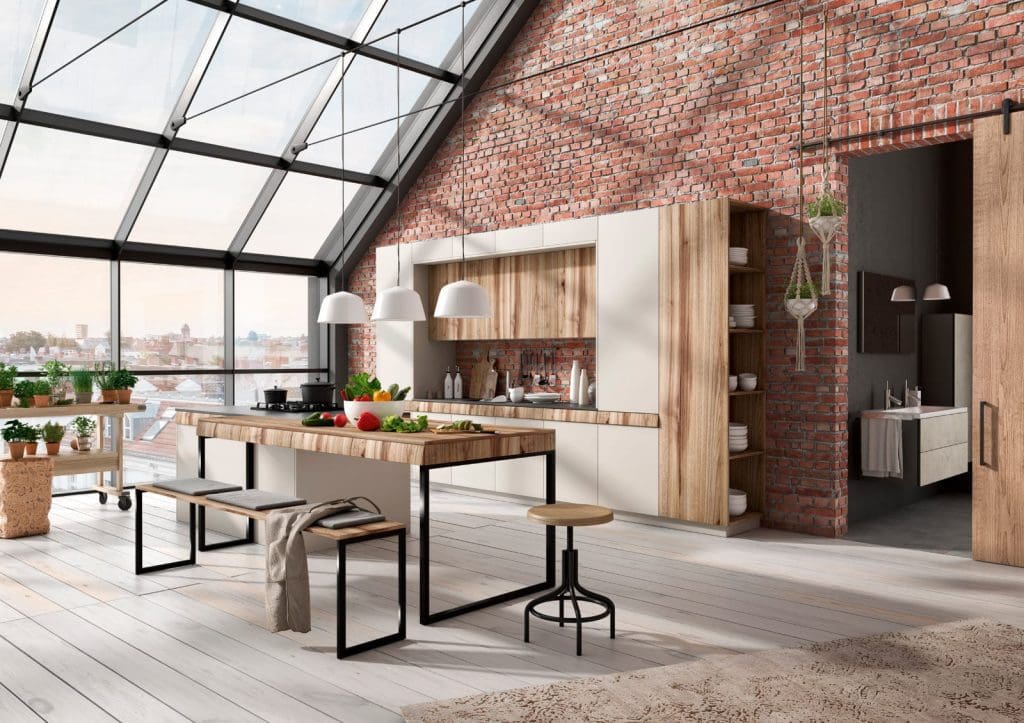 Galley Kitchens Are Ideal for Single-User Cooking
If you're part of a household where cooking is typically carried out by just one person, then a galley kitchen is ideal. With everything close at hand, the cook can control the entire kitchen from one spot and without interruption. It's an intimate setup that keeps everything within easy reach, making it perfect for those who prefer to cook alone.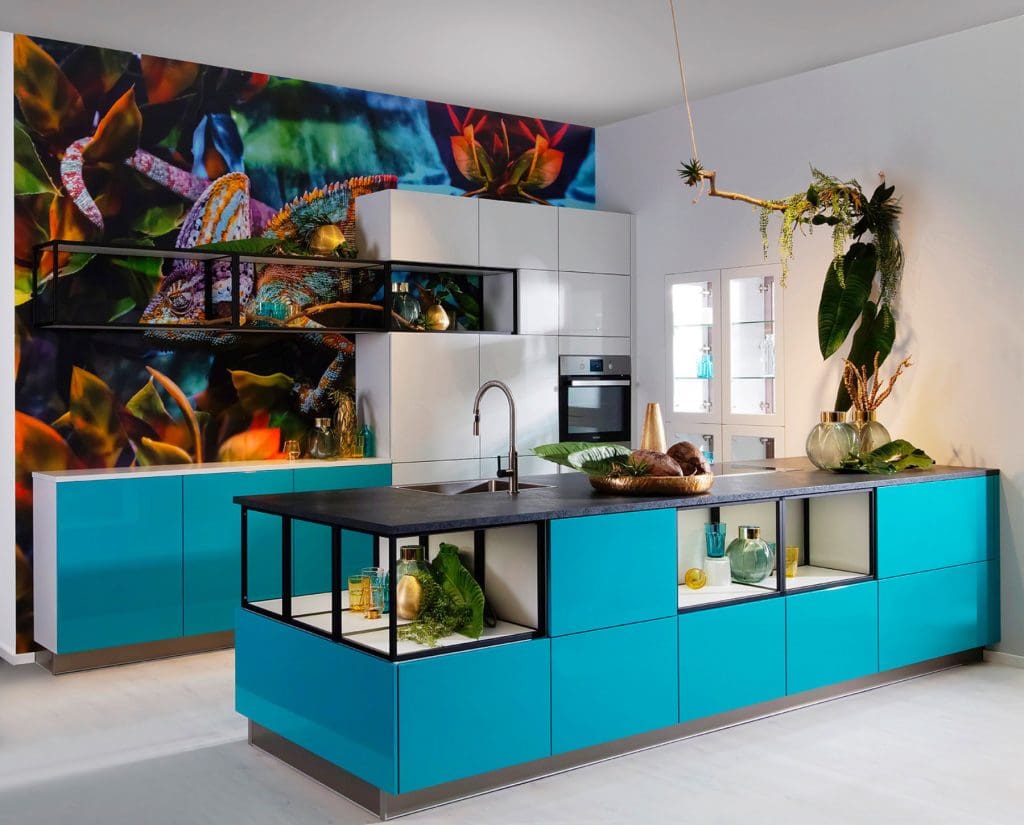 Galley Kitchens Can Be Cost-Effective
From a financial perspective, small galley kitchens are an ideal layout if you have a smaller budget to work with. Given their compact layout, they require fewer cabinets and worktops which in turn can mean less cost. Since most appliances and cabinets are placed against the wall, installation is also simpler and less time-consuming, which can potentially save you certain labour costs as well. This layout additionally allows for a more economical use of expensive appliances or high-end fittings, because you're working with a smaller space. This means you have the option to splurge on a beautiful stone worktop or high-quality cabinet finish yet without breaking the bank.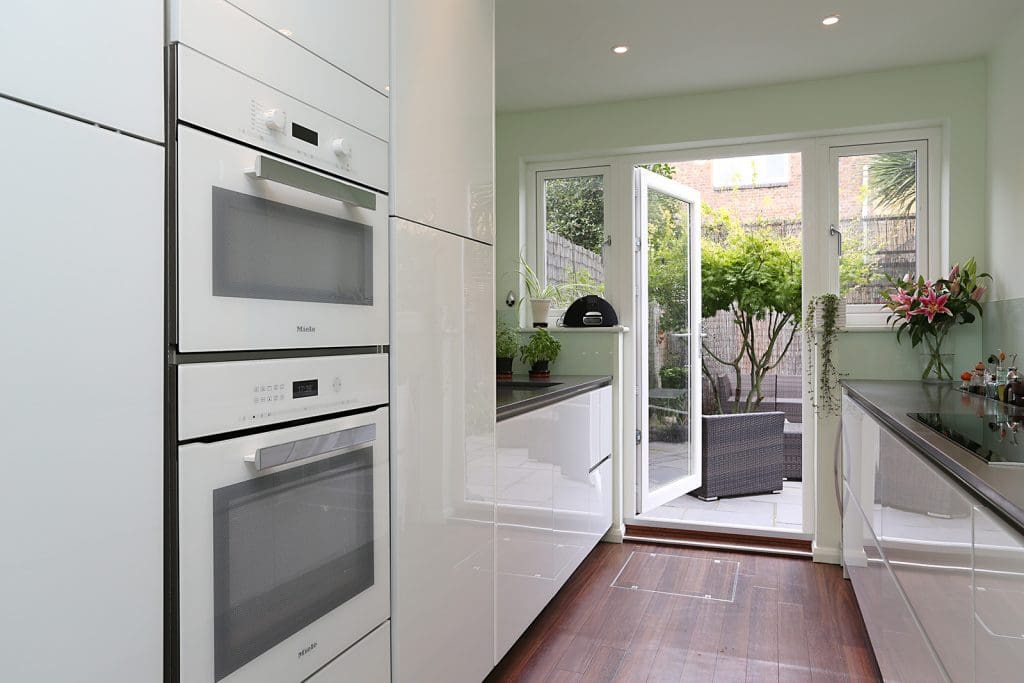 Versatility of Galley Kitchens
Galley kitchens are not just about functionality—they're also about aesthetics. With a wide array of design styles available, from modern minimalist to rustic charm, you can easily customise your galley kitchen to reflect your personal taste. With the right design choices, your kitchen can look spacious, inviting, and stylish. This could include open shelving for a modern, airy feel, or glass-front cabinets for a touch of elegance. You can change the layout depending on your needs, such as having a closed galley kitchen or incorporating a breakfast bar at one end, turning it into a semi-open design for casual dining or socialising while cooking.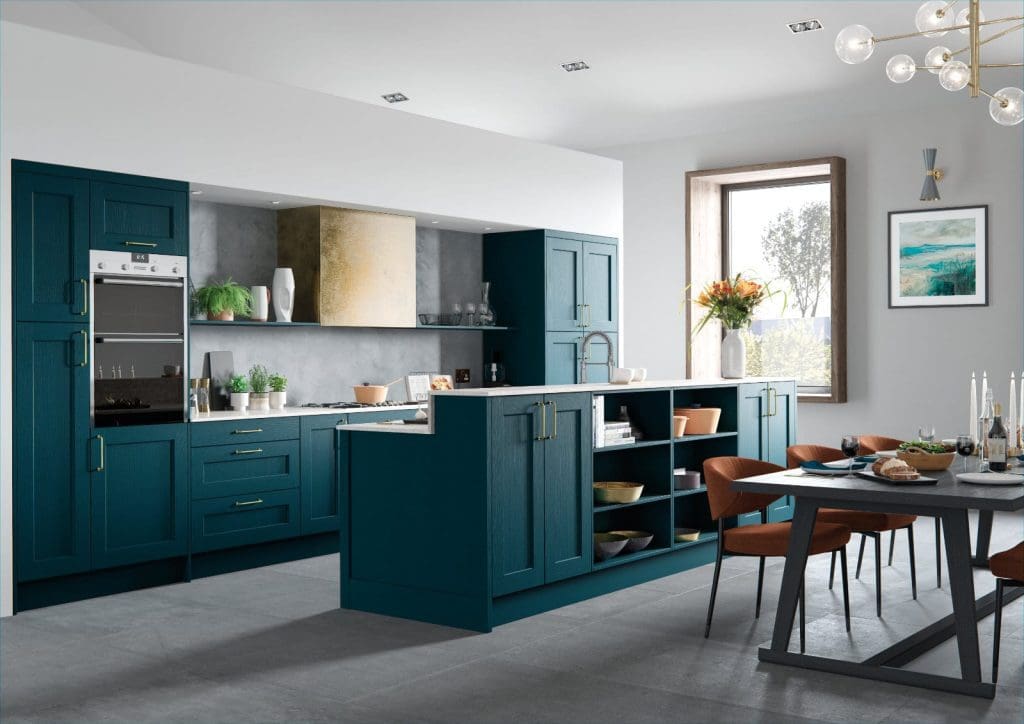 Galley Kitchens With an Island
Galley kitchens can also be easily adapted where space permits to include a kitchen island, offering a host of benefits. Introducing an island to a galley layout transforms the space from a mere passage to a multifunctional area, enhancing workflow and providing additional storage and preparation areas. The island serves as a bridge between both sides of the kitchen, allowing for a more seamless cooking experience. Furthermore, the inclusion of seating options on the island can convert the kitchen into a social hub, where family and friends can gather for casual meals or conversation.

Additionally, this adaptation offers a natural demarcation of zones, ensuring that the kitchen remains efficient whilst accommodating multiple users. So, where space allows, an island can elevate a traditional galley kitchen to a contemporary, functional, and convivial space.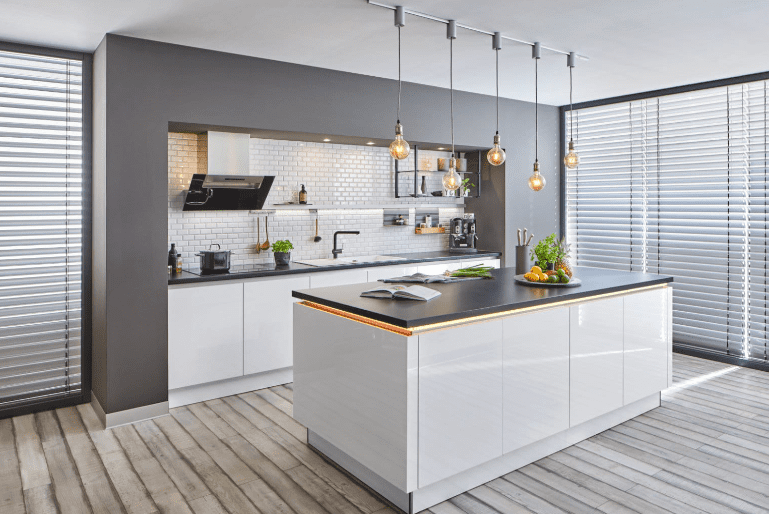 Are There Any Disadvantages of a Galley Kitchen Layout?
While galley kitchens are undeniably efficient, they do have some potential drawbacks that you should take note of. The confined layout can be limiting if your household has multiple people who like to cook at the same time, potentially making it difficult to move comfortably in the narrow aisle. This layout also lacks a dedicated area for casual dining or entertaining, since there usually won't be enough space for a kitchen island or table.

Additionally, a poorly planned galley kitchen can sometimes feel dark and cramped. At the early stages of planning, it is important to include lots of lighting options and generous natural light where possible for maximum comfort and enjoyment. A further drawback of small galley kitchens is they can also pose a challenge when it comes to finding enough storage and worktop space, so you may have to be a little ruthless with what you do and don't need, and be sure to take this into account at the design stage.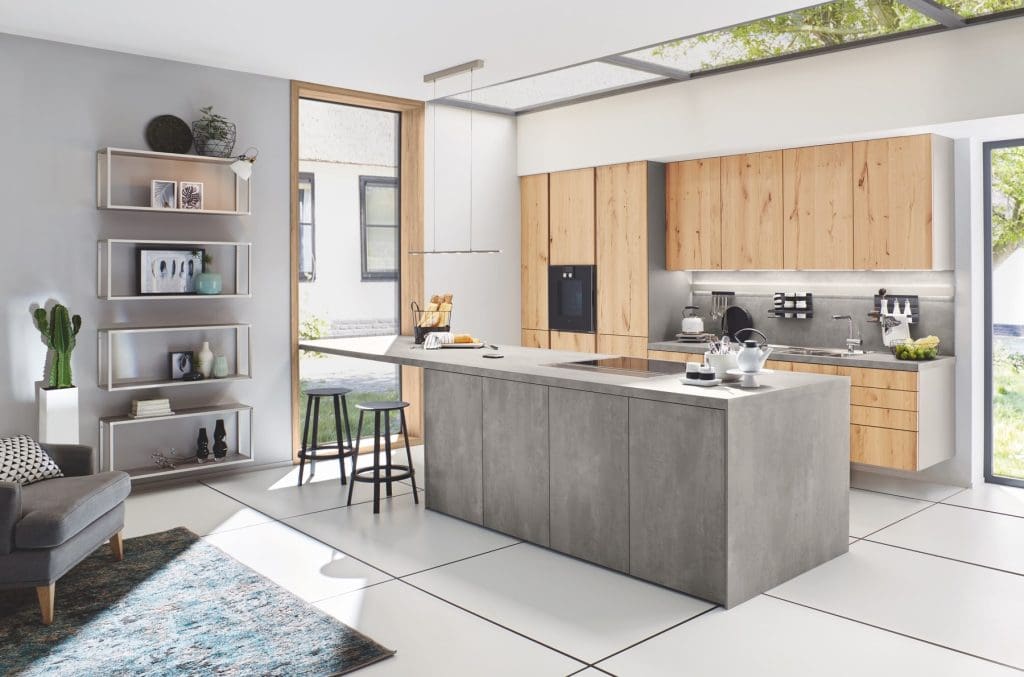 Achieve the Perfect Galley Kitchen
There are certain steps you can take to ensure a stylish and functional galley kitchen that meets all your needs. You can ensure a smooth workflow by keeping your sink, fridge and hob within easy reach of each other. Since this layout has fewer kitchen units, you can easily maximise space by including vertical storage such as wall-mounted cabinets.

Lighting plays a pivotal role as well; well-placed under-cabinet and ceiling lights can make the kitchen feel larger and brighter. An open and airy feel can also be achieved by adding open shelving or glass-front cabinets. Lastly, consider choosing sleek, compact appliances to avoid a cluttered feel. With careful planning and personalised design elements, your galley kitchen can be a functional and stylish addition to your home.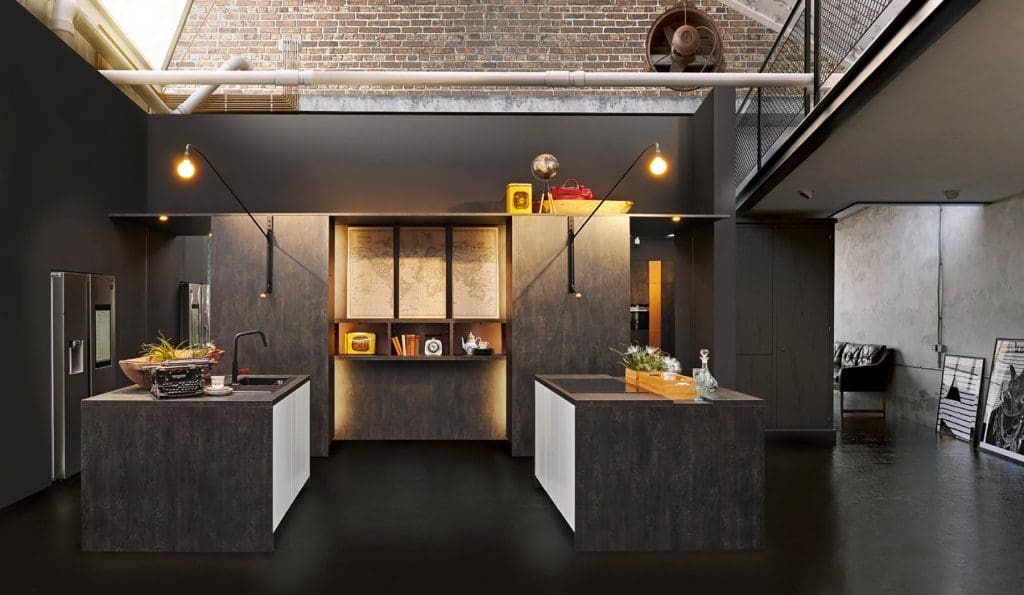 Final Thoughts From The My Kitchen Specialists
A galley kitchen is a testament to smart design, making for a particularly efficient and user-friendly kitchen that's ideal for smaller spaces. So, whether you're redesigning your kitchen or setting up a new one, don't underestimate the potential of this kitchen layout. With its extensive range of benefits, it could be just the kitchen design solution you've been looking for!
At My Kitchen Specialist, we can help you find your ideal galley kitchen. Contact us today to find out more.