Why You Should Hire a Professional Kitchen Designer for Your Kitchen Remodel 
The kitchen is one of the most frequented and hardworking rooms of any home, serving as a functional space for meal preparation but also as a gathering spot for family and friends. A well-designed kitchen is a joy to cook in, a pleasure to entertain in, and a major drawcard should you ever decide to sell your home. Given its multifaceted role, a winning kitchen design should be a balance of aesthetics and practicality. Achieving this balance, however, is not always straightforward. A kitchen remodel can be a complex process filled with countless decisions, all of which can significantly influence the final outcome. This is where the expertise of a professional kitchen designer becomes invaluable.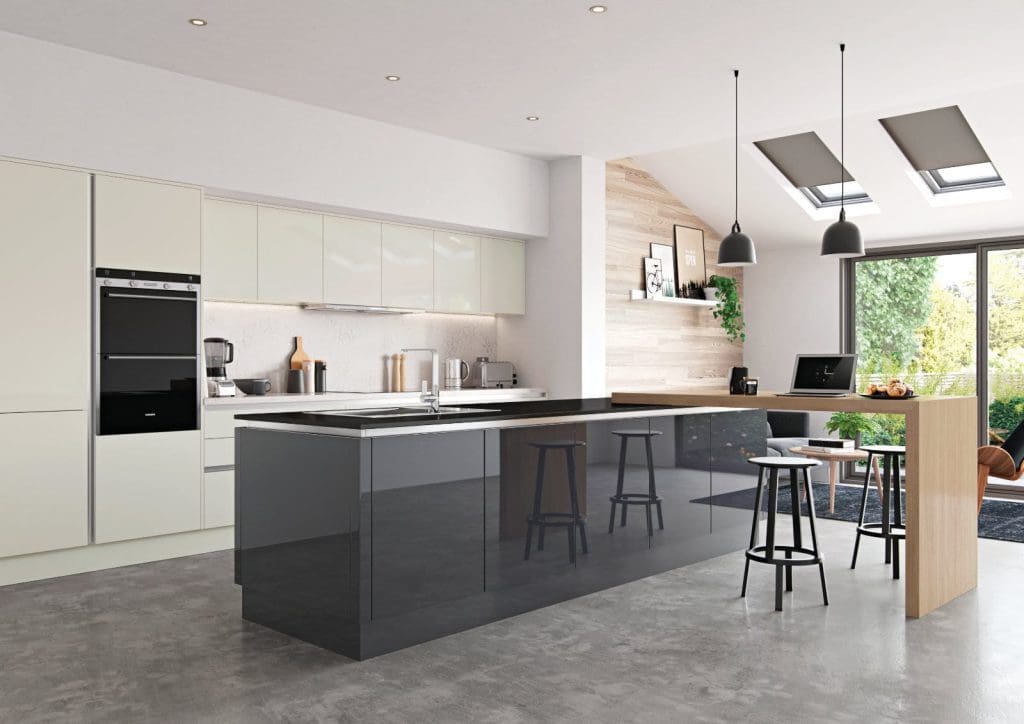 What Can A Kitchen Designer Help You With?
Professional kitchen designers aren't just there to choose pretty colours and fixtures. Instead, they bring to the table a wealth of experience, industry-specific knowledge, and creative expertise. This can mean the difference between an average kitchen, and a kitchen that looks stunning, but which also works beautifully too.
A good kitchen designer understands the principles of design, the importance of functionality, and the value of innovation. They know how to utilise space intelligently, maximise storage, and enhance flow. They can create a design that reflects your personality, meets your specific needs, and integrates seamlessly with the rest of your home.
In essence, a professional designer's job is to bring your vision to life while ensuring your kitchen is a practical, enjoyable space that adds real value to your home. So, when planning your kitchen remodel, consider the significant benefits that come with hiring a professional, and make a choice that ensures a high-quality, stunning, and functional end result.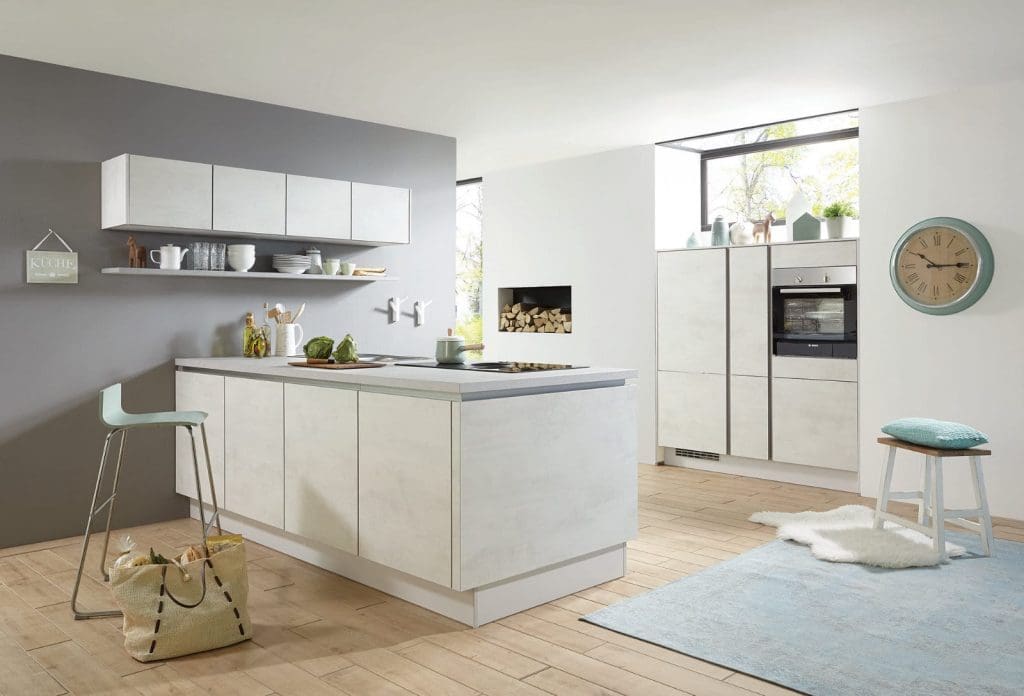 The Benefits of Hiring a Professional
Expertise and Experience
Professional kitchen specialists are well-versed in the fundamentals of good kitchen design. Their experience ensures that they are fully aware of what works, what doesn't, and how to navigate potential pitfalls that might not be obvious to the untrained eye. They are adept at maximising space, optimising functionality, and creating a kitchen flow that aligns with your specific needs and lifestyle.
Access to a Range of Resources
Kitchen designers have access to a vast network of suppliers, craftsmen, and contractors that you may not be able to reach otherwise. This opens up a broader range of high-quality materials, finishes, and appliances, often at more competitive prices.
Cohesion and Aesthetic Appeal
Designing a kitchen that is both functional and aesthetically pleasing requires a delicate balance. Professional designers are skilled at blending various elements to create a cohesive look that reflects your personal style and complements the rest of your home. They can expertly mix textures, colours, and materials to produce a unique design that is both practical and visually stunning.
Stress Reduction
Managing a kitchen remodel – particularly if it's on a large scale – can be overwhelming, with a multitude of decisions to be made and details to coordinate. A kitchen designer can alleviate much of this stress by managing the project, ensuring that everything runs smoothly and according to schedule, and dealing with any unforeseen issues that arise.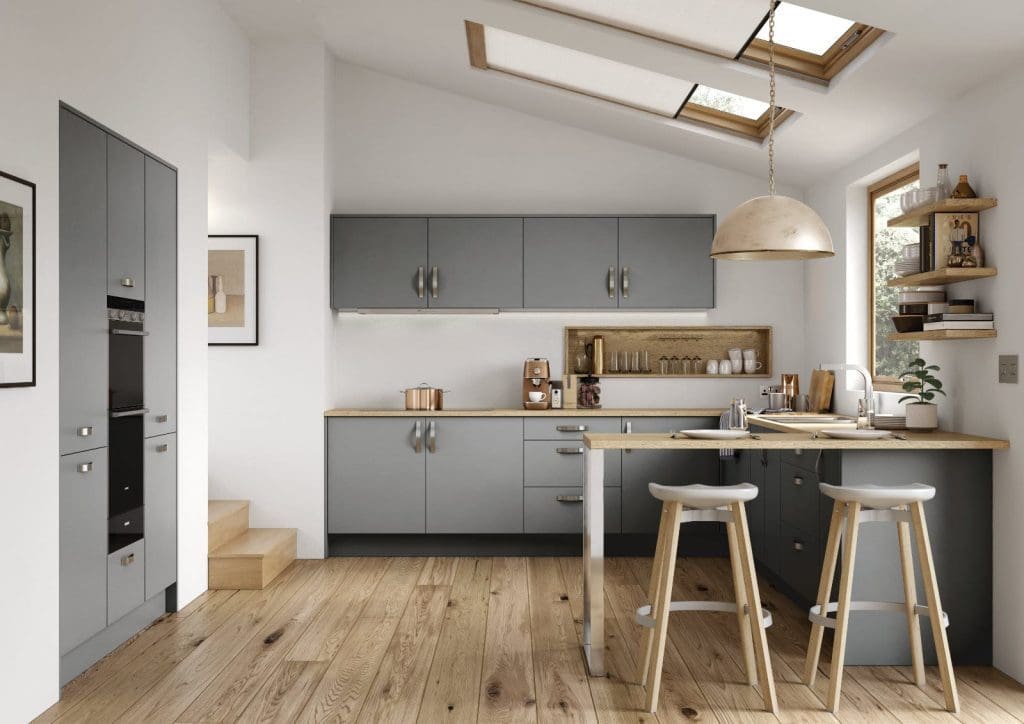 Potential Risks of Forgoing Professional Guidance
Poor Space Planning
One of the biggest challenges of kitchen design is space planning. It's easy to underestimate the importance of proper ergonomics and space distribution, but these are crucial for a functional kitchen. A poorly planned layout can lead to an inefficient kitchen, causing frustration and potentially reducing the value of your home.
Costly Mistakes
While a DIY approach might seem more economical, mistakes can prove costly in the long run. These can range from purchasing incorrect or inferior quality materials, to overlooking crucial details such as appropriate lighting or ventilation. A professional kitchen designer can help you avoid these common pitfalls, saving you time and money.
Missed Opportunities
Without the input of a professional kitchen designer, you could miss out on innovative design solutions or cutting-edge materials and appliances that could enhance your kitchen's functionality and aesthetic appeal.
Lack of Cohesion
A professionally designed kitchen will have a cohesive look and feel. Without this expert touch, you risk creating a space that lacks harmony or doesn't align with the overall style of your home. This could negatively affect your home's value and your enjoyment of the space.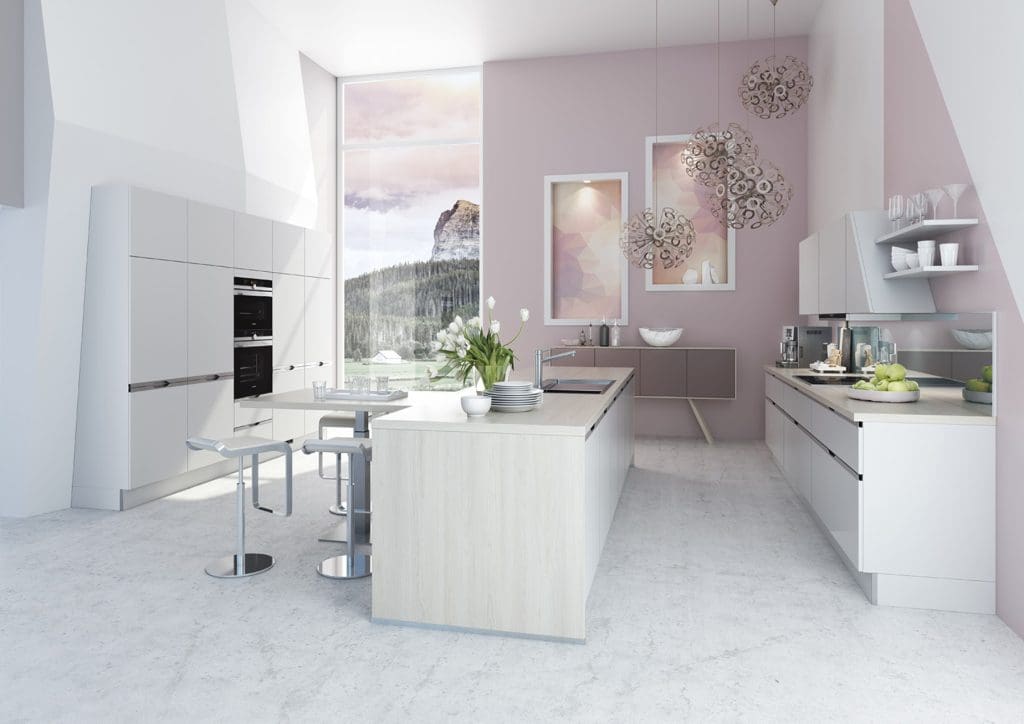 Talk To Your Local Kitchen Specialist
Investing in a professional kitchen designer for your kitchen remodel is an investment in the value, functionality, and beauty of your home. By leveraging their expertise and resources, you can transform your kitchen into a space that fulfils your culinary needs but also complements your lifestyle and aesthetic preferences.
While it might be tempting to tackle a kitchen remodel on your own, the potential risks can outweigh the perceived benefits. From poor space planning and costly mistakes to missed opportunities and a lack of cohesion, the challenges of a DIY remodel can quickly become overwhelming. In contrast, a professional designer can help you navigate these hurdles with ease, transforming the process from a stressful task into an enjoyable journey.
Don't leave something so important to chance. After all, you deserve a kitchen that's as beautiful, functional, and welcoming as the meals and memories you'll create within its walls. Trusting this task to a kitchen specialist can help you achieve exactly that, making your kitchen remodel a truly rewarding experience.