Top Kitchen Appliance Brands and Trends in the UK: A Comprehensive Review 
Introduction to the UK's Top Kitchen Appliances
The kitchen is often referred to as the heart of the home. It's where meals are prepared and memories are made, making it essential to have a beautiful and functional space. In recent years, kitchen design has evolved, and so too have the kitchen appliances that make up this vital room. With countless kitchen appliance brands and popular trends to choose from, choosing the best kitchen appliances can seem daunting. In this comprehensive review, the My Kitchen Specialists explore the top kitchen appliance brands and trends in the UK, helping you make an informed decision for your home.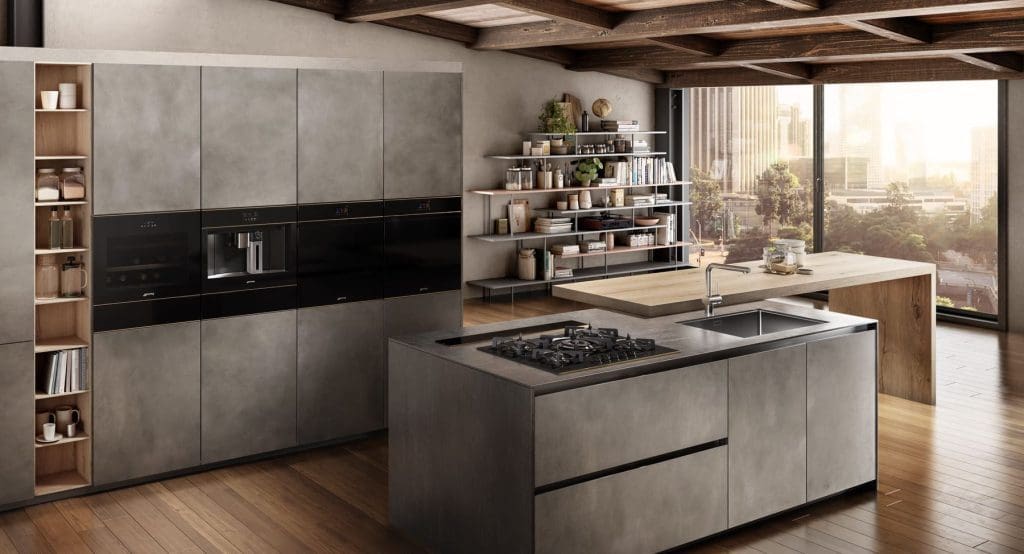 Top Kitchen Appliance Brands in the UK 
NOVY
Novy Kitchen Appliances is a cutting-edge range of premium kitchen products designed to elevate your culinary experience. With a keen focus on innovation, functionality, and aesthetics, Novy brings a unique blend of smart technology and sleek design to every kitchen. Their versatile line-up of appliances includes state-of-the-art ovens, intuitive hobs, powerful hoods, and efficient dishwashers, each of which is meticulously crafted to offer a seamless cooking experience, while seamlessly integrating into any kitchen design.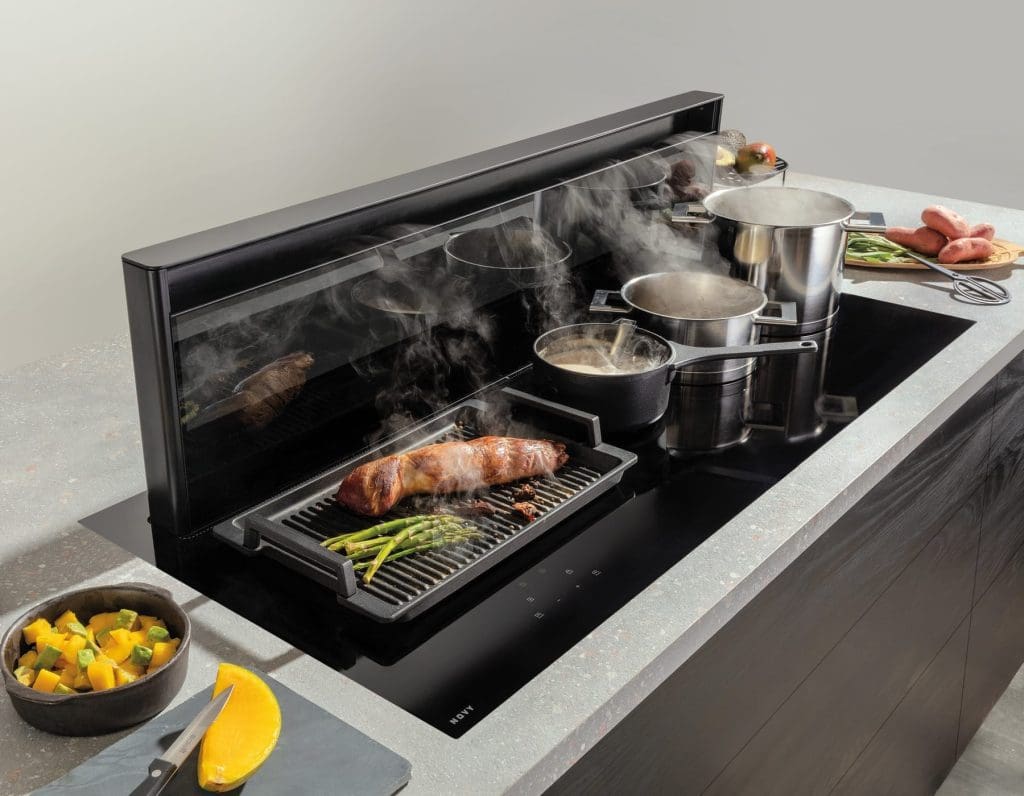 NEFF 
As a top kitchen appliance brand that caters to the needs of serious cooks and amateur chefs alike, NEFF has been producing high-quality kitchen appliances for over 135 years. NEFF's range of built-in kitchen appliances includes ovens, hobs, extractors, fridges, and dishwashers. With a focus on innovation and design, NEFF's signature Slide&Hide® oven door and CircoTherm® technology make cooking both enjoyable and efficient.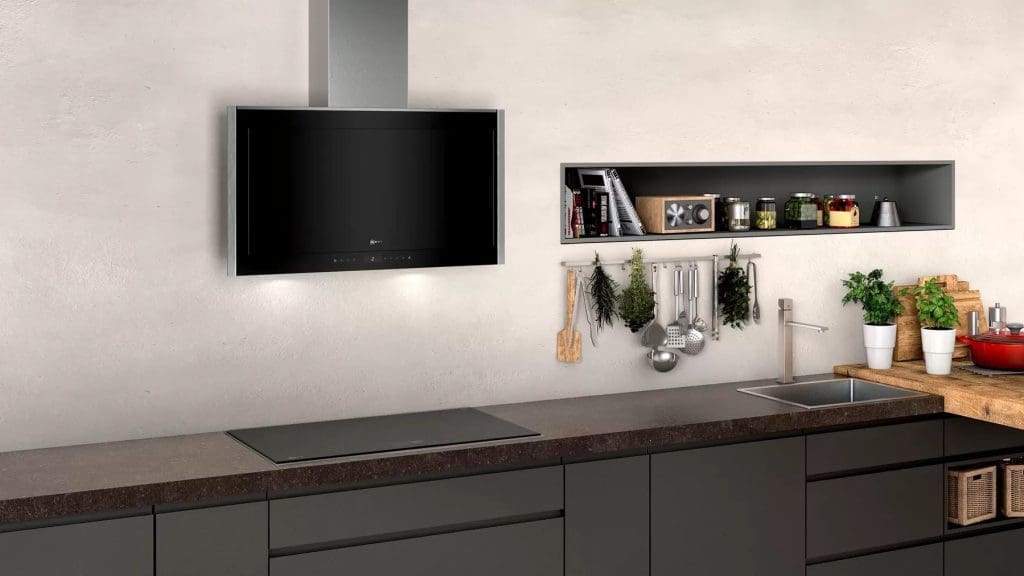 BOSCH
A household name for kitchen appliances, Bosch is known for its high-quality, reliable, and stylish products. With over a century of expertise in the industry, Bosch offers a wide range of kitchen appliances, including ovens, hobs, fridges, freezers, and dishwashers. Known for their cutting-edge technology, Bosch appliances boast innovative features such as Home Connect, which allows you to control your appliances from your smartphone or tablet.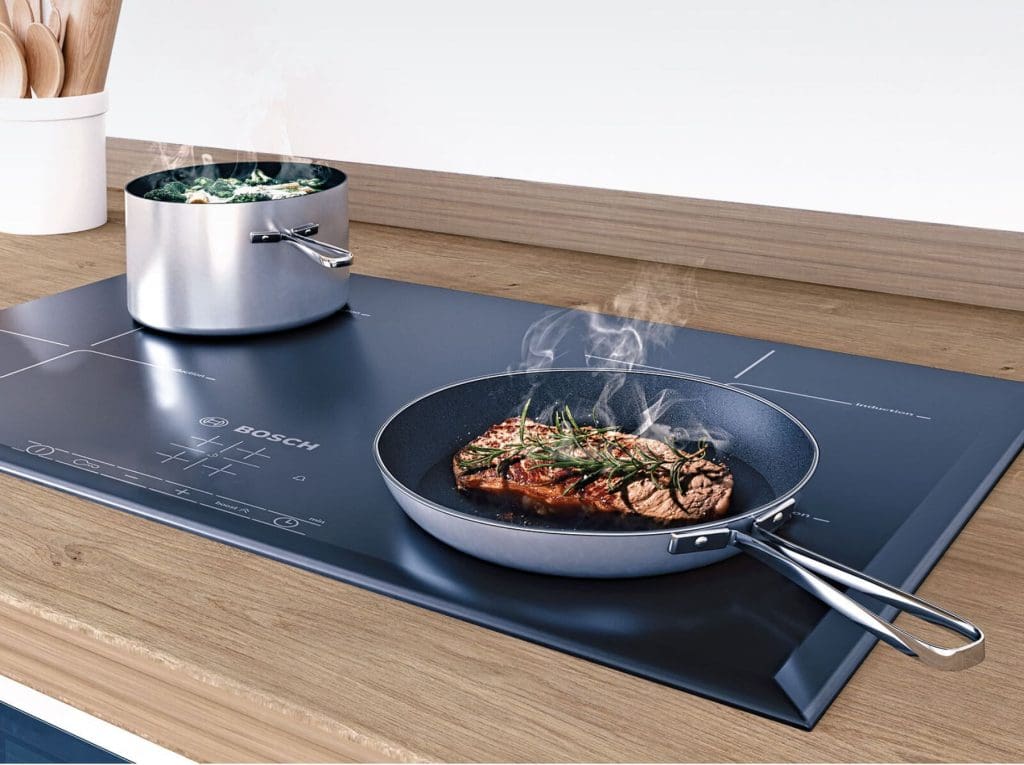 MIELE
As a premium German brand, Miele is synonymous with durability, performance, and design. With a philosophy of 'Forever Better,' Miele's kitchen appliances are built to last and have been rigorously tested to ensure they withstand years of use. Their product range includes ovens, hobs, refrigerators, freezers, and dishwashers, all of which are designed to make everyday life easier and more enjoyable.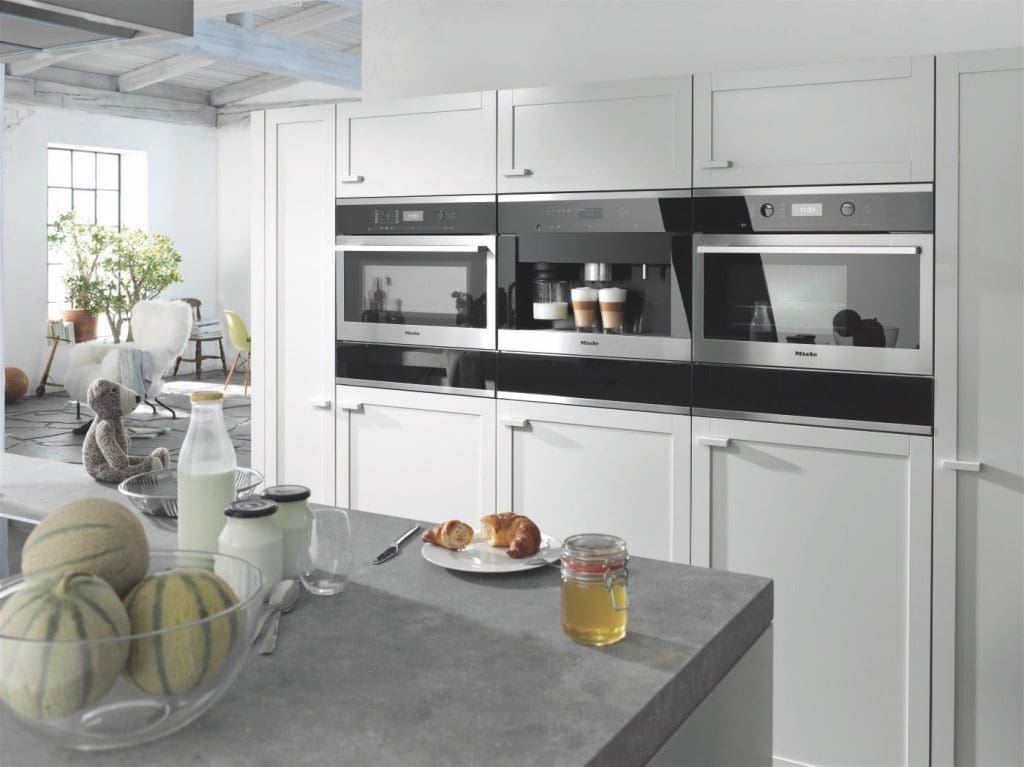 AEG
AEG Kitchen Appliances, offer a sophisticated collection of top kitchen appliance products engineered to enhance your culinary journey. Fusing innovative technology with a sleek and stylish design, AEG promises to transform your kitchen into a modern and efficient haven. Their comprehensive range of appliances, includes advanced ovens, responsive cooktops, whisper-quiet hoods, and eco-friendly dishwashers, all carefully designed to deliver exceptional performance, precise cooking, and seamless integration into any kitchen decor.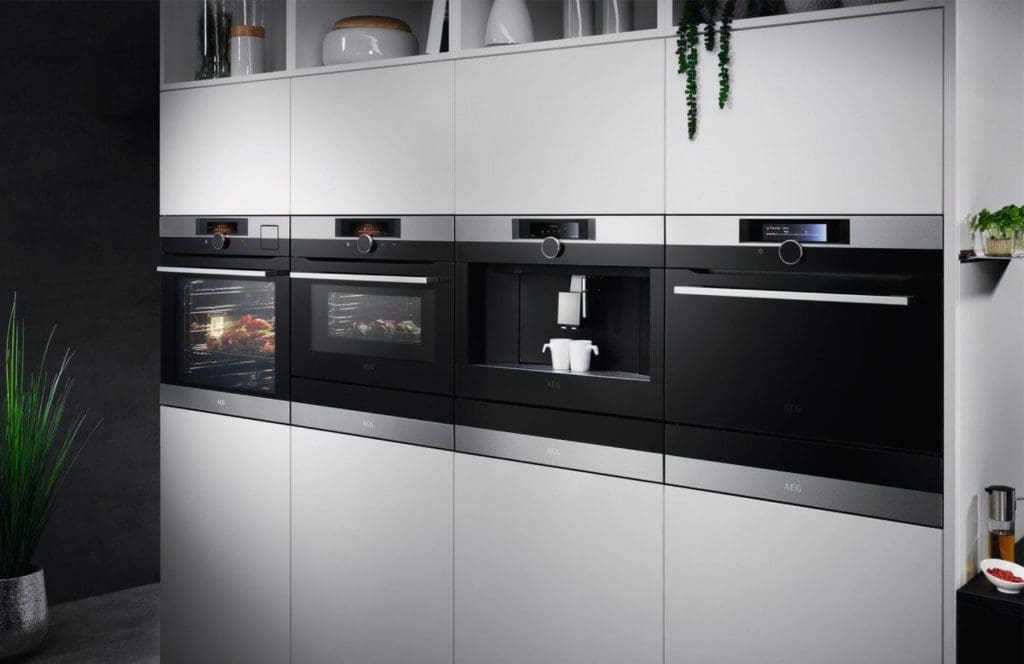 SMEG
A brand that prides itself on its Italian design heritage, SMEG is known for creating statement pieces that combine elegance and functionality. From their iconic 50s-style retro fridges to their sleek, modern built-in appliances, SMEG offers a variety of eye-catching and high-performance options. With a wide range of appliances including ovens, hobs, fridges, and dishwashers, SMEG is a popular choice for those seeking both style and substance in their kitchen. 
Küppersbusch
Küppersbusch offers a choice of luxury kitchen appliance products purposely designed to elevate your culinary endeavors. Seamlessly blending state-of-the-art technology with timeless elegance, Küppersbusch redefines the essence of a modern and functional kitchen. Their comprehensive selection of kitchen appliances, includes precision ovens, adaptive hobs, efficient hoods, and environmentally friendly dishwashers. All appliances are thoughtfully designed to offer unparalleled performance while harmoniously integrating into any kitchen aesthetic.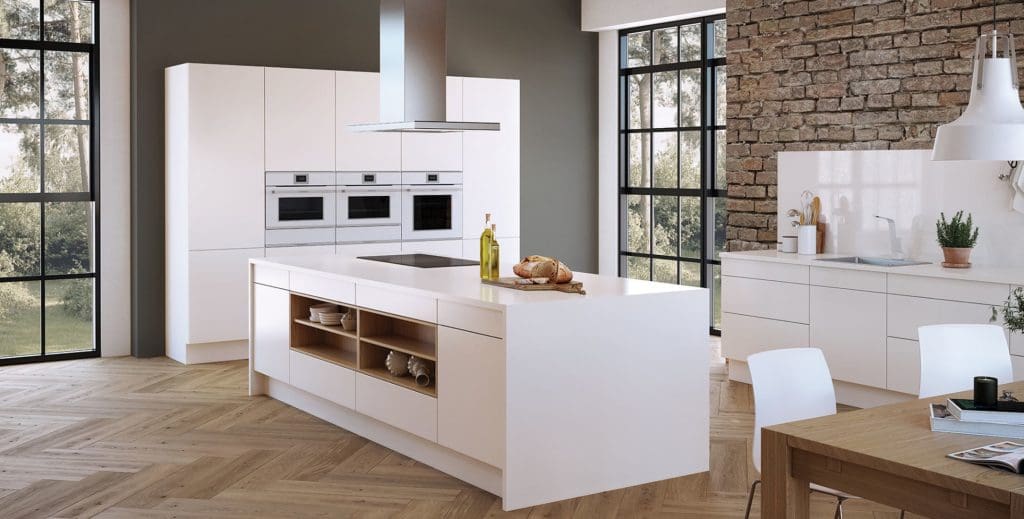 Top Kitchen Appliance Trends in the UK 
Smart Appliances 
As technology continues to advance, smart kitchen appliances have become increasingly popular in UK homes. These appliances offer added convenience and functionality by allowing users to control and monitor them remotely via smartphone or tablet apps. Examples of smart appliances include Wi-Fi-enabled ovens, refrigerators with built-in cameras, and dishwashers that can be programmed to run at specific times. 
 
Energy Efficient Appliances
As sustainability and energy conservation become increasingly important, more homeowners are seeking energy-efficient appliances for their kitchens. Energy-efficient appliances not only help reduce your carbon footprint but can also save you money on your energy bills. Look for appliances with an A+++ energy rating or higher, as these will have the least environmental impact and provide the greatest savings.

Integrated Appliances 
With open-plan living becoming more popular in the UK, integrated kitchen appliances are increasingly in demand. These appliances are designed to blend seamlessly with the surrounding cabinetry, creating a sleek and streamlined look. Integrated appliances include built-in ovens, hobs, fridges, and dishwashers, as well as concealed extractor fans. 

 Multipurpose Kitchen Appliances 
As UK kitchens become smaller and more streamlined, multipurpose appliances have grown in popularity. These versatile products help save space and offer greater functionality by combining multiple appliances in one. Examples of multipurpose appliances include combination steam and conventional ovens, flexible induction hobs that adapt to different cookware sizes, and fridge-freezers with convertible compartments that can switch between refrigeration and freezing. 
Colourful and Retro Appliances 
While stainless steel and black appliances have long dominated the market, more homeowners are seeking unique and colourful options to make a statement in their kitchens. Retro-inspired appliances, such as SMEG's 50s-style fridges, offer a nostalgic touch and are available in various colours. Additionally, kitchen appliance brands like NEFF and Miele now offer appliances in bold hues like red, blue, and green, allowing you to add a pop of colour to your kitchen design.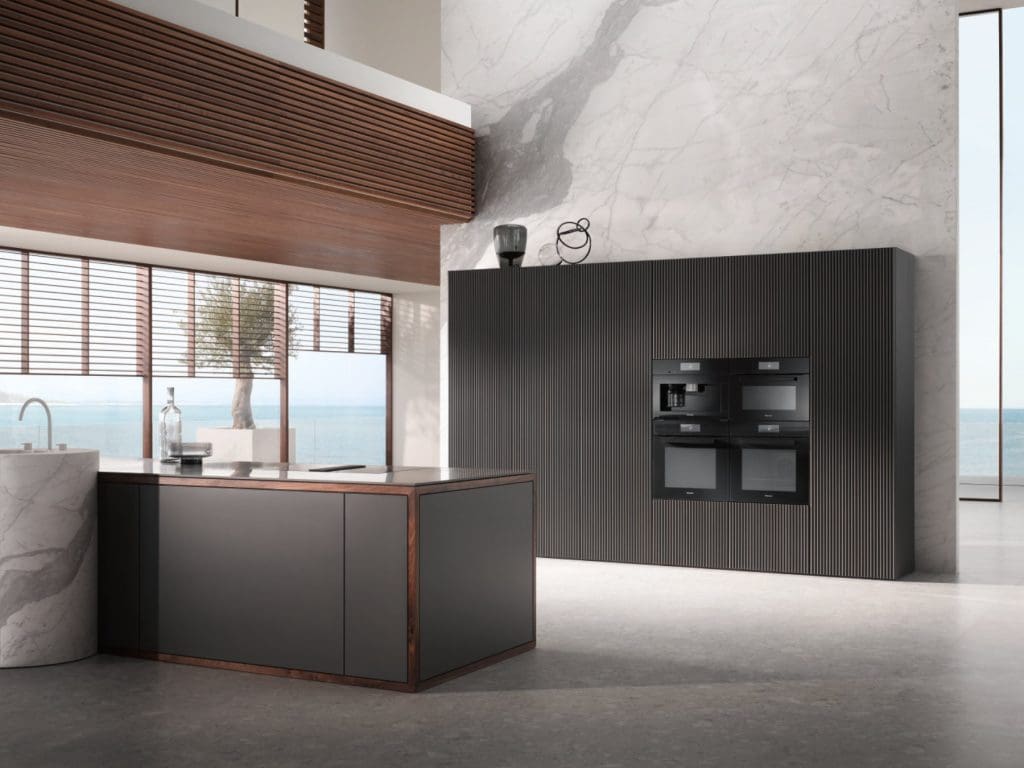 Choosing the Right Appliances for Your Kitchen 
With so many kitchen appliance brands and trends to consider, selecting the perfect appliances for your home can be overwhelming. When making your decision, keep the following factors in mind: 
Budget 
Kitchen appliances can vary greatly in price, so it's essential to establish a budget before you start shopping. While premium kitchen appliance brands like Miele and SMEG may offer exceptional design and performance, more affordable brands like BOSCH and NEFF still provide high-quality and reliable options. 

Functionality 
Consider your cooking habits and the features you require from your new kitchen appliances. For example, if you frequently host dinner parties or have a large family, you may need a larger oven capacity or a dishwasher with flexible loading options. 
Design
Your kitchen appliances should complement your overall kitchen design, whether you prefer a sleek, modern aesthetic or a cosy, traditional style. Consider the finishes, colours, and design features of each appliance to ensure they align with your vision.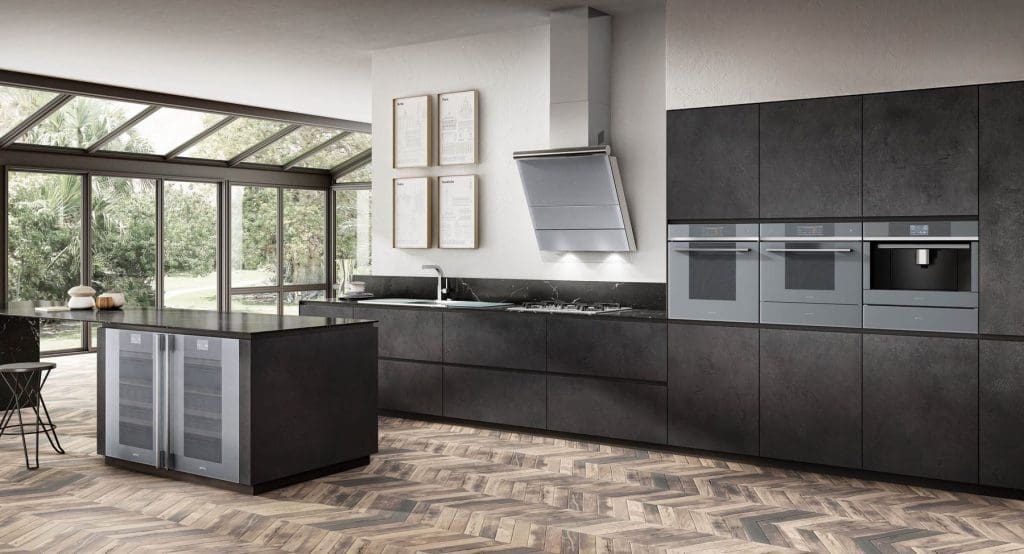 Warranty and After-Sales Support
When investing in kitchen appliances, it's crucial to consider the warranty and after-sales support offered by the manufacturer. A longer warranty period and responsive customer support can provide peace of mind and ensure your appliances remain in excellent working condition.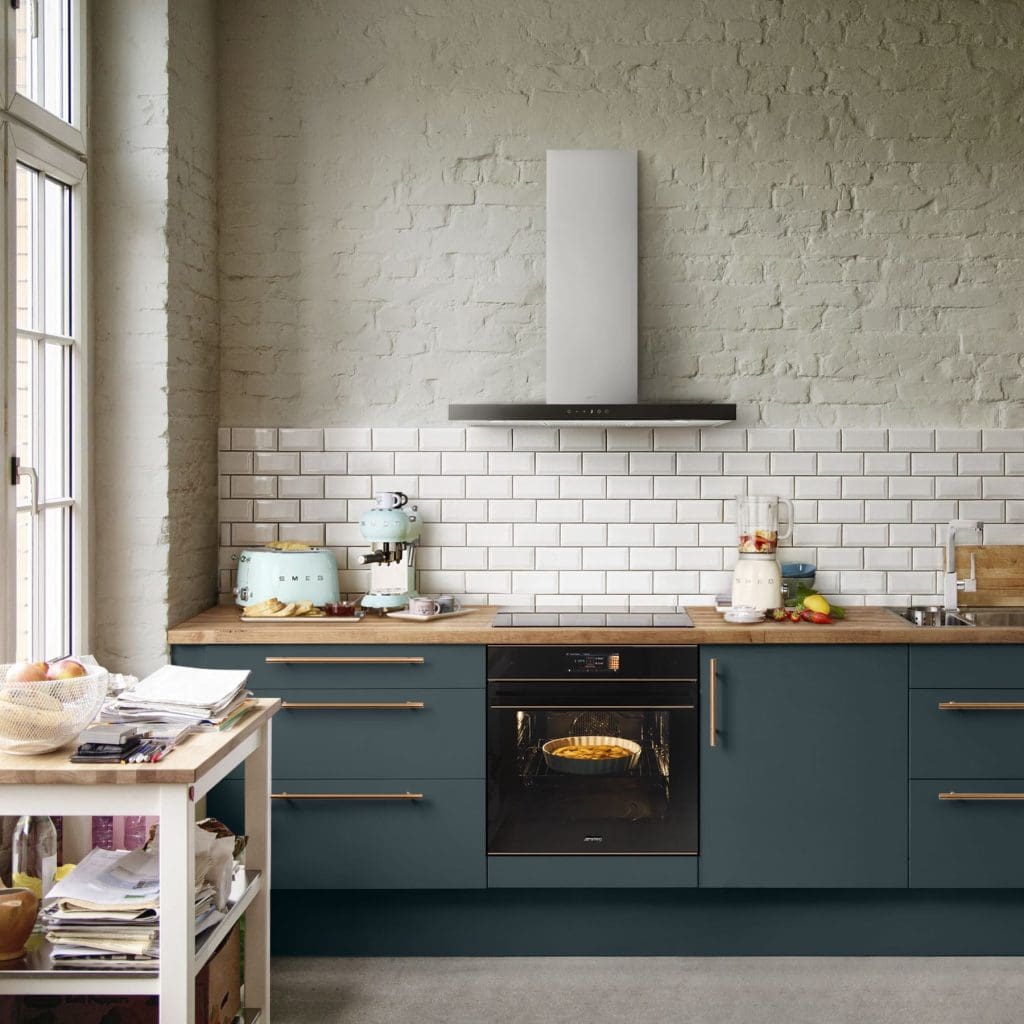 Make the Best Kitchen Appliance Choices
In summary, there are many exceptional kitchen appliance brands and trends to choose from in the UK market. By considering factors such as budget, functionality, design, and after-sales support, you can select the perfect appliances to suit your needs and create your dream kitchen. With the right kitchen appliances in place, your kitchen will be a space where you can cook, dine, and make memories for years to come.  

For help in choosing the best kitchen appliance brands and models for you and your home, talk to your nearest My Kitchen Specialist today.